Nigel Farage's new party tops the polls with 27% of the vote
In our first poll on the forthcoming EU Parliament elections last week Nigel Farage's new outfit stormed into third place with 15% of the vote. This was despite the Brexit Party not having formally launched.
Now, following the burst of publicity that came with their official formation, our second poll, conducted for the People's Vote, shows the Brexit Party leapfrogging into first place on 27% of the vote.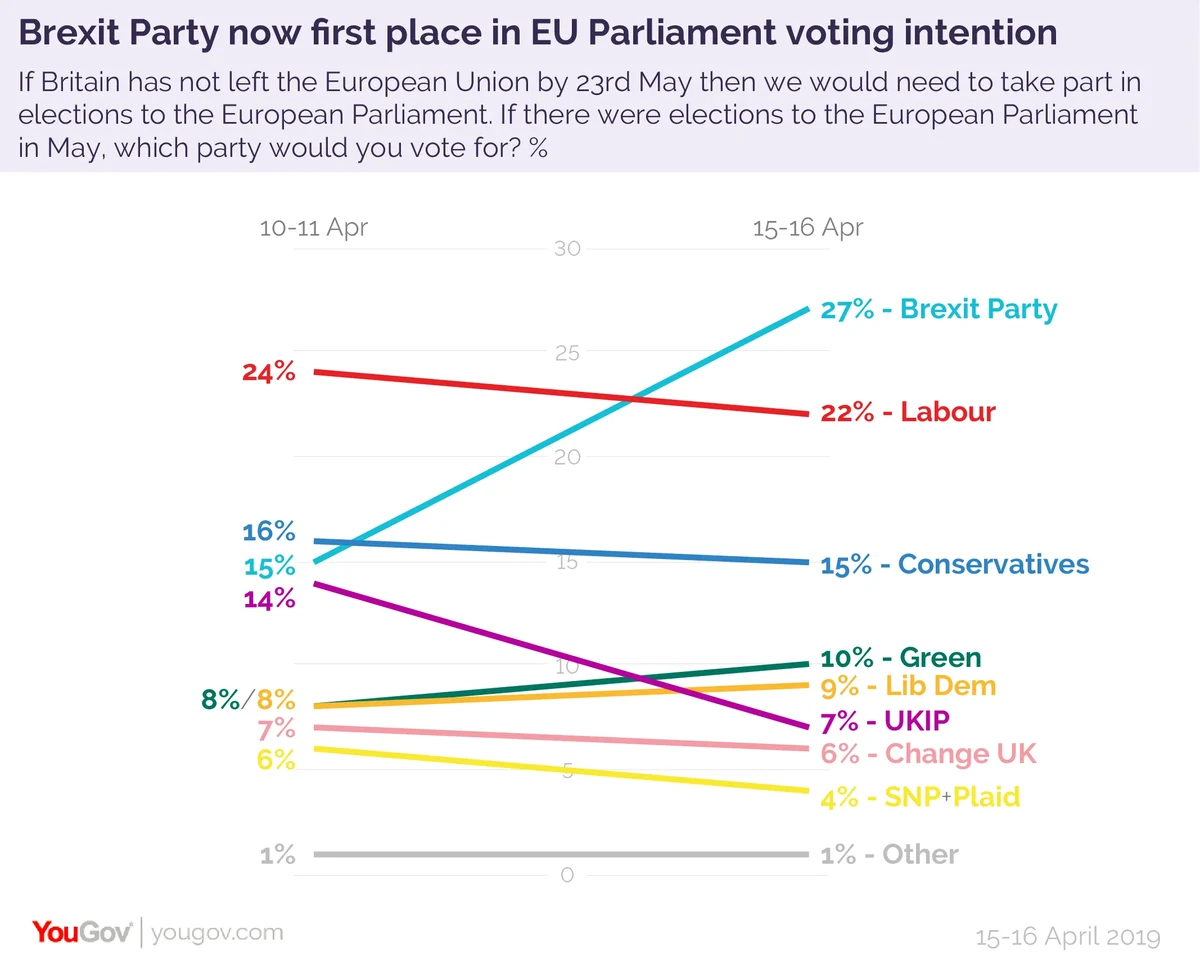 The biggest impact has been on the UKIP vote. The twelve point increase the Brexit Party has experienced is mirrored by a seven point decline for Farage's former party, from 14% last week to 7% now.
The rest of the field remains roughly as it was last week, with no other party seeing a shift of more than 1% or 2% (i.e. no change larger than the margin of error). Labour finds itself on 24% of the vote, and the Tories on 16%.
Photo: Getty