Young women are keenest, with almost six in ten (59%) willing to give them a go
Last year Amazon launched a personal shopping service that delivers curated bundles of clothes to customers monthly. But how much appetite is there for these services in Great Britain? Can the popularity of snack delivery platforms such as Graze translate into fashion subscriptions?
YouGov's new white paper, The Fashion Industry in Great Britain, reveals that four in ten (39%) would try a monthly clothing delivery service. Young Britons are most likely to give them a go: six in ten women (59%) aged between 25 and 34 and half of women (51%) aged from 18 to 24 would use them, compared to four in ten (42%) men aged 25 to 34 and a third of men aged between 18 and 24 (35%).
Older groups are least likely to be interested. Just a third of women over 55 (33%) and a fifth of men over 55 (20%) would sign up.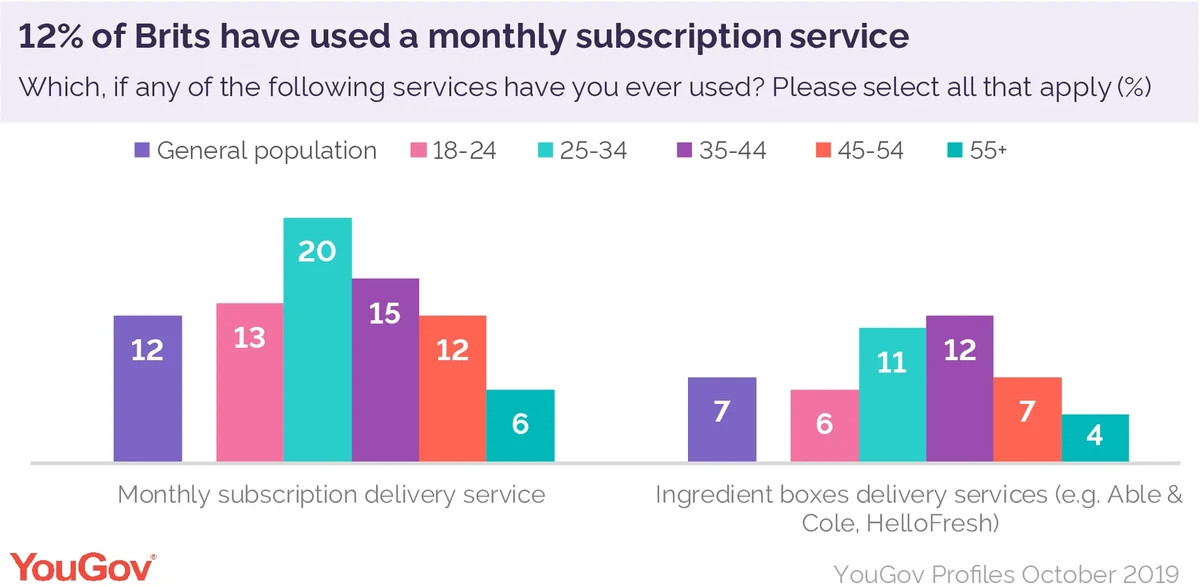 Among men, those aged from 35 to 44 are keenest on the idea (47%). This is also the demographic where the gap between men and women is narrowest, with half (50%) of women in the same age range saying they would test these services.
Naturally, being willing to try a service doesn't necessarily lead to long-term patronage. Currently, only 12% of Brits use regular product delivery services, and fewer than one in ten (7%) subscribe to ingredient box services.
But, as the rise of wardrobing – where consumers buy clothes, wear them once and return them – shows, some Brits are willing to explore alternative options to the traditional retail experience. If fashion subscriptions demonstrate value for money, they may well find an audience.