A YouGov/Times poll of Conservative Party members reveals that Boris Johnson has been overtaken by Theresa May as the party's number one choice
Earlier this week, YouGov revealed that among the general public - including among Tory voters - Theresa May is now preferred over Boris Johnson as a future leader of the Conservative Party. However this is an internal party election and the only votes that matter are the votes of the Conservative Party members, who will choose from a ballot of two names put forward by the parliamentary party.
A new YouGov poll of Conservative Party members for The Times confirms that among the membership, Theresa May is even more dramatically ahead, attracting 36% of support from long list of potential contenders compared to Boris Johnson's 27%.

In direct head to head match ups (a more important measure as the Tory membership will only see two names on the ballot), Theresa May's dominance over Boris Johnson is even more emphatic. She scores 55% compared to 38% for Boris.
At this moment, the former frontrunner would be successful against all the other leading contenders except Ms May.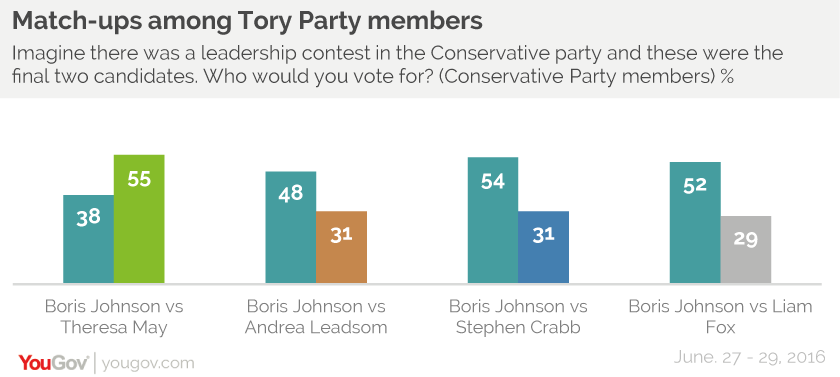 Going into the detail of their reputations among party members, it is clear that they offer different strengths. May is clearly seen as the strongest leader, the best person to unite the Conservative Party, and the best equipped to take tough decisions. Boris Johnson, however, is seen by the Tory membership as the better campaigner, media performer and the most intelligent. George Osborne is seen by a majority of Tory members as the strongest candidate on the economy.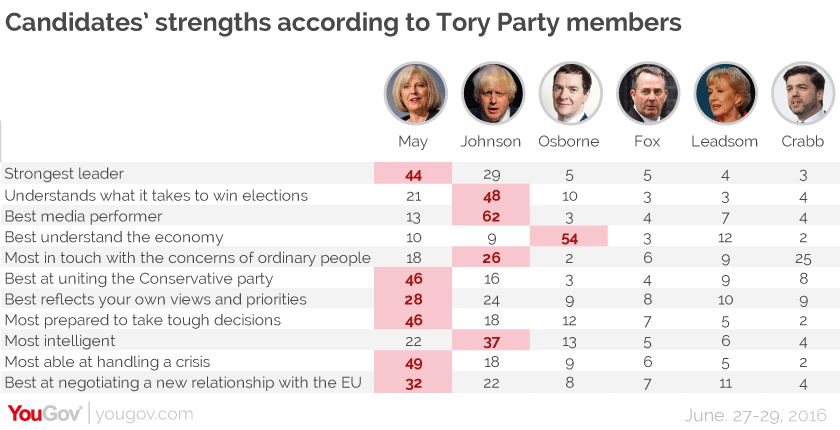 There are more than two months to go before Tory members will have to cast their votes, and the names on the ballot are far from clear at this early stage. What seems clear however is that Boris Johnson's reputation among the Conservative membership has been heavily damaged by the fractious referendum campaign, and that he will have more of a battle on his hands than many commentators envisaged to win the leadership of his party.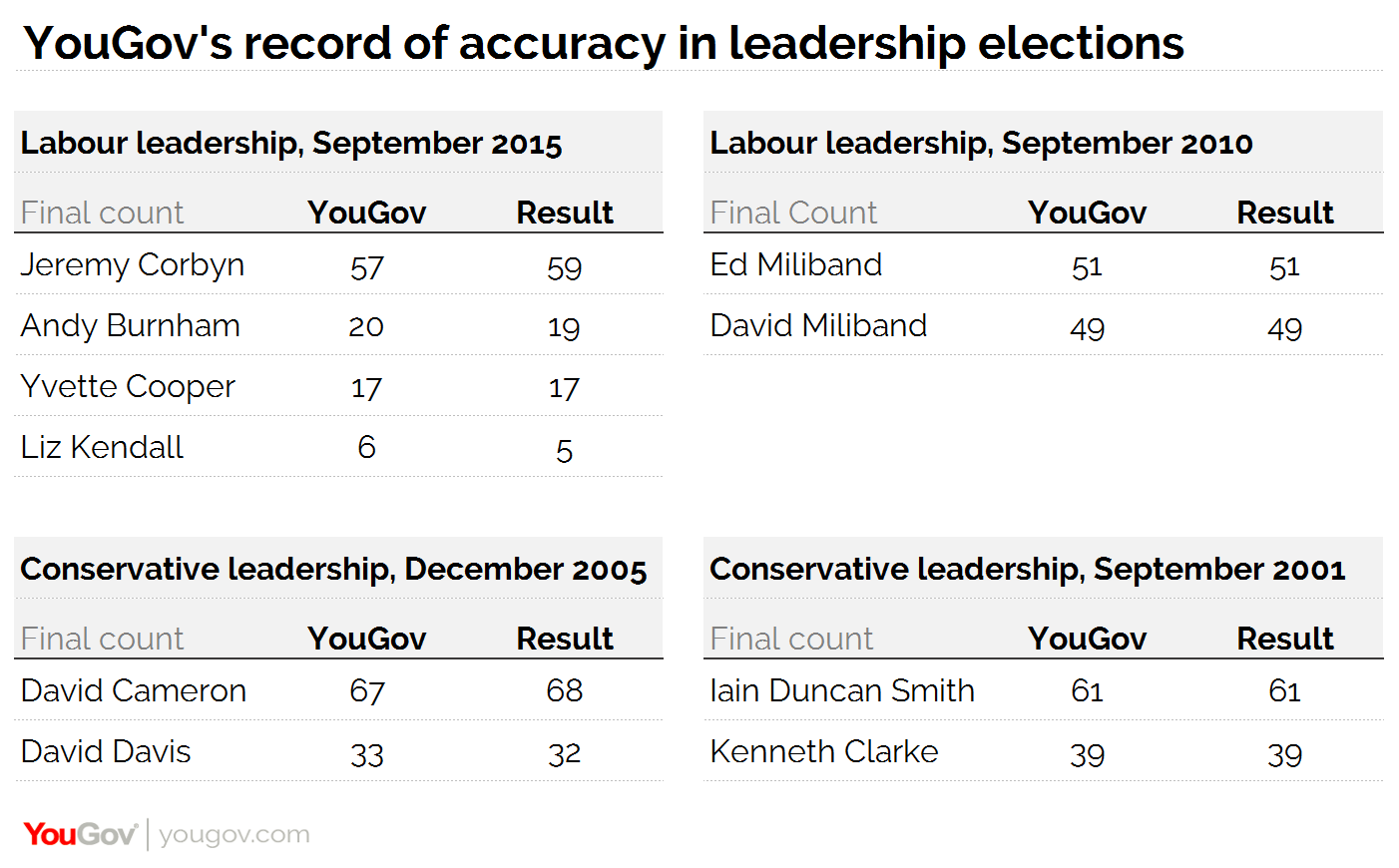 Save
Save