Latest YouGov / Sunday Times results 18th September – Con 39%, Lab 31%, LD 6%, UKIP 16%, GRN 3%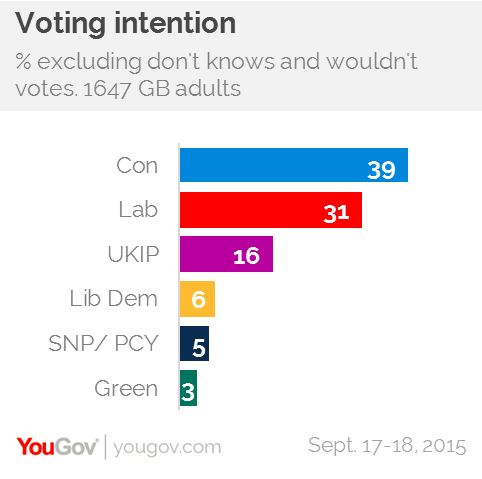 As an interim measure YouGov is currently weighting its voting intention figures using recalled vote from the 2015 general election. Our analysis of the election polling is ongoing and we will announce further methodological changes in due course.
Approval
David Cameron has a net approval rating of +3; Jeremy Corbyn is on -8; Tim Farron is on -18; and Nigel Farage is on -3.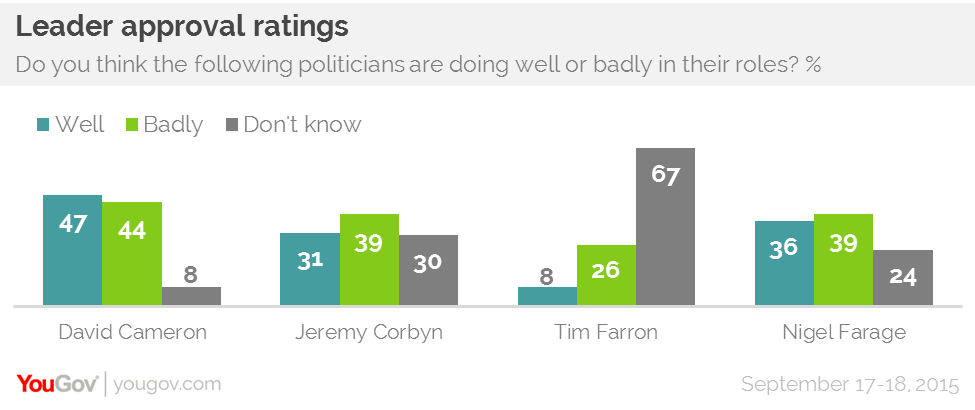 YouGov asked British adults in 2011 how likely it was that Ed Miliband would ever become prime minister – 17% said likely, 69% said unlikely and 13% didn't know. Jeremy Corbyn now has the same net score (-52) – 14% say it is likely, 66% say it is unlikely and 19% don't know.
PA image