This week's Nowcast confirms that, whatever the latest media narrative, the voters are not listening.
It was nearly three months ago, in February, that we produced our first seat by seat 'nowcast' model of the election here at YouGov. It was an exciting project – a first for us – that combined our vast amounts of political polling with the cutting edge big data crunching techniques that we are developing in our Palo Alto office.
The results back then were strikingly clear: the two main parties were level pegging at around 270-280 seats each, the SNP were poised to all but clean up in Scotland and there wouldn't be enough Lib Dems left to push either of the main parties into a majority. It pointed to stalemate.
What we would never have expected then, was that two weeks before polling day we'd be in exactly the same situation. Our latest Nowcast, published today and including over 50,000 new interviews since last week, puts the Conservatives on 270 seats, Labour on 277, the Lib Dems on 27 and the SNP on 50. A few marginal seats have flipped over since the last Nowcast update a week ago, but the picture is much the same.
Back in February, it was still considered a near-certainty by the media pundits that the Conservatives would end up significantly ahead. Ed Miliband was unconvincing, the economic numbers coming in were all positive, and now the SNP were wiping out Labour in Scotland: the Conservatives themselves felt a certain inevitability about their return to power after May 7th.
We published the 'Nowcast', but as the name implied, we expected it to change. As Peter Kellner's forecasts at the time made clear, for all sorts of good reasons based on past behaviour, we expected the campaign to move gradually in the Conservatives' favour.
It hasn't. And with only two weeks to go, it is hard to see how it now can.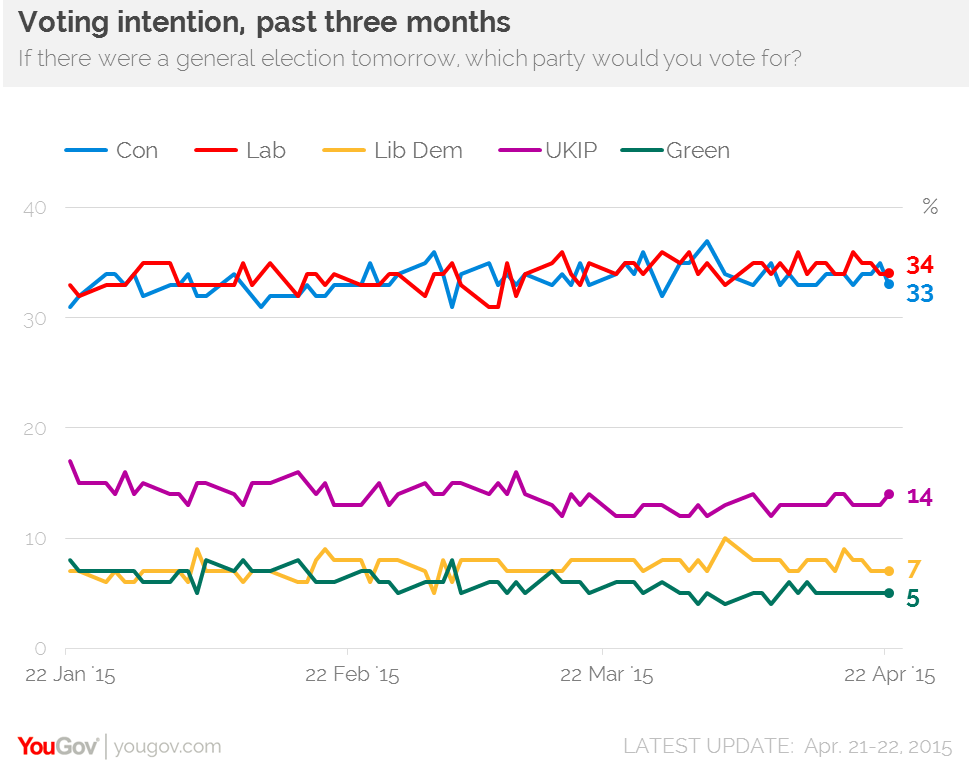 In the past two months we've been through multiple events and media narratives that you might have expected to impact the bigger picture - TV debates, Milifandom, Sturgeonmania, Sturgeonphobia – and yet fundamentally the data has not changed.
The unique characteristic of this election so far, the one for which it may go down in history, is the lack of impact of the campaign on the numbers. It is a story of retrenchment.  Despite the best efforts of the political parties and the media, who have a shared goal of generating interest in this election and creating stories that attract attention, voters just don't seem to be listening. They neither seem inspired by the positive messages of the major parties, nor particularly frightened by the consequences of a divided result.
It has been an almost eerie experience, sitting in the YouGov office and watching the media and the parties themselves gradually become aware of a situation the data revealed months ago: stalemate.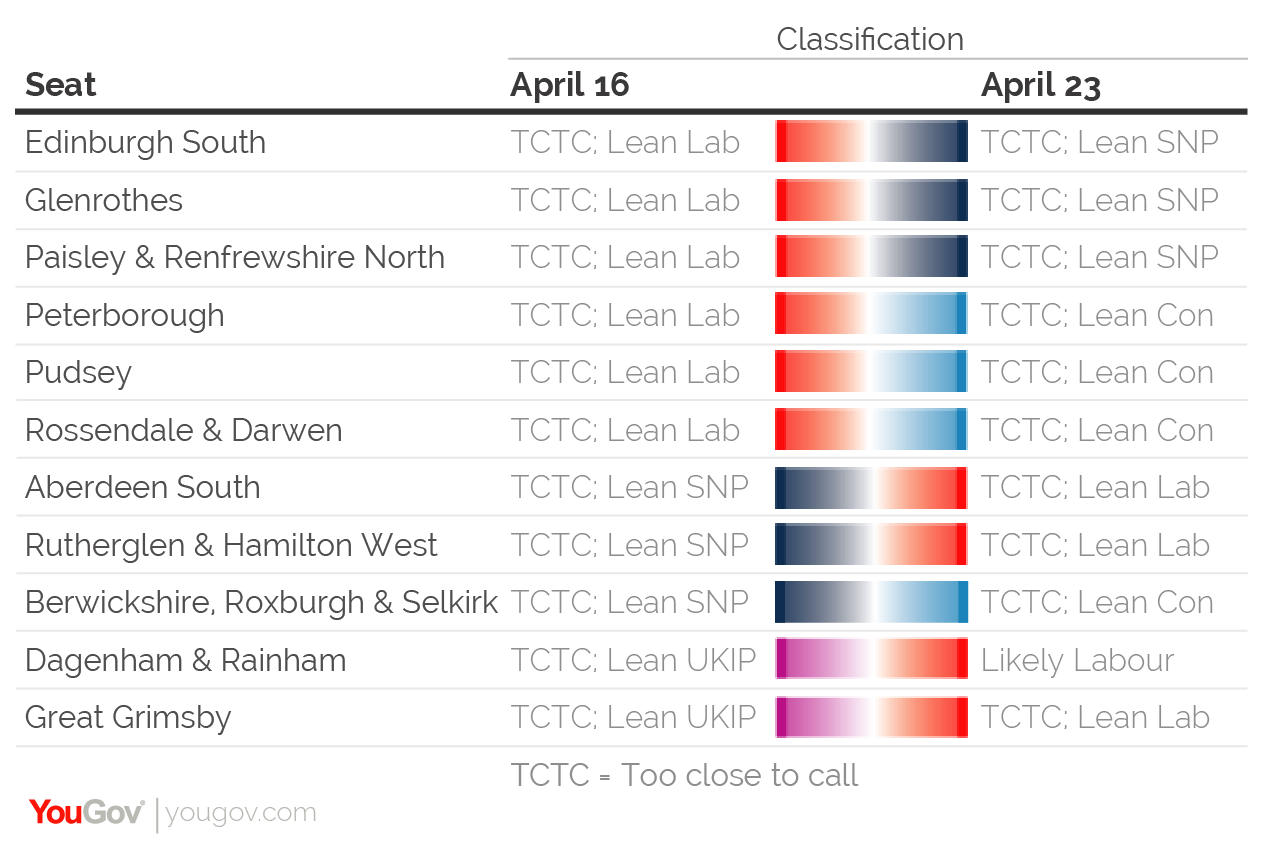 ---