As the Guinness advert goes, good things come to those who wait. For The Six Nations new sponsorship deal, that's definitely the case.
The Championship's new title partnership with Guinness, announced this week, reportedly delivers a relatively modest £6m in year one but that amount is set to double by the end of its six-year deal.
So does that represent a good deal for the black stuff?
As we reported at the start of the year in our SportsIndex Buzz Report covering 2017, the Championship generates plenty of positive chatter in the UK – it came second in our ranking of more than 60 of the world's biggest sporting properties.
And for 2018, it has scored the highest average Buzz score (rather than peak, which is what our Buzz Report records) across the year. But the property is not just noisy – it is also only beaten domestically by Wimbledon for perceptions of Quality averaged across the year.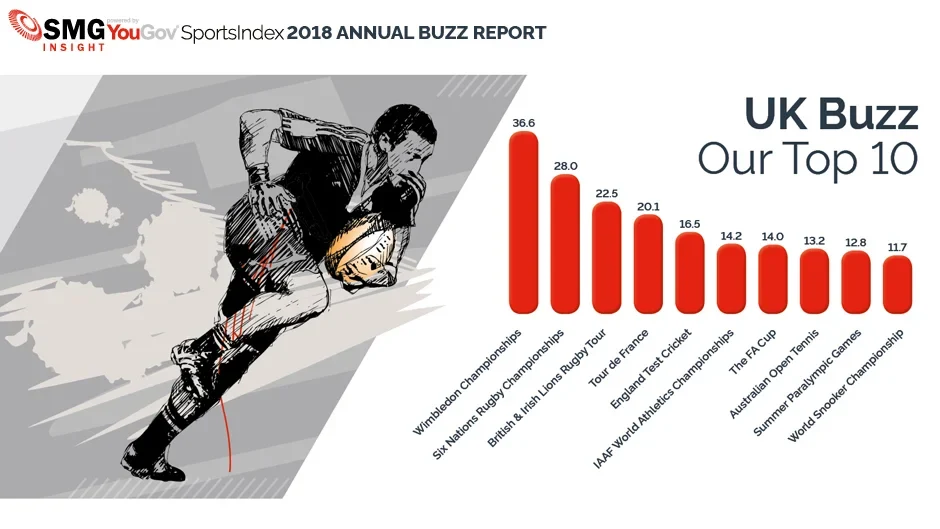 So how are fans likely to take to a Guinness sponsorship deal? The face of some brands fit easily with sporting properties but others simply jar with the audience.
In this case, it looks like Guinness is well placed to shore up its market in a competitive beer and cider sector.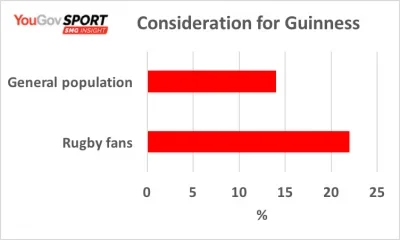 UK rugby fans are already half as likely again to give Consideration to the drink than the general public – making Guinness the most widely considered drink for fans of the sport.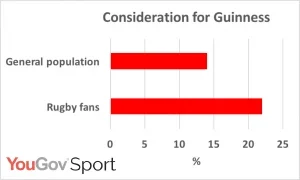 But you can be sure that maintaining market share isn't the only aim for Guinness with this deal.
By our Current Customer metric, the stout is already the favourite tipple of rugby fans. But with share at 9%, there's still plenty of room for growth. This great value deal should mean that Diageo shouldn't have to wait too long to achieve it.