For consumers, every little helps, and the tills at Aldi and Lidl are ringing as the German discounters attract new and unlikely customers.
YouGov's mid-year BrandIndex's Buzz rankings show that Aldi tops the list with Lidl coming in fourth, as consumers keep buying habits forged in the downturn.
In our Buzz Metric, a measure of whether people have heard anything positive or negative about a brand in the last two weeks, Aldi has enjoyed an average score of +25.9 since the start of the year (an improvement of 15.8 points over the past year).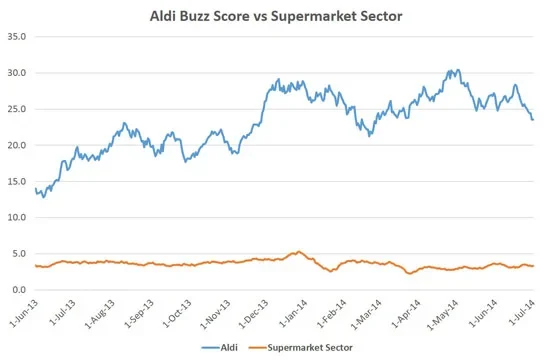 Lidl's score is +18.2, a rise of 12.5 points.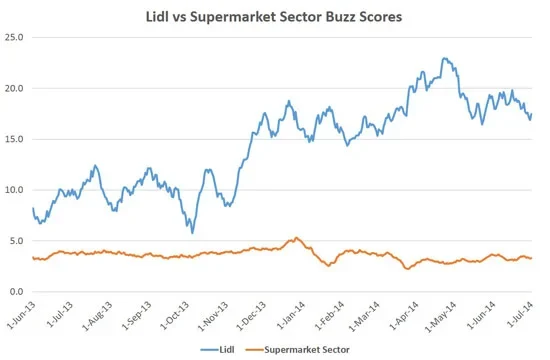 Rival retailers, looking to maintain their places in their customers' hearts and minds, are reacting to the challenge from the German giants.
Middle class favourite Waitrose has moved up to fifth from ninth in the supermarket top 10 compared to this point last year, reflecting the strong 12 months it has had. Sainsbury's, meanwhile, shows resilience after a challenging time, remaining in tenth.
The public's quest for getting the best deal is also shown by the presence of MoneySavingExpert.com in the top 10. Its continued prominence suggests that, again, consumers are looking for brands that will help to keep costs down while money remains tight.
Findus tops the most improved brands list, suggesting that it is recovering from the horse-meat scandal of last year. While its overall Buzz score remains negative (-0.3) and has a way to go before it regains consumers' full confidence, it can take solace in the knowledge that the process has begun.