YouGov CEO, Stephan Shakespeare considers Ford's expansion in the Chinese market.
The motor industry is making a roaring transatlantic comeback, enjoying some of its strongest sales in years in both Britain and America. Ford is leading the charge in sales – it was the top-selling car in both the US and UK in 2013 – but its brand could use some work outside of America, and especially in China.
This week we release our annual YouGov BrandIndex Buzz rankings, showing which brands are the most well-regarded by consumers in 15 countries around the world.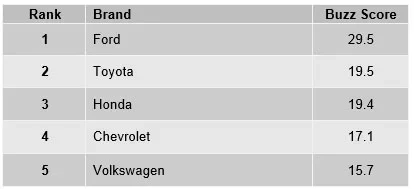 In the US, Ford is the leading car brand, while British-made Jaguar is the most-admired car brand for UK consumers. There are signs that the Ford brand is catching up with its UK sales, however, as it moved up from fifth place in 2012.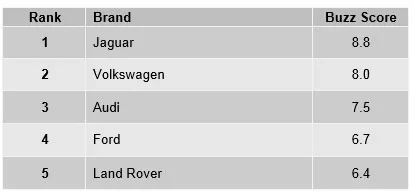 But while Ford is winning the battle for consumers in western markets, the real action is happening in China. In 2013, Ford surpassed Japanese automakers Toyota and Honda in China sales volume, but it is still behind General Motors, Volkswagen, Nissan and Hyundai.
In brand terms, it is the Germans who have the edge. Audi, BMW and Volkswagen are three of the most-admired brands among Chinese consumers – all in the top 25 overall – while Ford ranks ninth among car brands and a lowly 79th overall.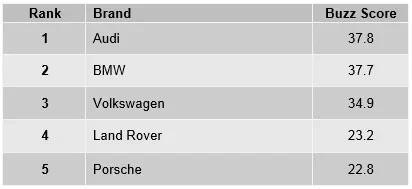 But the Chinese market is still very much in play. Violent protests and calls for boycotts of Japanese products, which broke out in 2012 after Japan nationalised two disputed islands, helped Ford overtake Toyota and Honda. This week, President Xi Jinping ordered China's military to buy domestic car brands, such as Red Flag, rather than foreign ones. This is particularly bad news for Volkswagen-owned Audi, which has dominated the government market for 20 years.
Ford recently said it plans to sell 1.1m cars in China this year, up from 917,500 vehicles in 2013, and is upgrading US factories. It will definitely be one to watch in 2014.
This article originally appeared in CityAM