YouGov CEO Stephan Shakespeare considers overall high street spending and the case of M&S.
Marks & Spencer's ninth consecutive quarter of falling sales is set to put further pressure on CEO Marc Bolland, who has argued that recent improvements to the fashion business have been "well-received" by customers, but that high-street spending has yet to catch up with the wider economic recovery.
So is this an economy problem, or an M&S problem? According to our research, it's a bit of both. YouGov's Household Economic Activity Tracker shows that consumer confidence is up almost 15 points from January. But while confidence is rising with GDP, consumer spending – particularly in retail – is not.
The amount the average consumer reports spending on clothes and shoes is virtually unchanged: It was £64 per month at this time in 2011, £66 in 2012 and just £63 today.
Only 13% say they intend to spend more on clothes and shoes over the next 12 months. When we ask people what they would do with an unexpected windfall equal to one-month's income, a majority say they would save it, a third would use it to repay debts – and just 16% would spend it.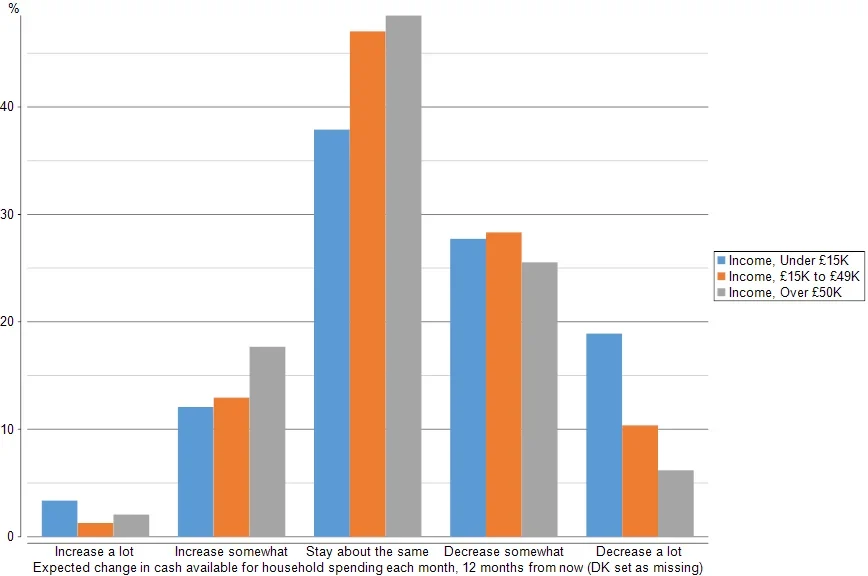 In addition to these lacklustre figures Bolland's new strategy has failed to excite. As I reported last month, there was an uplift in consumer perception following the release of the Leading Ladies campaign.