YouGov CEO, Stephan Shakespeare, analyses consumer confidence in light of the launch of phase two of the government's Help to Buy scheme.
This week, banks including RBS, NatWest and Halifax will begin taking applications for 95% mortgages under phase two of the government's controversial Help to Buy scheme.
The initiative is intended to help buyers who cannot afford a hefty deposit onto the property ladder, but critics say it could lead to another housing bubble.
YouGov's Household Economic Activity Tracker (HEAT) reveals that since the initiative was first announced, the percentage of homeowners who believe their homes will be worth more in 12 months' time has doubled. Six in ten British homeowners now believe their property will increase in value, compared to just a third who thought this when the initiative was first announced back in March. In London, 82% of homeowners expect their property to increase in value over the next 12 months.
It should be noted, however, that this increase in optimism is broad-based, in line with the burgeoning economic recovery. The YouGov/Cebr Consumer Confidence Index, which tracks overall confidence across a range of measures, stood at 108.1 last month (up 13 points from a year ago), and since the spring a majority of consumers have been feeling positive about their economic prospects.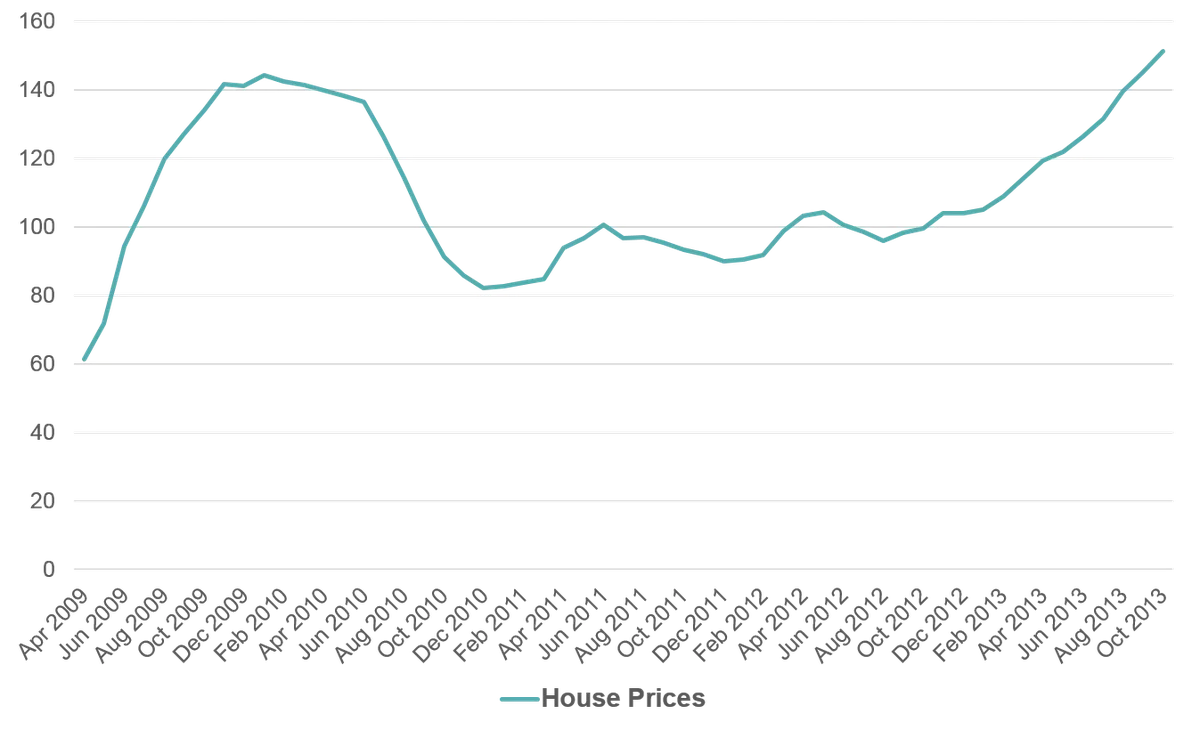 However, our tracking data for how people predict they'll be spending 12 months from now reveals a still-cautious consumer. Aside from taking short holidays and food shopping – where consumers expect to spend slightly more – across a range of spending categories, from buying clothing to going to the cinema, people expect to be spending about the same 12 months from now.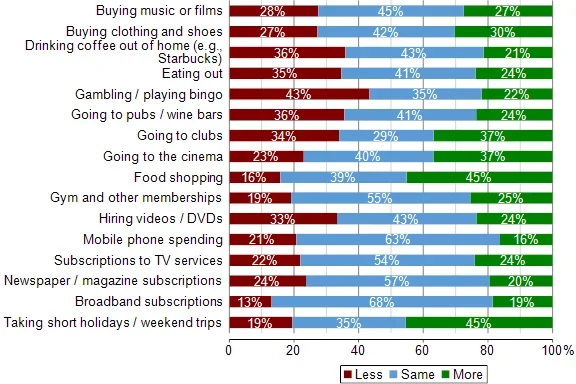 Currently, the government is emphasising that Help to Buy will give families a leg-up they may not otherwise have had, and is talking less about the scheme's potential to contribute to the wider economic recovery.
This is a wise approach, because while consumers are certainly feeling cautiously optimistic (particularly about the value of their homes), our research shows that most are still waiting to uncork the champagne.