Following a warning earlier this year, Ladbrokes has announced that profits will fall short of expectations, predominantly due to the poor performance of its online business.
In a trading update the gaming company said that profits for its online division would be in the range of £10-£14m, way short of the £27.5 million it had initially expected it to make.
Shares in Ladbrokes subsequently fell 10% following the update.
News that Britain's second largest bookmaker was underperforming had an immediate impact on Twitter.
Using YouGov's social media analysis tool, SoMA, we can see that so far today 14.7% of UK Twitter users have already heard a mention of Ladbrokes, compared to just 1.2% for the entire day yesterday.
Leaving no ambiguity as to what caused this significant increase in reach, we can see that the most popular words mentioned alongside Ladbrokes so far today include 'online', 'profit' and 'warning'.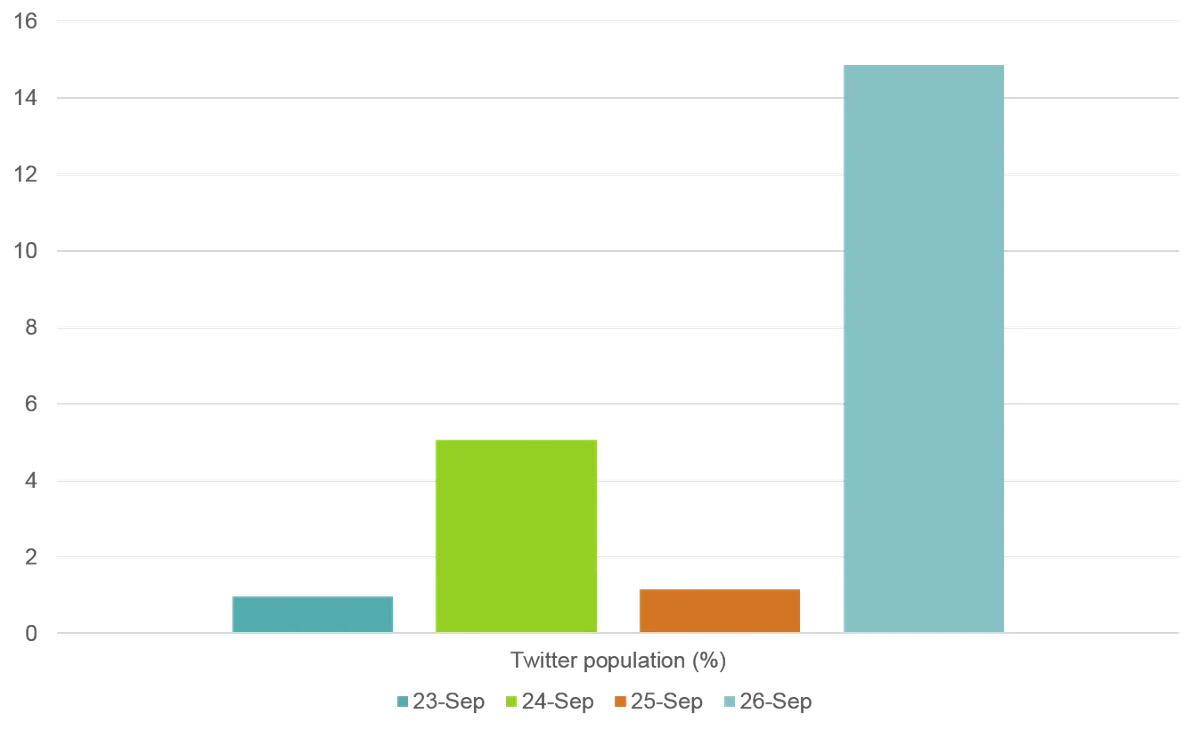 SoMA is also unique in its ability to offer insight into exactly what demographic groups heard a mention of a brand. So far today we know that of those users that heard a mention of Ladbrokes, 64% are male, 20% live in London and 24% are aged 25-34.
While Ladbrokes is attributing its poor performance to "challenging" trading conditions, YouGov's data via our brand perception tool, BrandIndex, reveals that consumer perception of Ladbrokes has fallen in recent months.
Ladbrokes' overall Index score, a composite measure of six key image attributes, has fallen from -13.2 at the end of May to its current level of -18.7.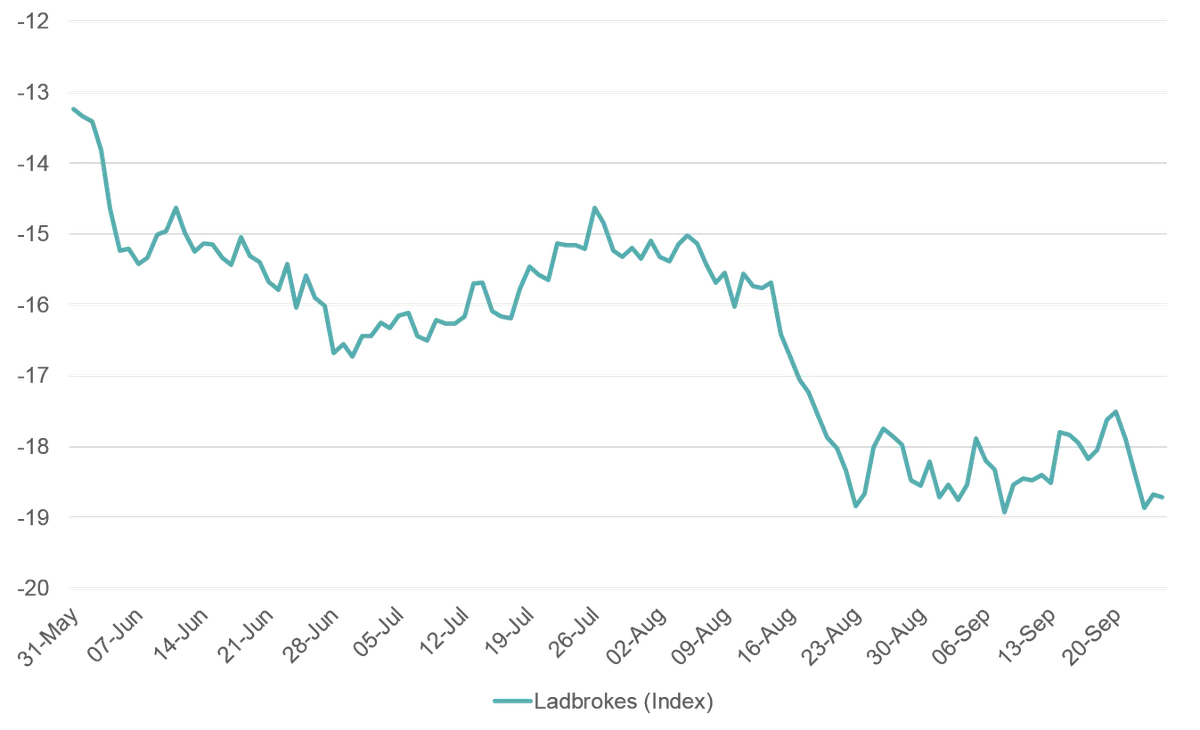 Furthermore Ladbrokes' Quality score has also fallen in recent months, from -12.3 at the end of May to its current level of -16.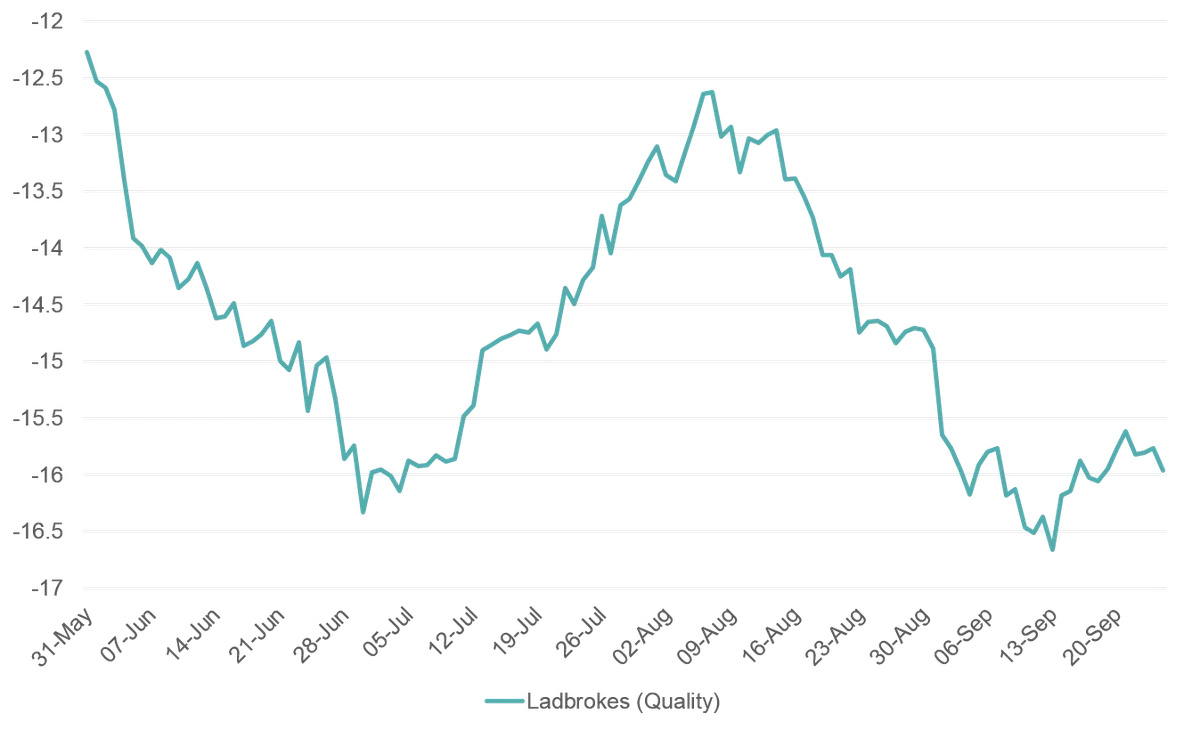 So while the increased social media attention caused by Ladbrokes' disappointing profits will likely have died down by tomorrow, our consumer perception data indicates the brand may have a more serious problem on its hands that could be contributing to its disappointing financial performance.
Image courtesy of Getty