Today mobile phone network, Vodafone, launched a limited roll-out of its 4G service. Although rival O2, which also launched today, will be offering the service in three major cities, Vodafone will initially only be offering the service in limited parts of the capital.
While both companies intend to roll-out the service to 13 major cities by the end of the year, both face the difficult task of challenging rival EE which launched in October and now offers the service in 100 towns and cities.
Interestingly on the same day as Vodafone launched its 4G service in the UK, the company also announced that it was in talks with Verizon Communications over the sale of its 45% stake in their joint venture, Verizon Wireless.
Early reports indicate that Verizon could be looking to purchase Vodafone's stake in the business for around £64.5bn.
Using YouGov's social media analysis tool, SoMA, we can see that both of these stories have contributed to a significant increase in Vodafone's Twitter reach.
So far today 48.2% of UK Twitter users have seen a mention of Vodafone on their private feeds, up from 8.1% yesterday and 1.9% the day before that.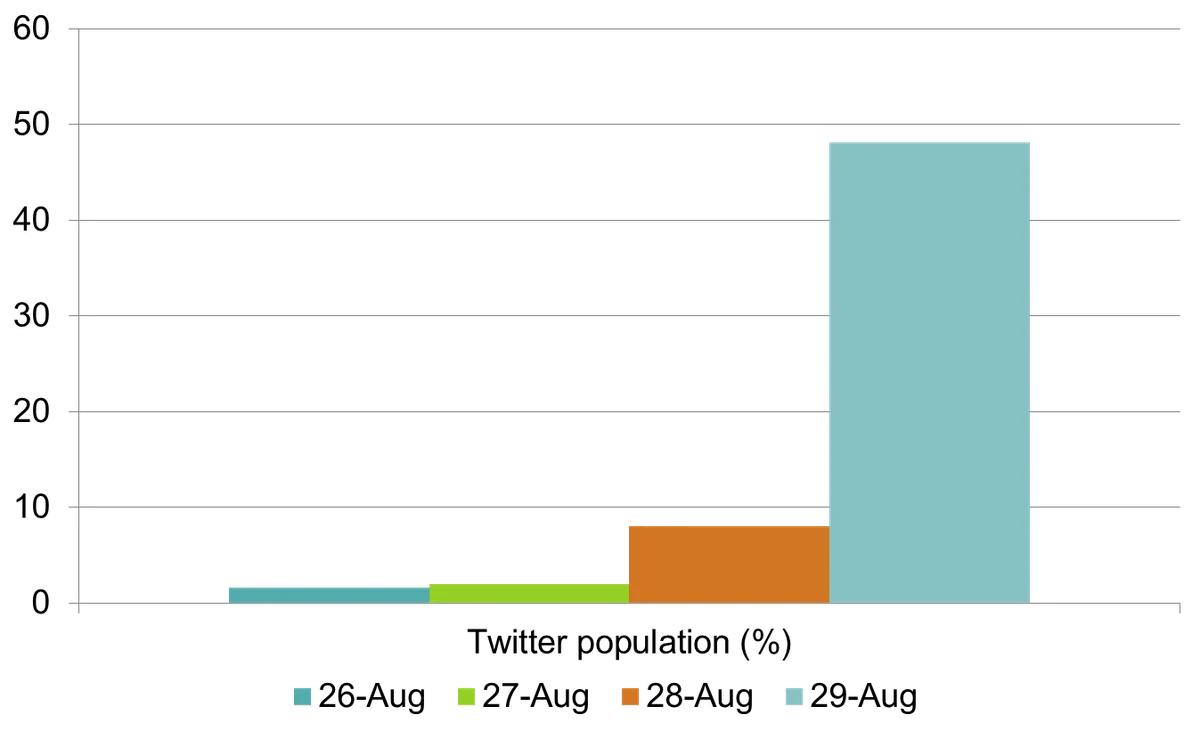 With both stories occurring on the same day, causing a significant increase in Twitter reach, SoMA has the ability to offer insight into exactly what story was primarily responsible for driving this additional coverage.
By looking at the most popular words mentioned alongside Vodafone so far today, we can see that the 4G roll-out was mentioned alongside Vodafone slightly more frequently than the Verizon sale. For example the three most popular words mentioned alongside Vodafone today (along with a percentage of the total times they were mentioned) are '4g' (42.4%), 'verizon' (38.1%), 'o2' (34.3%).
This insight, gathered in real-time, could be used by Vodafone to effectively manage PR and channel the appropriate brand communication around these very important stories.
Furthermore this insight could be enhanced by knowing exactly what demographic audiences have seen a mention of Vodafone on their Twitter feeds so far today. For example we know that 62% are male, 21% are from the south, 12% are aged 18-24 and 12% earn £25k-£30k.
Image courtesy of Getty