YouGov CEO, Stephan Shakespeare, analyses the brand performance of British Airways over the last 12 months.
Last summer I looked at perception of airlines and noted that British Airways, after years of being hit by a series of crises, had managed a steady period of improvement in its consumer perception scores, once again managing to overtake Virgin as Britain's favourite airline.
A year on, and in the heat of the holiday season, I've dived back into the data to see how BA's story has developed over the last 12 months.
The upward momentum has continued for BA and it has now developed a nine-point lead over Virgin on the Index score (a composite of six key perception measures). Looking at the long term picture it is interesting to see that Virgin has maintained an impressive level of consistency – particularly for an airline – always scoring in the +20s and low +30s, and never dropping out of the top two. BA, by contrast, has fluctuated dramatically from a low of zero in June 2010 (when it had fallen well behind rivals such as Emirates and Cathay Pacific) to a high of +39 this week.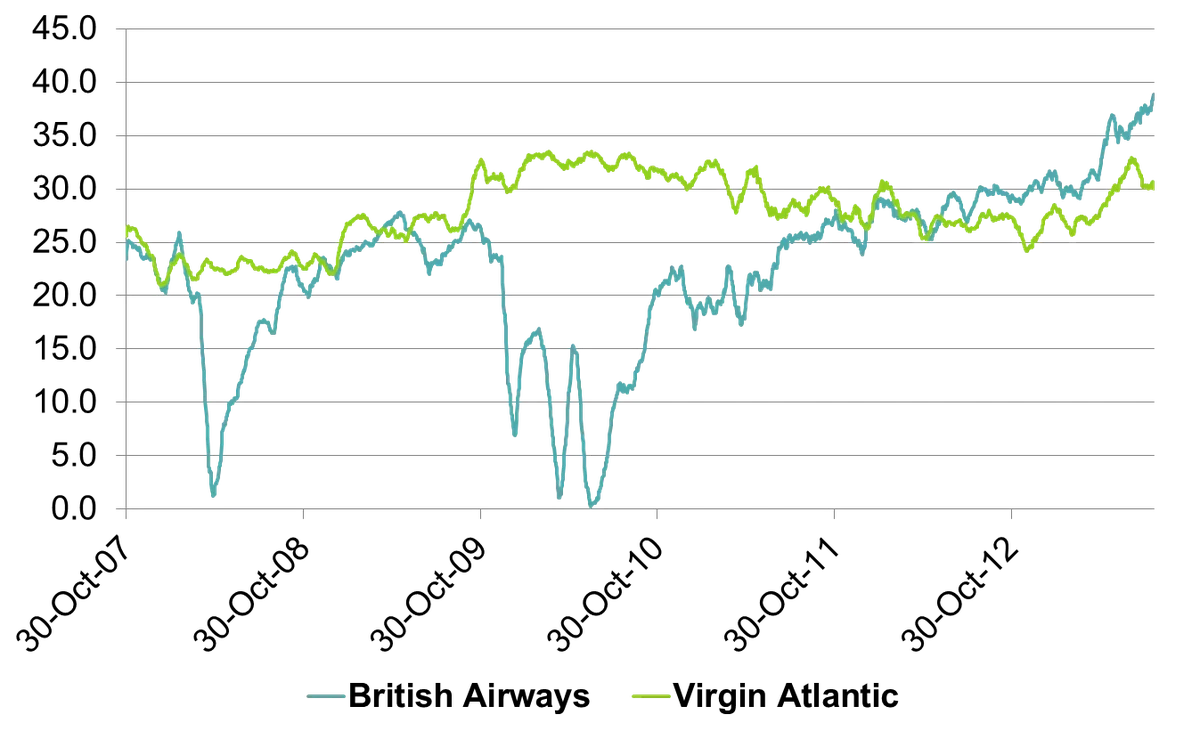 Earlier this year we added new indicators to BrandIndex to look at brand health more comprehensively. Looking at these new measures gives us a clue as to why BA is able to rebound so strongly and consistently.
Its flight path footprint means that compared to its rivals it has a lot of customers (13% of our sample in the past 12 months, compared to 4% for Virgin) and leads the way among airlines for consideration (47%) and most likely next purchase (19%).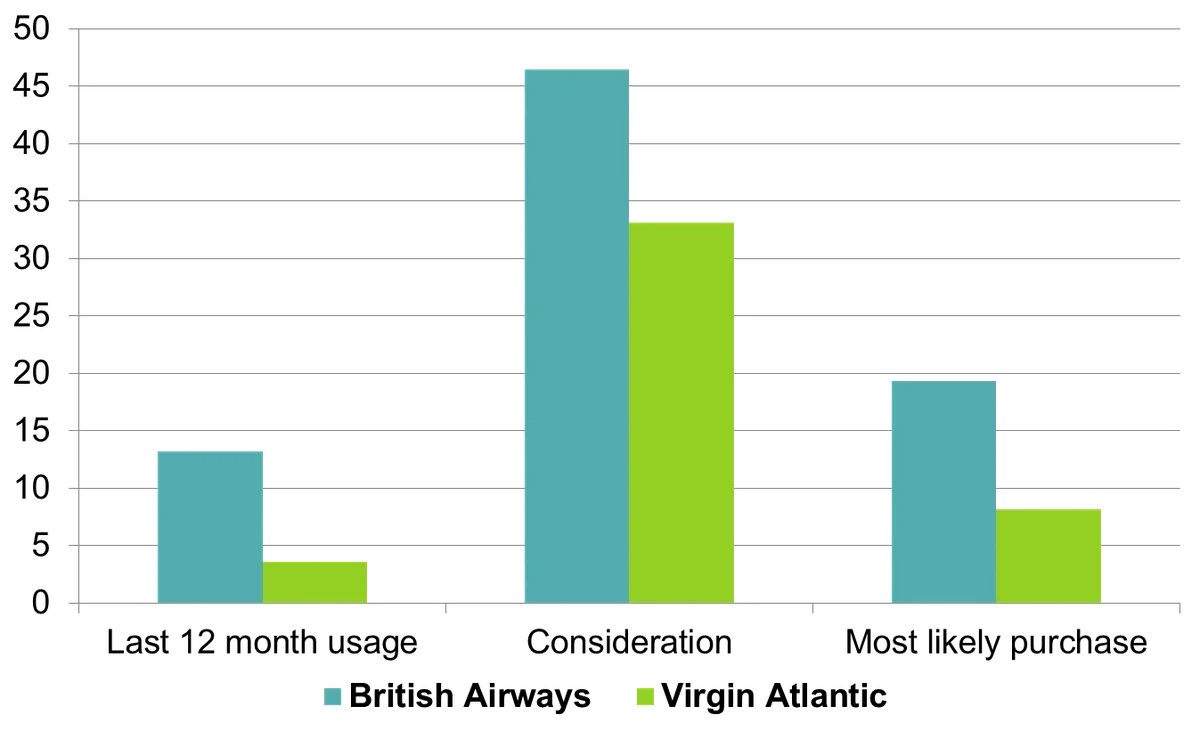 It also currently has high levels of satisfaction. This frequency of usage means that while perceptions of Virgin are largely driven by reputation earned over time, BA's are more dependent on the recent quality of its product – making it more susceptible to crises but also means it is positioned well to recover from them.
Image courtesy of Getty Images