Yesterday Yahoo! suffered a major setback to its turnaround plans after activist investor and billionaire hedge fund manager Daniel Loeb sold most of his fund's stake.
Loeb's fund, Third Point, is reported to have made $520 million profit from the sale of its shares in Yahoo!.
Third Point began acquiring shares in Yahoo! in 2011, eventually amassing a large enough stake to engineer a management restructure. However, after just over a year since the restructure, Third Point has agreed to sell a 3.7% stake back to Yahoo!. Loeb along with two other executives associated with Third Point have also resigned from the board.
While Yahoo!'s shares reacted negatively to the news, falling up to 5% in early hours trading, it also had a major impact on Twitter.
Using YouGov's social media analysis tool, SoMA, we can see that the number of UK Twitter users that heard about Yahoo! increased from 5.6% on 21 July to 15.3% the following day.
Significantly for Yahoo!, reaction to Third Point's sale is on-going and is behind Yahoo!'s sustained reach today, which currently stands at 13.1%. It is also interesting to note that while the story had a noticeable impact on Twitter, it hardly registered at all on Facebook.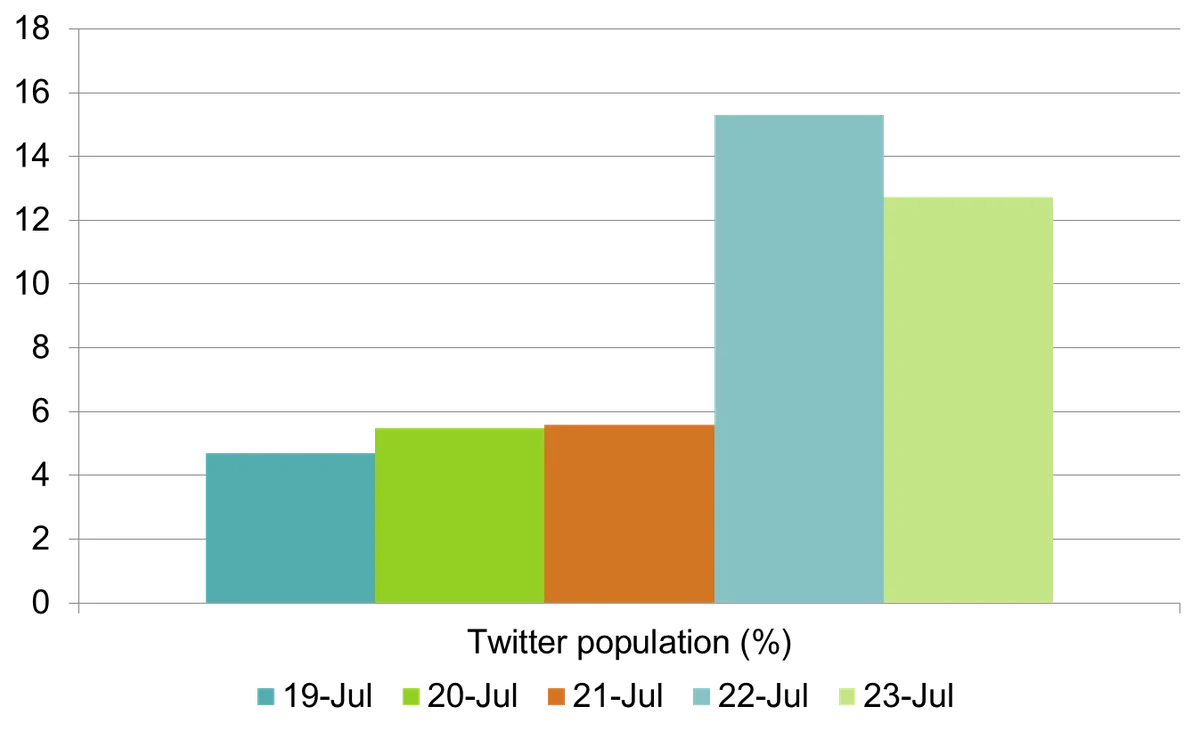 As well as indicating which channels are predominantly being used to discuss Yahoo! following Third Point's sale, SoMA is also able to offer insight into exactly what demographic audiences were exposed to Yahoo! on Twitter. For example on 22 July 68% of those exposed to the brand on Twitter were male, 16% live in London while 18% earn £50k+.