YouGov CEO, Stephan Shakespeare, analyses YouGov's latest HEAT Index and shows how optimism is linked to a perceived rise in house prices
The positive signs we have seen in the UK economy throughout the spring have continued into the summer.
YouGov's Household Economic Activity Tracker (HEAT) shows consumers' confidence is continuing its upward trajectory and has now grown by twelve points since January and stands at 106.
HEAT highest since February 2010
The Index score is derived from how people feel about their household finances, job security, house prices and business activity in the workplace.
Any score over 100 shows that more people feel positive than negative about the economy. So the three point jump from last month suggests there is a real increase in economic optimism among consumers that has lifted the Heat Index to its highest level since February 2010 – before the coalition's austerity measures came into effect.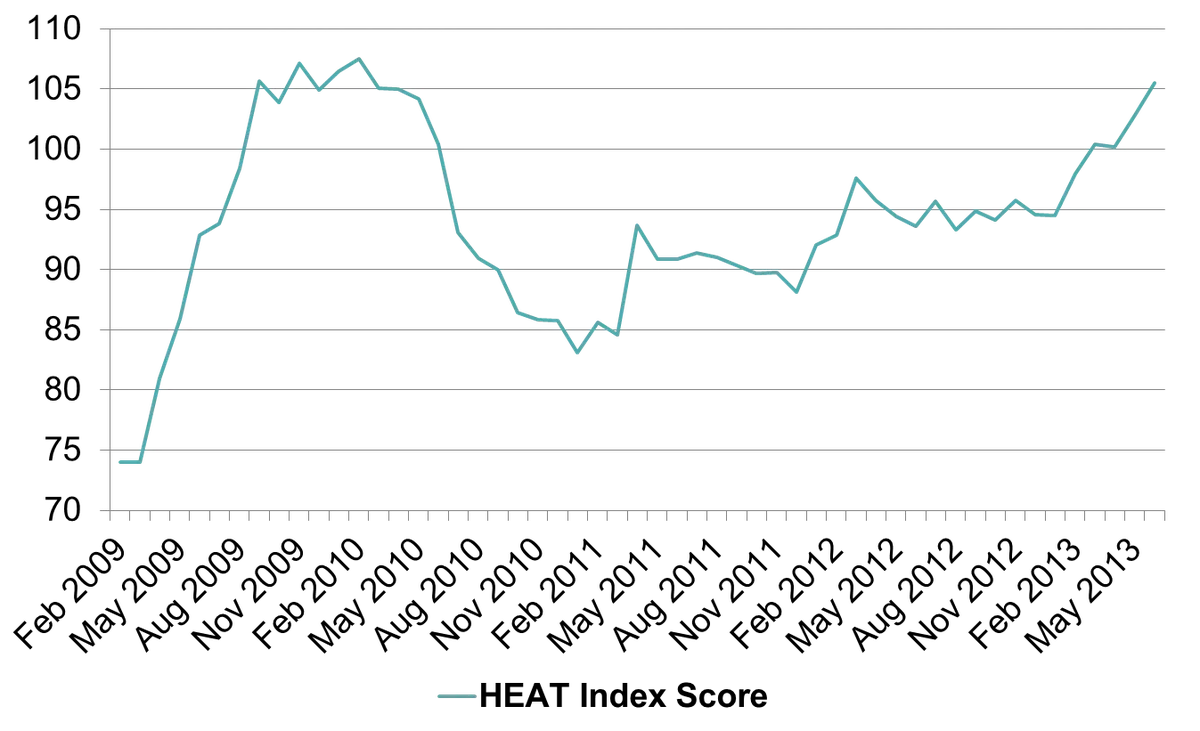 Optimism rises with home values
One of the main drivers of this increase comes from how home owners feel about their value of their homes.
By mapping peoples' perceptions about the value of their houses against overall consumer confidence it is clear that both have followed a similar pattern during the course of the economic downturn (although the movements on house values have tended to be a bit more extreme).
Perceived house prices have risen
In times of relative economic optimism, house values out-score general economic confidence (as shown by the Index score). However, in tougher times the opposite is true.
There has been a strong increase in the perceived value of people's houses recently, rising from 104 in May to 110 in June.
It now stands at its highest level since June 2010 and is 24 points up on last year.
In the past couple of months we have seen house values overtake the index score for the first time in almost three years.
Hopefully both measures will continue to move in tandem for the foreseeable future and maintain the momentum we have seen in recent months.