YouGov CEO, Stephan Shakespeare, suggests that the continued increase in consumer confidence is being driven by Londoners and the better off.
On the day of the Budget I wrote about the March data from YouGov's Household Economic Activity Tracker (HEAT), which showed that for the first time since June 2010 people were more positive than negative about the economy.
The good news is that this mood continued through April with the index score remaining essentially unchanged at 100.2 (out of 200) compared to 100.4 in March.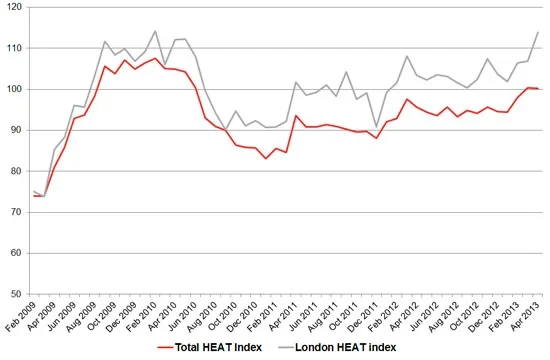 So, broadly positive numbers – but what does the detail show about what is driving the increase in confidence?
The index score is derived from confidence about household finances, job security, house prices and business activity in the workplace.
Let's dig into the specifics about what is creating the more positive climate as well as looking at regional and demographic variations.
The key points I take from the specifics are as follows:
Business activity at respondents' place of work is close to its highest-ever level on 110 – it has not been higher than 111 since we started collecting in February 2009.
It is the better off who are most buoyant; the index score for those with household income of over £50,000 is 113, a score not seen since October 2009.
London is driving increased confidence. The index in the capital is at a near record high (114) with business activity in the work place at its highest level ever recorded on 125. Indeed 33 per cent of London workers claimed the business they worked for grew last month compared to just eight per cent who reported a decrease in activity.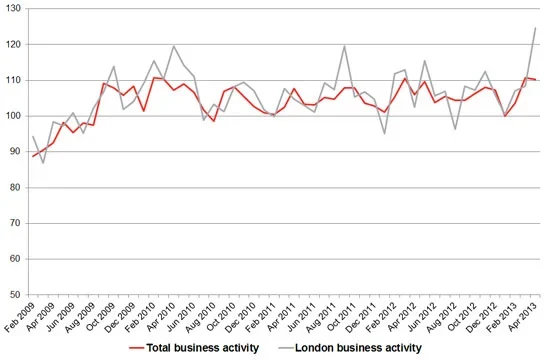 So what are my conclusions from this?
A recovery in consumer confidence does appear to be taking place but it is currently focused around London and the better off.
The effects will need to reverberate around the rest of the economy before we can get too excited and start reeling out those stock phrases such as "corner turned" with any confidence.