Latest YouGov Westminster voting intention figures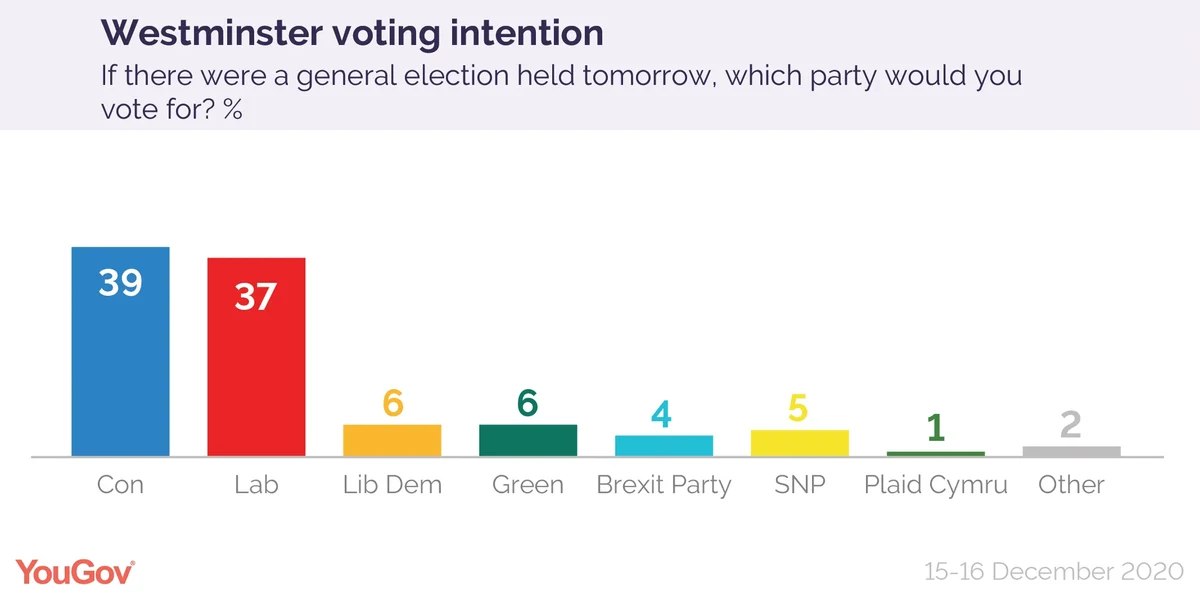 The latest YouGov/Times voting intention figures show the Conservatives on 39% (+2 from our last survey on 8-9 Dec), while Labour's share of the vote remains unchanged at 37%. Please note that fieldwork for this latest survey was conducted 15-16 December, prior to the announcement of the new Tier 4 coronavirus restrictions.
Elsewhere, the Liberal Democrats are on 6% (-2), the Greens are also on 6% (no change) and the Brexit Party are on 4% (-1).