Support for the Brexit Party among Leavers has plummeted since the European Parliament elections in May, leaving Boris Johnson and the Conservatives favourite in the general election among those who want to see No Deal
The No Deal vote has shifted radically in the Conservative's favour since May and made the Brexit Party increasingly irrelevant, according to the latest YouGov research.
An overwhelming 76% of those who favour a No Deal Brexit intend to back the Conservative Party in this month's general election, whereas during the European Parliament election in May this figure was just 7%.
This remarkable reversal of fortune is mirrored by the Brexit Party, which had strong support amongst this group (80%) earlier this year but been forced to watch it slip to just 11%.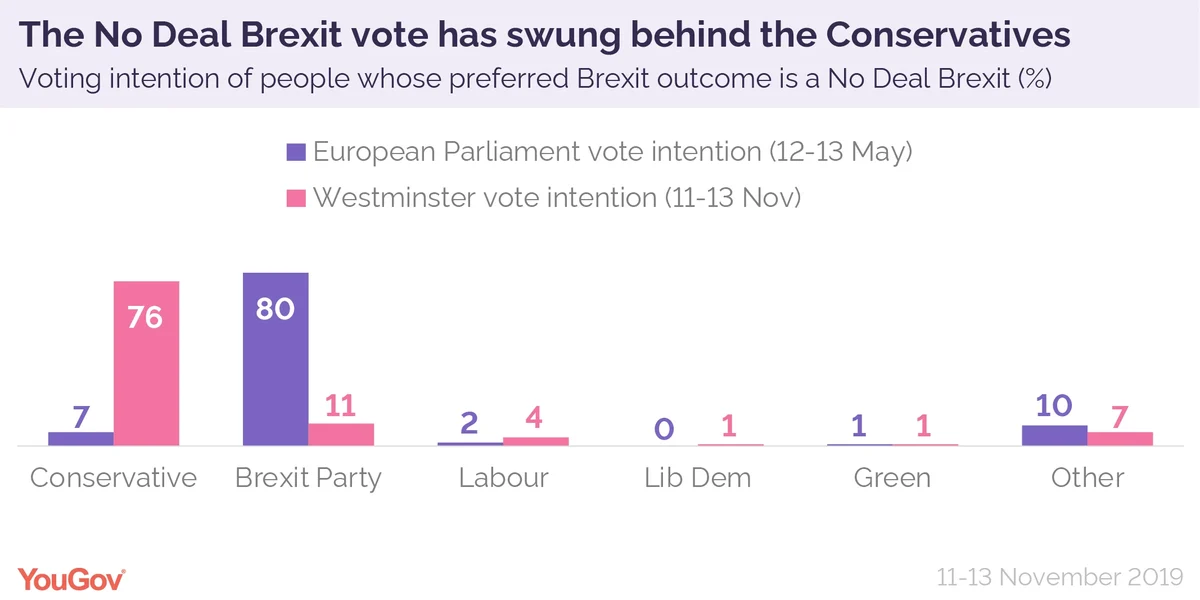 The Brexit Party has also lost support among those who favour accepting the negotiated deal, though of course we are now talking about Boris' deal rather than May's.
Some 83% of those who favour accepting the negotiated deal plan to vote for the Conservative Party while just 2% will go with the Brexit Party.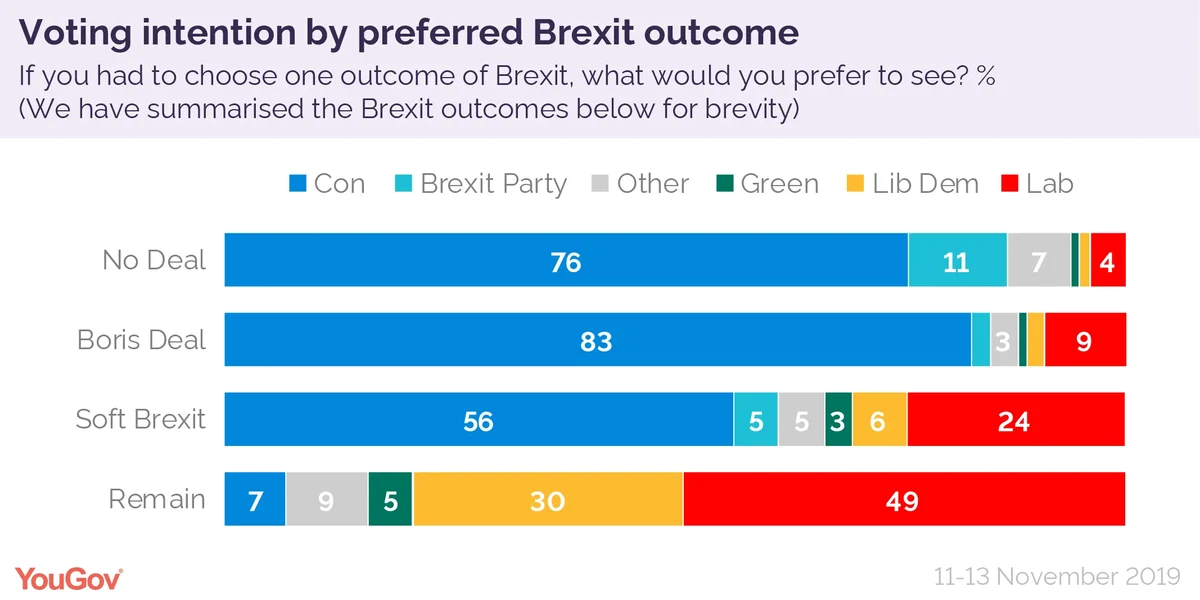 This means that the Conservative Party now has majority support amongst those who favour accepting the negotiated deal and those who want to leave with an alternative deal, as well as those who want No Deal at all.
On the other end of the spectrum, those who point to Remain as their preferred Brexit outcome are siding with Labour (49%) as, despite their attempts to own that policy, the Lib Dems are languishing on 30% support. This also represents a significant change from May, when the Lib Dems dominated this demographic.
Photo: Getty