In our first poll of the election campaign Labour has managed to regain a marginal lead on the Conservatives in Wales for the first time since May
A traditional stronghold for Labour, Corbyn enjoyed a 10 point lead in the 2017 General Election amongst voters in Wales with the vast majority of seats in the region going to his party. At the start of this election campaign everything is to play for with just a percentage point splitting the two main parties.
As things stand Labour are on 29% of the vote share, the Conservatives are on 28%, the Brexit Party has 15%, Plaid Cymru 12% and the Liberal Democrats 12%.
While currently thirteen points lower than they polled a year ago, the Labour Party can take some solace in the recovery they've made over the last few months.
In July they achieved their lowest score in any YouGov survey we've run in Wales - just 22%. Their vote share increased to 25% at the start of October and has risen another four points in our latest poll conducted between October 30th and November 2nd.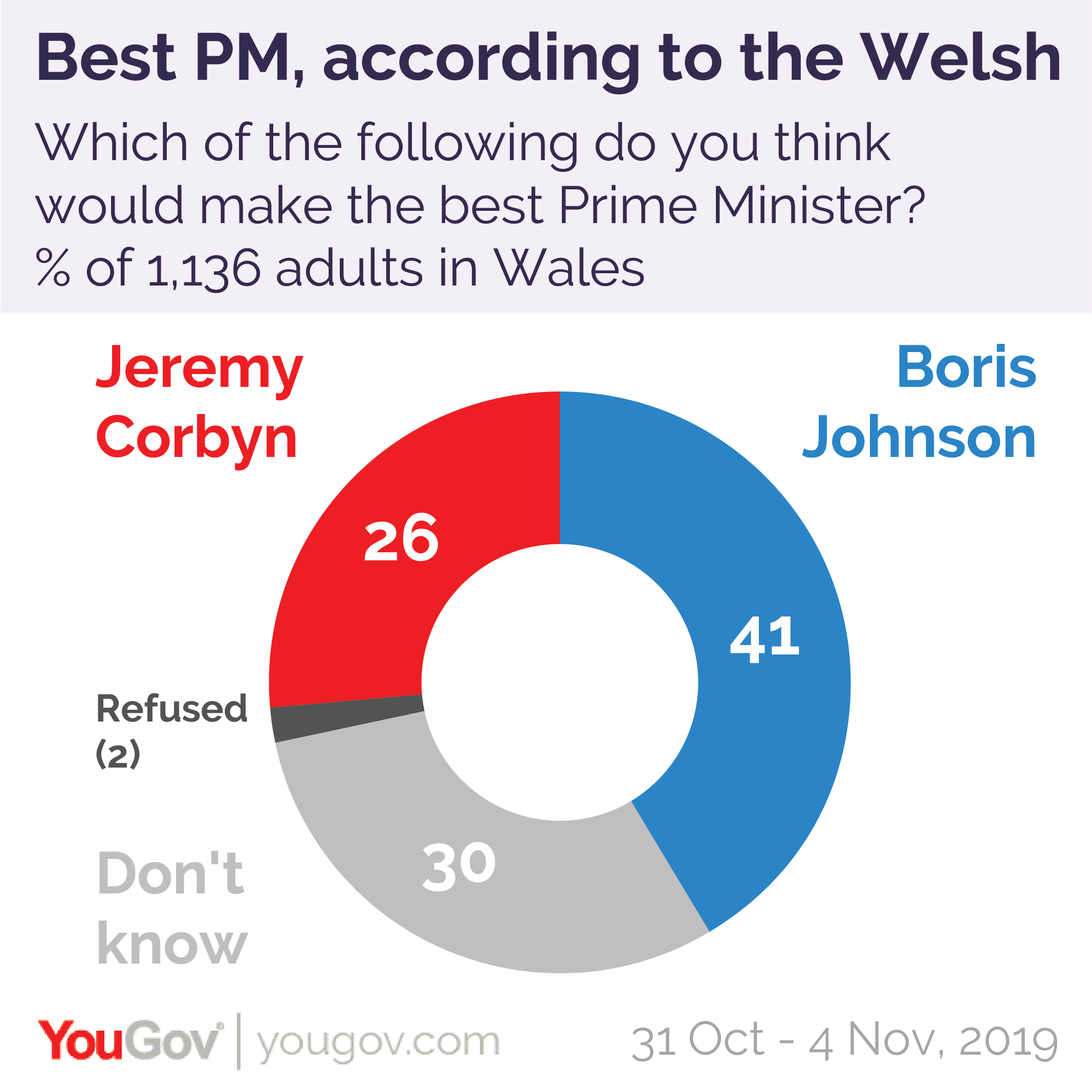 There are significant divisions in Wales when it comes to Brexit preference. Almost half of 2016 Remain voters (47%) intend to vote Labour and the same proportion of Leave voters (47%) say they'll vote Conservative. The Liberal Democrats (23%) and Plaid Cymru (15%) also perform relatively well amongst Remain voters while the Brexit Party (29%) has a strong standing amongst Leavers.
Adults living in Wales prefer Boris Johnson to Jeremy Corbyn as Prime Minister by 41% to 26%.
Photo: Getty