Today's YouGov poll shows that, for the first time ever, Labour has fallen into fourth place with just 18% of the vote. The Conservative's lead on 24%, with the Brexit party on 23%, the Lib Dems on 20%, and the Green's on 9%.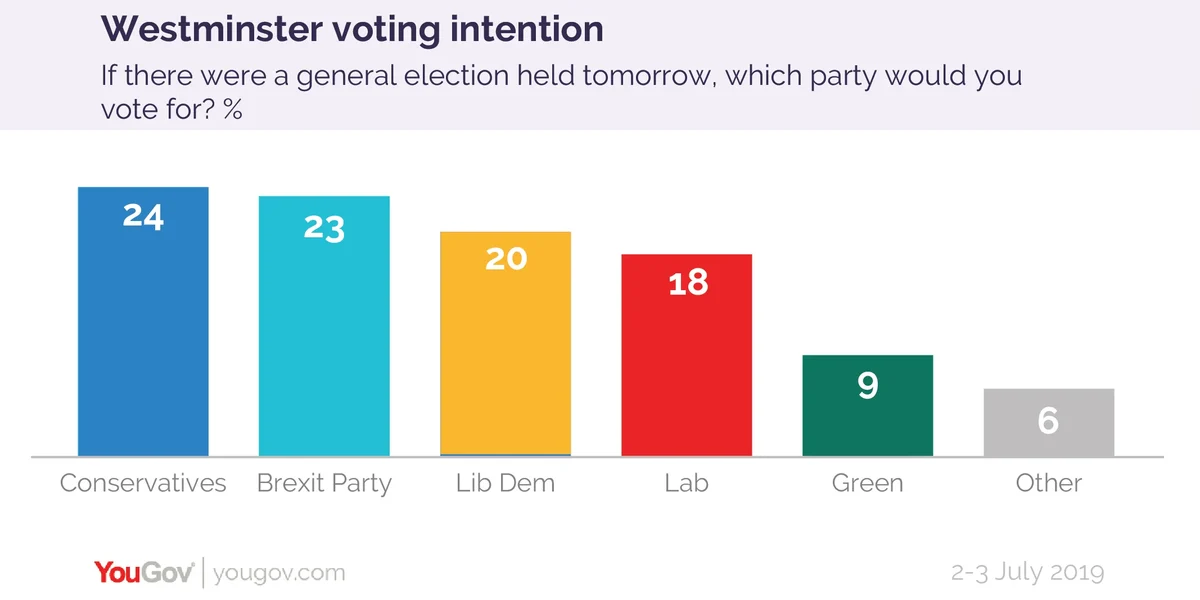 Broadly speaking, this is a continuation of the trend we have seen over the past few months of a movement away from two-party politics and towards a fairly even four-way split between Labour, Conservative, Lib Dems and the Brexit Party.
In the most recent poll 57% of Labour 2017 voters now say they would vote for another party, with 28% going to the Lib Dems, 15% moving to the Greens and 10% moving to the Brexit party.
Meanwhile 47% of Conservative 2017 voters also now say they will vote for another party, with most of that (38%) going to the Brexit party and a further 6% moving to the Lib Dems.
However, this most recent poll could be the first sign of a recovery for the Conservatives. They are now on their highest share of the vote since before the European Parliament election, possibly due to their pending transition to a new leader.
Part of the cause of Labour's woes is undoubtedly public opinion of Jeremy Corbyn. In our most recent favourability tracker fewer than two in ten (19%) of the public have a favourable view of the Labour leader, compared to seven in ten (70%) who have an unfavourable view.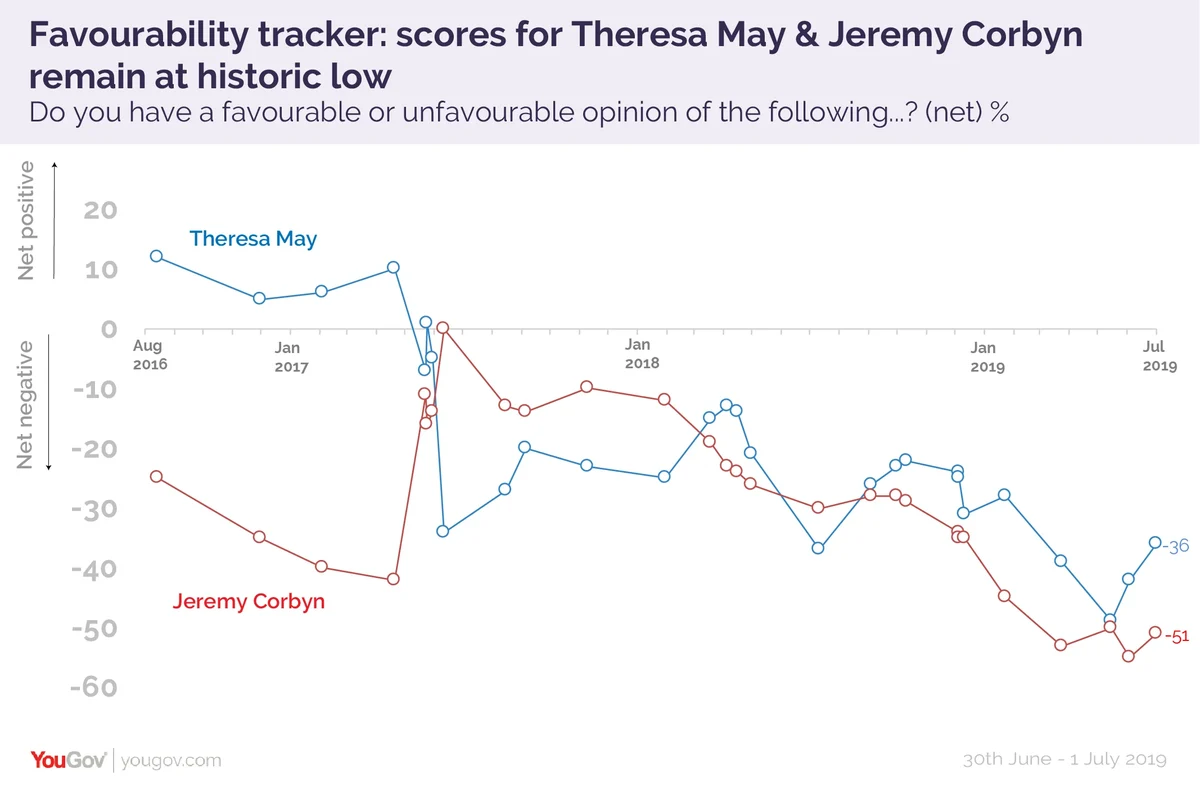 This is behind both the current Prime Minister, who 27% have a favourable opinion of and 63% have an unfavourable view of, and both of her potential successors. In the case of Jeremy Hunt, 25% have a favourable opinion of him, compared to 55% who have an unfavourable view.
But he lags even further behind the favourite to be next Tory leader, who has seen his favourable ratings rise over the course of the Tory leadership campaign. A third of the public (34%) now have a favourable opinion of Boris Johnson (up from 27% a month ago) with 57% having an unfavourable view (down from 60% at the start of last month).
Image: Getty
See the voting intention results here.