In the North East of England, consumer confidence is lower than anywhere else and has been falling further behind the national average every year for the past five years
As the North East reels from the announcement that SSI is shutting its Redcar steel plant, new analysis from YouGov and Cebr shows that consumer confidence in the region is falling further behind the national average.
The latest figures for September show that consumer confidence in the North East is now over ten points behind the national average and over 18 points behind London. The last time the capital had consumer confidence at levels as low as the North East is currently experiencing was February 2013 – some 31 months ago.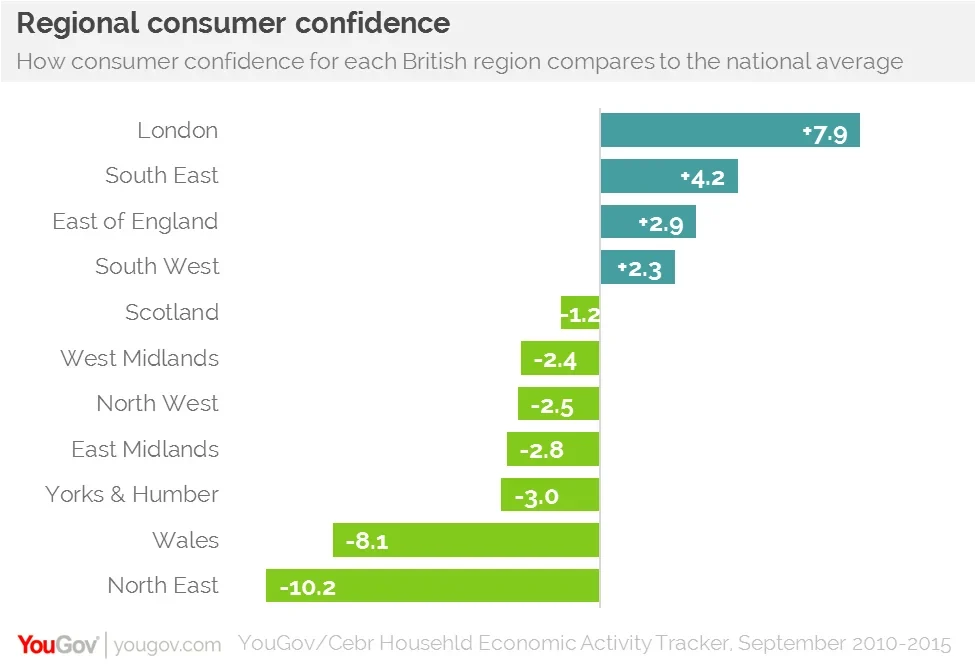 YouGov and Cebr analysed how the region's economic optimism has been falling over the past five years as the economy returned to growth after the financial crash. Comparing year-on-year data for September across the past five years shows how the North East has steadily fallen behind the rest of the nation when it comes to consumers' economic outlook.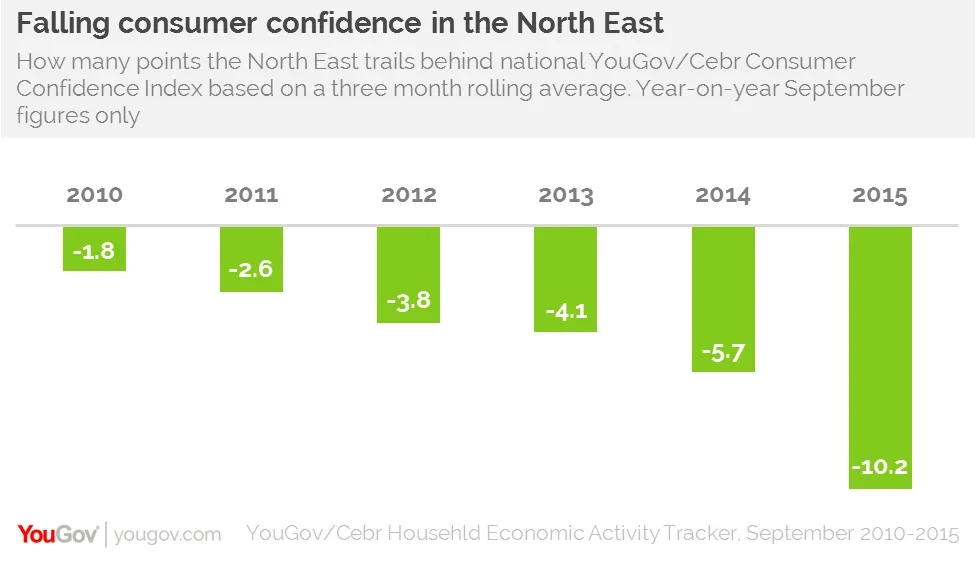 While consumer confidence in the North East struggles, the YouGov/Cebr Consumer Confidence Index for the country as a whole remains stable. Although September's score of 114.3 is the highest the index has been since May 2014, levels of economic optimism across the country have been relatively stable in recent months with figures of 114.2 and 114.1 in July and August respectively.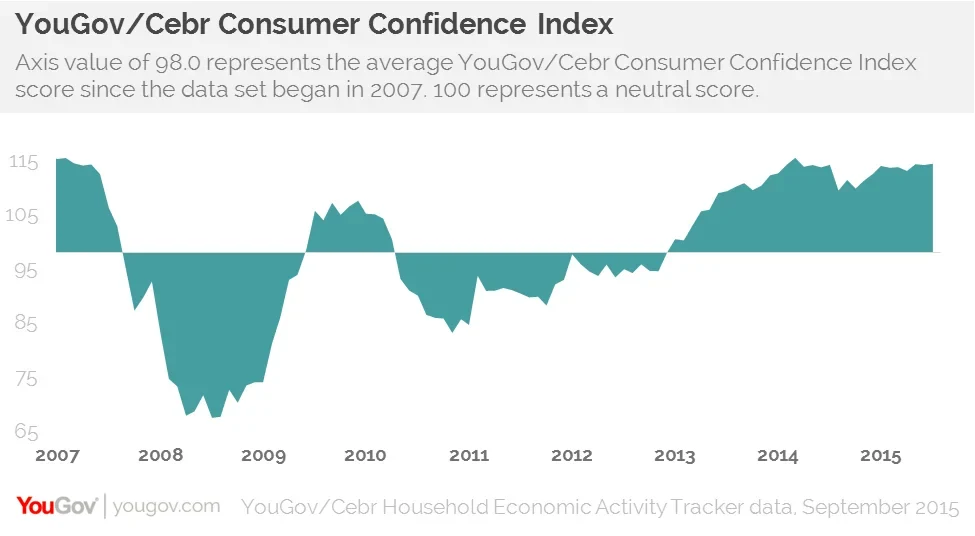 Stephen Harmston, Head of YouGov Reports: 'There are always large regional differences in consumer confidence but in recent years the one constant has been how badly the North East has struggled. While a lot of other places – especially London and the South East – have started to feel the benefits of the recovery many others have not. The news from Redcar will only deepen the sense of pessimism that consumers in the region are feeling and consumer confidence in the North East will only fall further behind the rest of the country as a result.'
Scott Corfe, Associate Director at the Centre for Economics and Business Research: 'When economists talk of a recovery taking hold in the UK a lot of consumers look at their own situations and think the positive benefits of growth are things that only seem to happen to other people. This is especially true when it comes to how the recovery is so focussed in certain regions and seemingly by-passing others altogether. Growth comes where there is investment and in the UK this has led to the London and the South East becoming self-feeding growth machines while places like the North East live off scraps.
"Homeowners in London and the South East have also benefitted from the significant feel-good factor that comes from seeing a large increase in the value of your home – something that's likely to continue over the coming years."
See more information about the Household Economic Activity Tracker
PA image