Barely two weeks after the announcement of Prince WilliamPrince William and Kate Middleton's engagement, it seems that the vast majority of the British public welcomes the royal news as an opportunity to shake up some of the institution's more outdated traditions.
MPs in particular have been pressuring the Government into negotiations to change the royal succession laws, to allow the eldest child of the reigning monarch to inherit the throne regardless of gender. This move would be breaking with centuries of tradition, but our data indicates that modernisation is the way forward for the monarchy in the eyes of our public.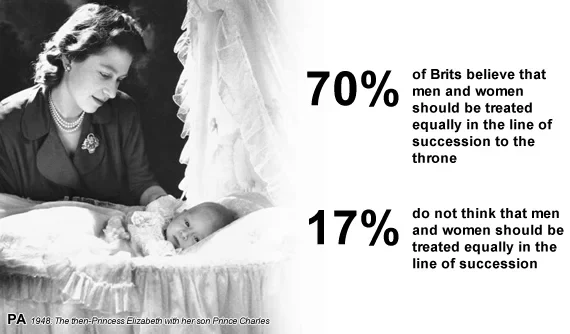 'A very modern prince'
The 1701 Act of Settlement officially states that male siblings should supersede any elder sisters in the line of succession. Plans to reform this legislation began during the last Government, and the recent engagement between Prince William and long-term girlfriend Kate Middleton has brought the issue to the fore again, especially as William himself has broken with tradition by not marrying someone from the aristocracy.
MP Keith Vaz told the BBC, 'This is a once-in-a-generation opportunity to change the law. Prince William looks like a very modern prince.'