In August, seven in ten Britons said a different response may have prevented the worst of the pandemic in the UK
Research as part of the YouGov Cambridge Globalism survey this summer shows that 70% of Britons think that a difference response could have spared them the worst of the pandemic, the fifth highest rate in the study.
Overall, Nigerians (87%) were the most likely to say that if their government had opted for a different approach to the virus when it was first reported, its general spread in the country could have been prevented. Approaching eight in ten of Indonesians (78%) say the same. Third is Brazil, which is not currently under national lockdown but local restrictions remain in place, where 73% of people think a different approach early in 2020 could have prevented spread of the virus.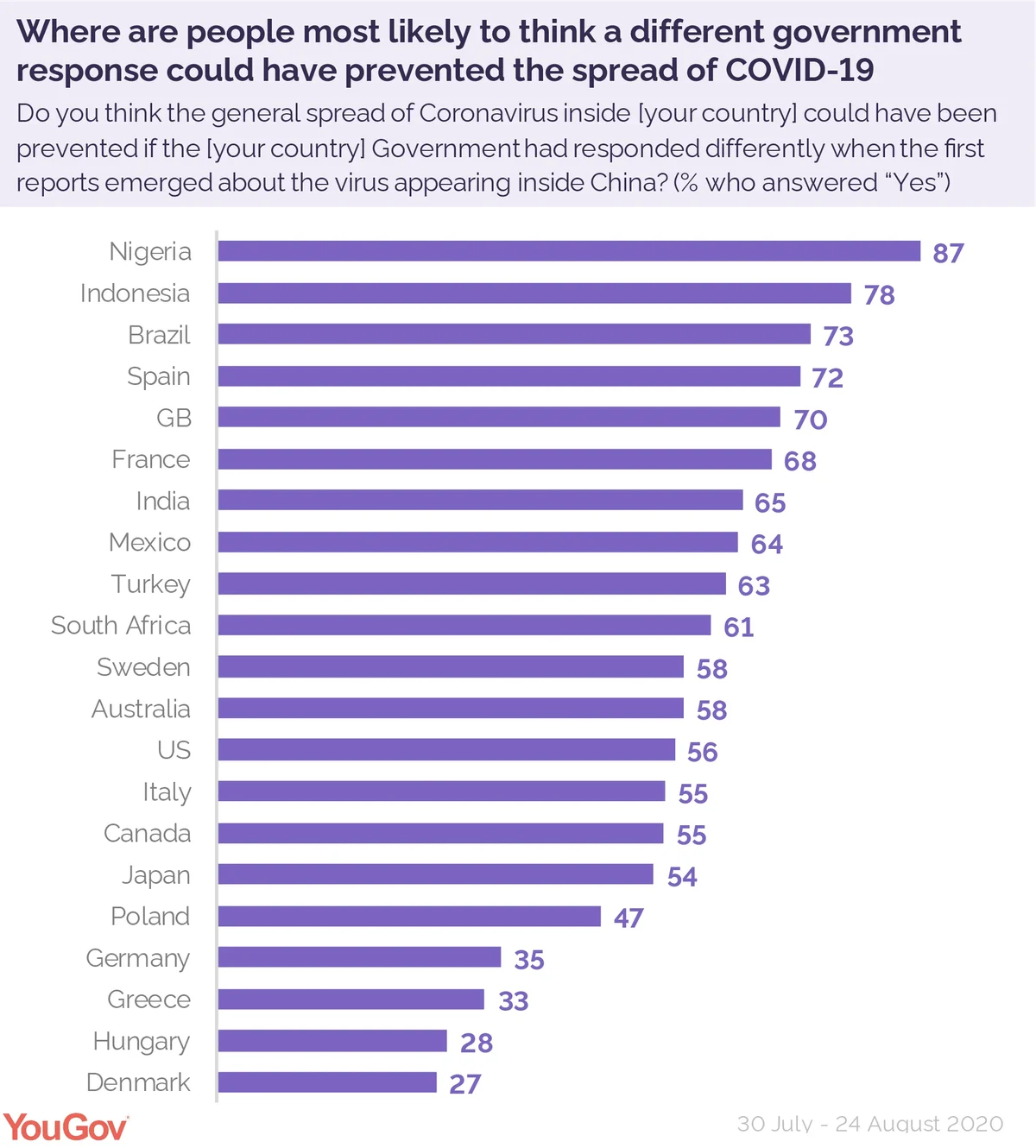 Closely following Brazil is Spain, where 72% of adults say the same.
Elsewhere in the Americas, after Brazil is Mexico where 64% of people agree, compared to 56% of people in the United States and 55% of Canadians who thought that alternative approaches could have prevented widespread transmission of the virus.
In Italy, among the first European countries to suffer widespread outbreaks of the virus, 55% of adults said that the Italian government could have prevented it with another course of action. Other European nations, such as Hungary (28%) and Denmark (27%) have the lowest proportion of adults who think that different government action could have prevented the spread of COVID-19 there.
Learn more about the YouGov-Cambridge Globalism Project here