The pandemic has accelerated the shift towards buying online, with PayPal seeing a steady increase in customers
The coronavirus crisis has changed our money habits. Half of Brits are using less cash, while a survey earlier this year showed that over a third (35%) had been buying more online. But which digital payment methods and providers are most popular?
It's hardly surprising that debit cards are the most common online payment method, with four out of five people (78%) having used one online in the past 30 days. But PayPal is well ahead of any other option at 61%.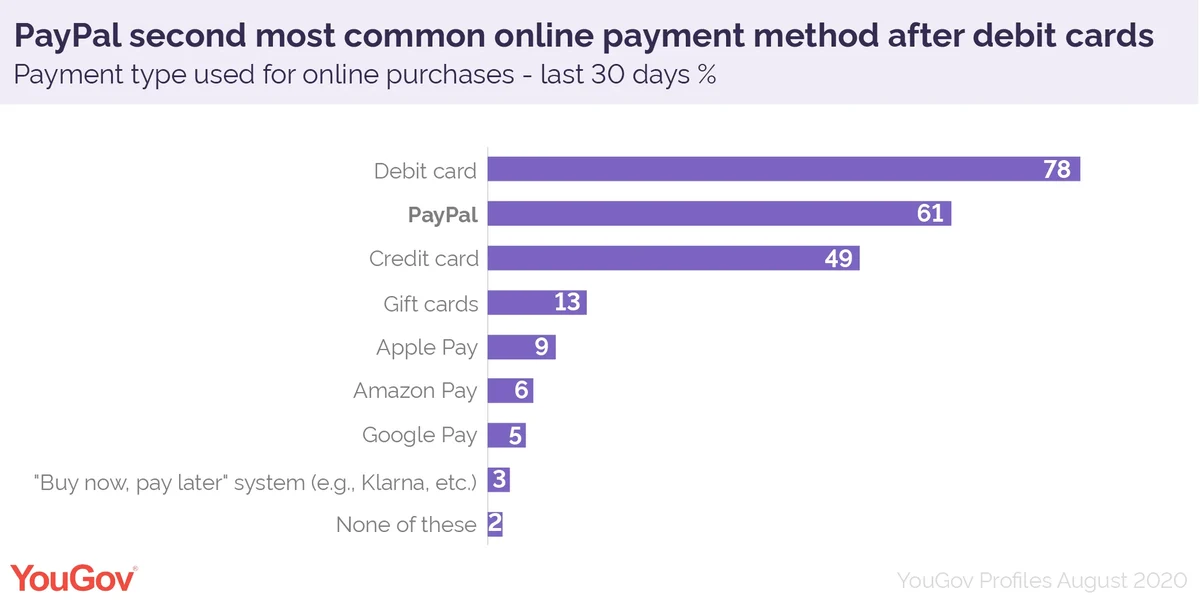 Half of the population also used a credit card to pay online in the past month.
While big tech companies are pushing into finance, Apple Pay (9%), Amazon Pay (6%) and Google Pay (5%) are still relatively niche and come behind digital gift cards at 13%.
PayPal sees number of customers increase
The coronavirus outbreak, which is pushing businesses to improve their online offerings, has contributed to a continuous upward trend in PayPal customers.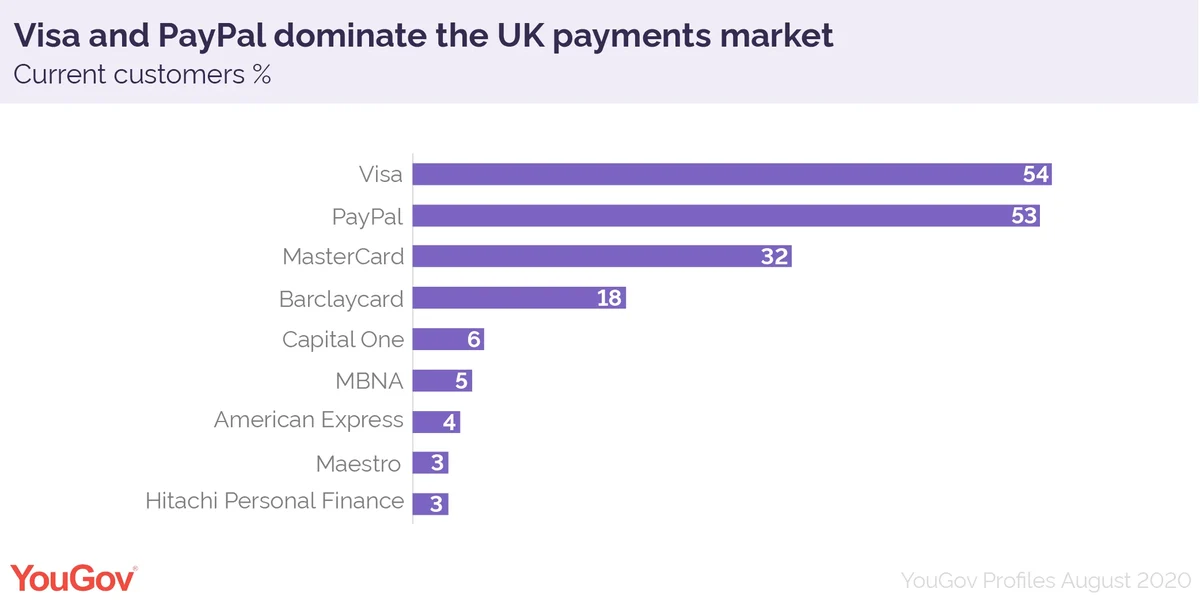 YouGov BrandIndex shows the percentage of consumers who say they are current customers of the brand peaked at 57% around 10-15 July around the time of the summer sales – up by 5 points compared with a year earlier.
PayPal's share prices have increased by 80% since the beginning of the year and it expects to gain 70 million new customers in 2020 – nearly as many as it gained between 2017 and 2019.
Together with Visa, it dominates the British payments market: Just over half of Brits say they are customers of Visa (54%) and PayPal (53%).
However, as most people have Visa debit cards, its customer share is likely to be higher than reported. The numbers suggest people tend to think of themselves as customers of their bank rather than their card provider.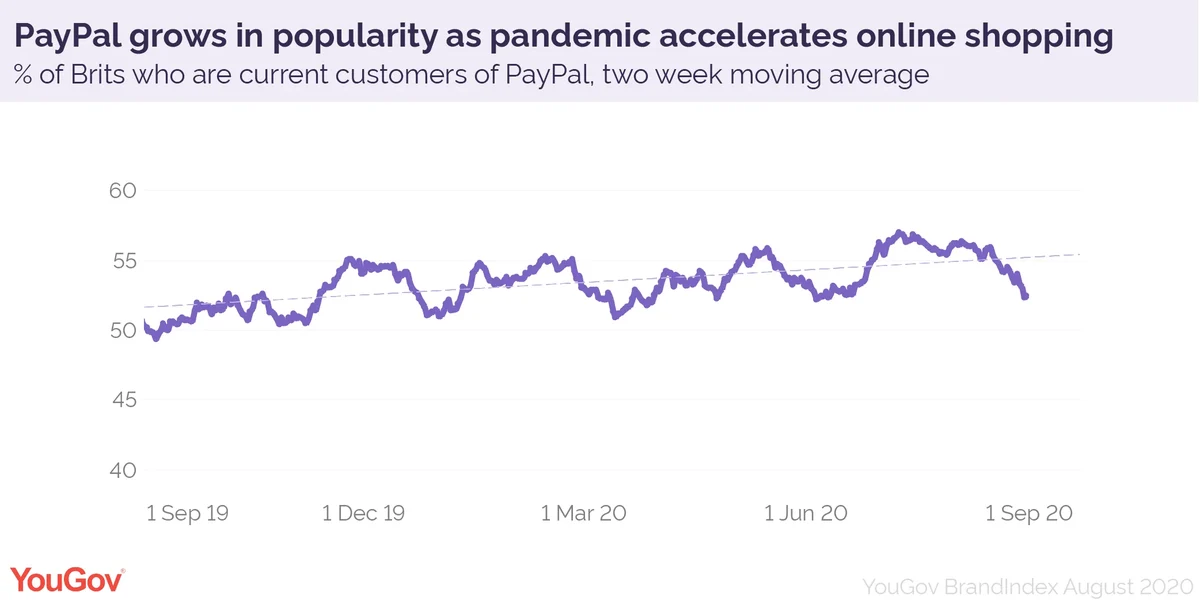 Meanwhile, a third of consumers (32%) say they use Mastercard. Barclaycard (which also uses Visa) comes fourth, with just under a fifth of the public (18%) being customers, while Capital One comes fifth (6%).