This month Santander achieved the highest uplift in Ad Awareness of any brand in the UK with a +12.1 rise
Another campaign featuring brand regulars Ant and Dec sees Santander take the top spot with biggest rise in its Ad Awareness score of any brand in the UK this month.
The ad, released on YouTube and also broadcast on television, follows Ant and Dec as CEOs of the fictional bank Antanddec talking about giving their customers free pens; compared to Santander which is running free virtual scam awareness events for customers.
It saw the brand generate a 12.1 point rise in its Ad Awareness score (whether someone has seen or heard an advert by the company in the past two weeks).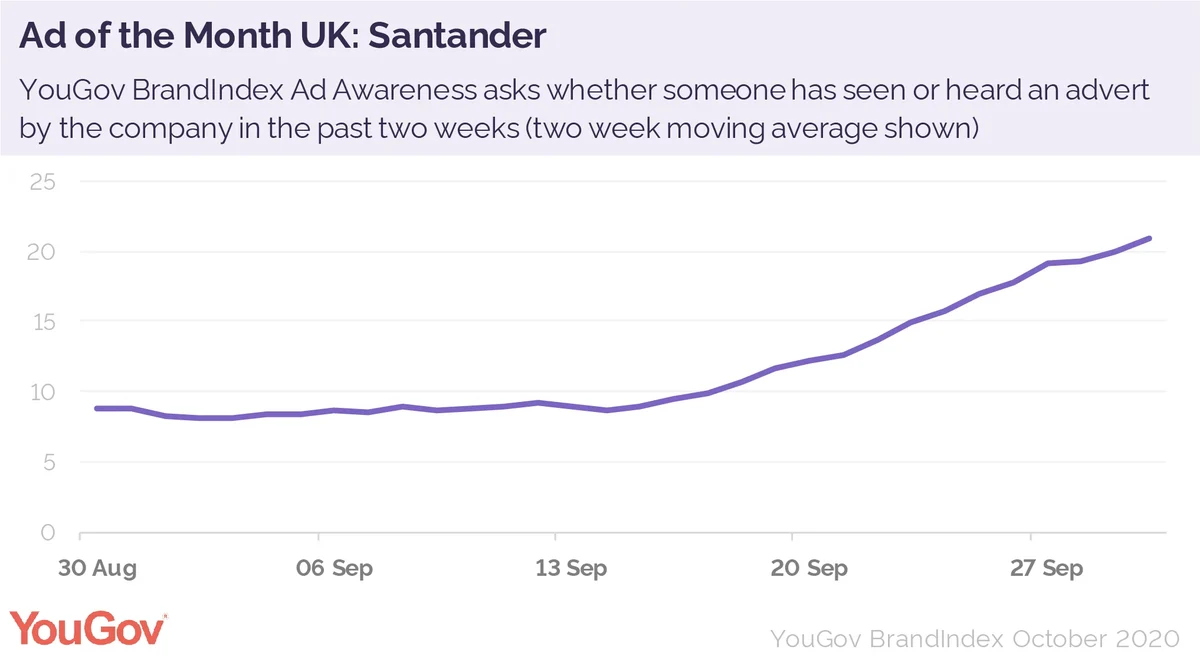 Santander began the month on a score of 8.8, which rose rapidly following the advert's release. By the end of the month, Santander's Ad Awareness score reached 20.9.
The scam awareness events, which are being run by specially trained staff, are taking place in October, and will teach customers about the different types of fraud, their own digital footprint, and how to keep themselves protected.
The bank has also seen movement in some of its other YouGov BrandIndex metrics, with Impression score (which asks whether someone has a positive or negative impression of a brand) also peaking in the middle of the month.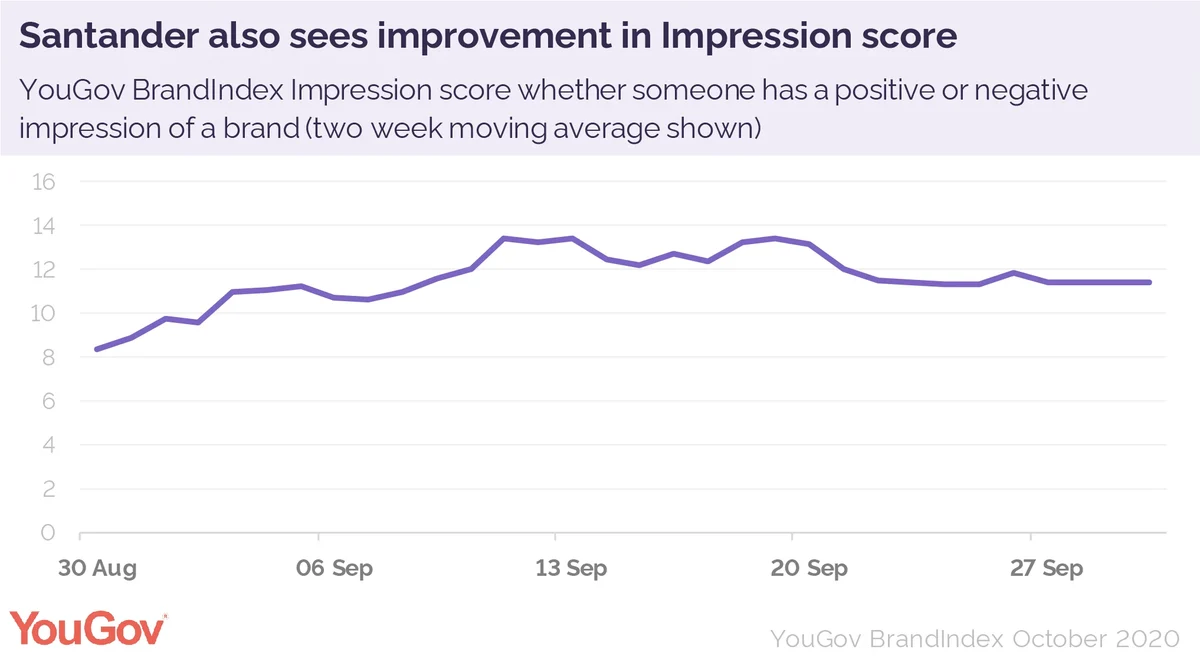 Santander's Impression score was 8.4 at the start of the month, and rose to a high of 13.4 in the week following the advert's release before ending the month with a score of 11.4, a three point improvement across the month as a whole.