Only 2% of Brits added a donation when buying something online as their most recent donation to charity
Online shops are increasingly offering customers the chance to donate a bit extra to charity when paying for their purchases. But this method is still dwarfed by more traditional ways of donating.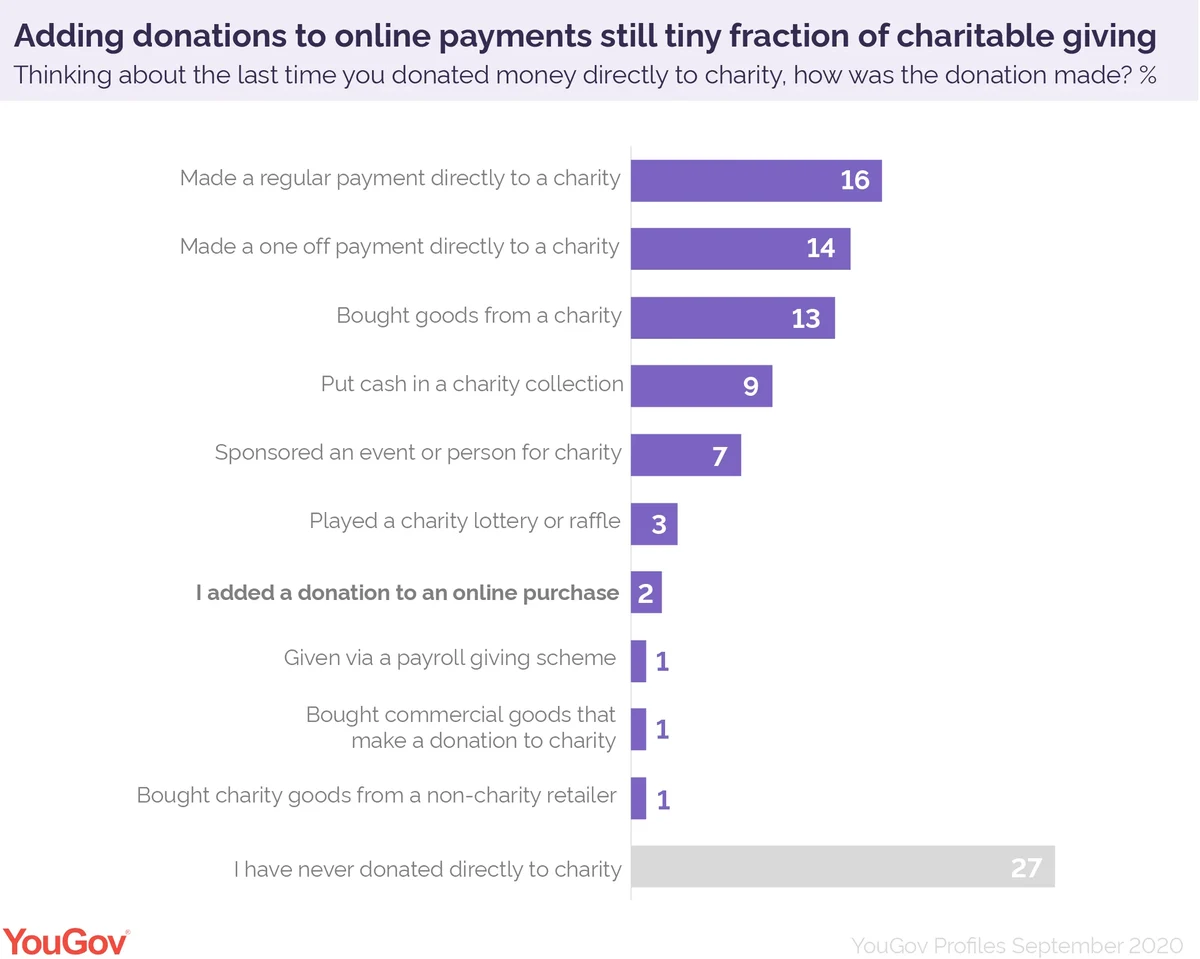 One in six Brits (16%) say their last charity donation was a regular direct payment, while another one in seven (14%) made a one-off donation. About one in eight (13%) bought an item from a charity, while some 9% put cash in a collection. Meanwhile, donating with an online purchase is about as popular as donating by buying a raffle or lottery ticket (3%).
But with coronavirus putting many charities on the brink of collapse and with a second wave looming, finding new ways of fundraising online is ever more important.
Charitable online shoppers are more likely to be female (55% vs 51% of the wider population) and in social grade ABC1 (67% vs 53%). They are also more commonly introverts, at 76% compared with 56% of the general public.
Compared with all Brits, they care more about issues such as mass surveillance (68% vs 50%), sustainability in retail (66% vs 45%) and human rights (65% vs 44%).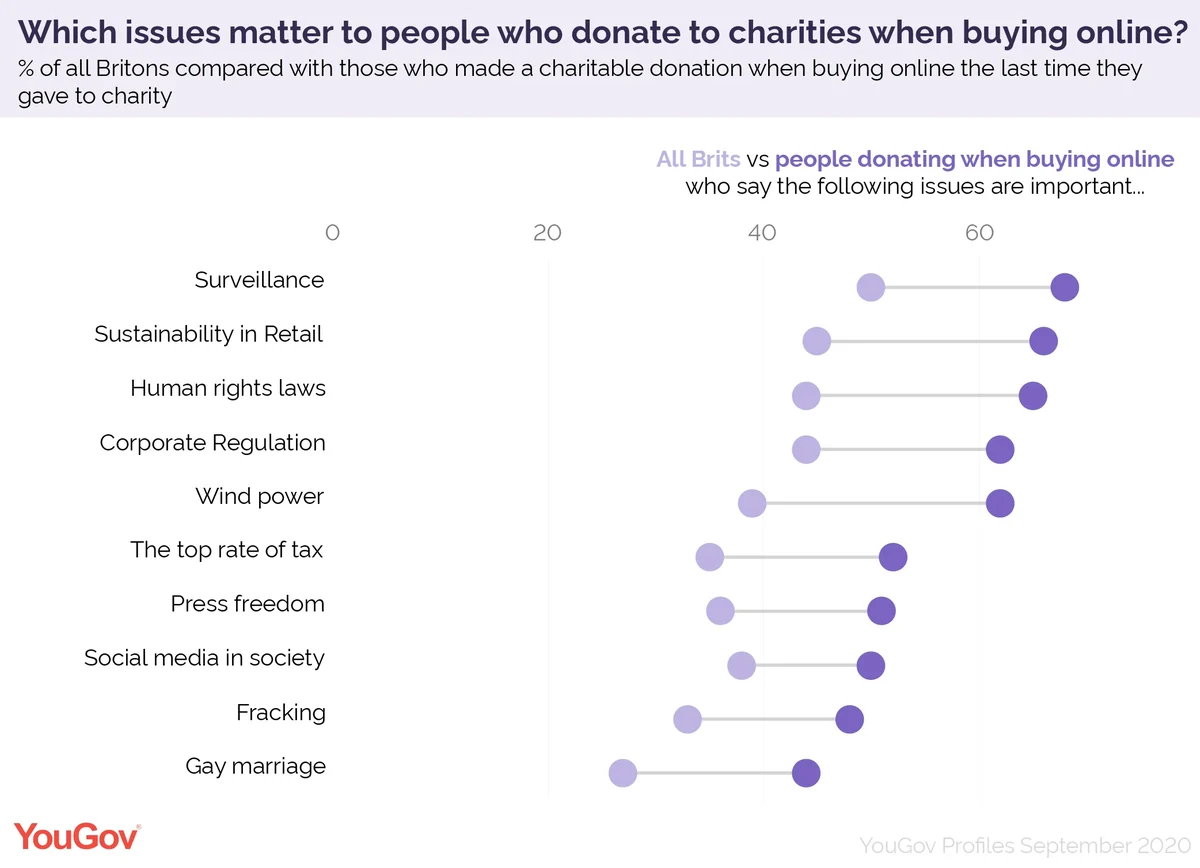 Corporate regulation (62% vs 44%), wind power (62% vs 39%) and the tax top rate are also big issues with this group.
Similarly, they are more inclined to care about press freedom (51% vs 36%), fracking (48% vs 33%) and gay marriage (44% vs 27%).