Younger people who prefer shopping online and who say they spend a lot on clothes are more likely to buy something that a celebrity has endorsed
Some 13% of Brits say celebrity endorsements affect what they buy. While there's little difference between the genders, younger people are more susceptible to buying something a famous person has recommended. Nearly three in ten 18- to 34-year-olds (28%) say celebrity endorsements impact their purchases, compared with 13% of people aged 55 and older.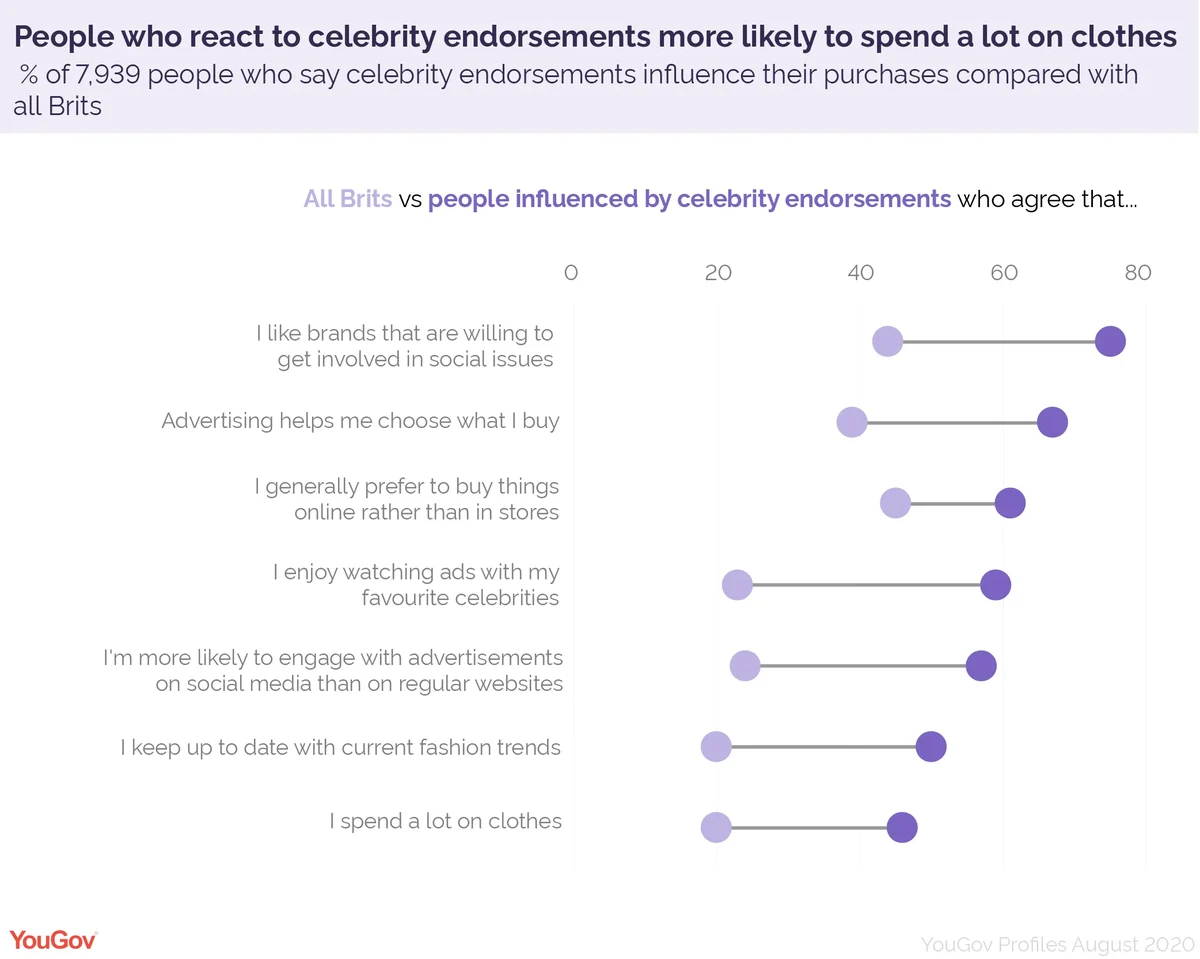 Brands spend big money on enlisting celebrities to promote their products – Adidas famously paid a record $160 million on a lifetime agreement with David Beckham in 2003. But there's method to the madness – consumers who admit to being influenced by endorsements are over twice as likely to say they spend a lot of money on clothes at 46% compared with 20% of the wider population.
Half say they keep up with fashion trends, while only a fifth of all Britons agree. Generally, they are more open to adverts too – two thirds say ads help them choose products (67% vs 39% of the wider public). They are more likely to prefer shopping online at 61% vs. 45%. And they are more inclined to engage with adverts on social media than on other websites (57% vs 24%).
Three quarters also like brands that are willing to get involved in social issues, while under half of Brits (44%) agree.
Consumers who enjoy endorsements most likely to consider New Look among retailers
Three in five people who say their purchases are impacted by celebrity endorsements (62%) have bought clothes in the past three months – compared with 55% of the wider population.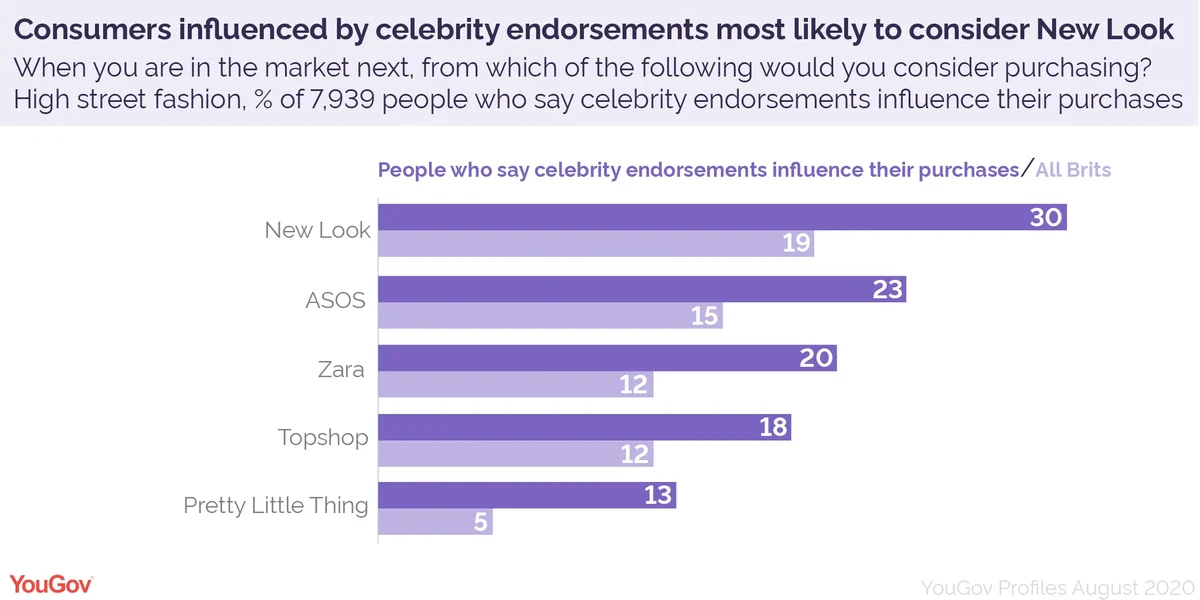 Among fashion retailers, they are most likely to consider buying from brands with strong online presences. Three in ten (30%) would consider New Look, which is 11 points above the national average. Asos comes second at 23%, while a fifth would consider Zara (20%) or Topshop (18%). Pretty Little Thing also performs especially well with this segment in terms of consideration at 13% compared with 5% of the general public.