Homeware is where the nation's heart is as household furnishing brands dominate YouGov's inaugural list
New data from YouGov reveals that HomeSense, the Canadian discount furniture brand is the UK's most-recommended general retailer brand.
In our close-run rankings, 81% of its current customers endorse it to people they know, just edging out Swedish flat-pack furniture giant IKEA into second place (also 81%).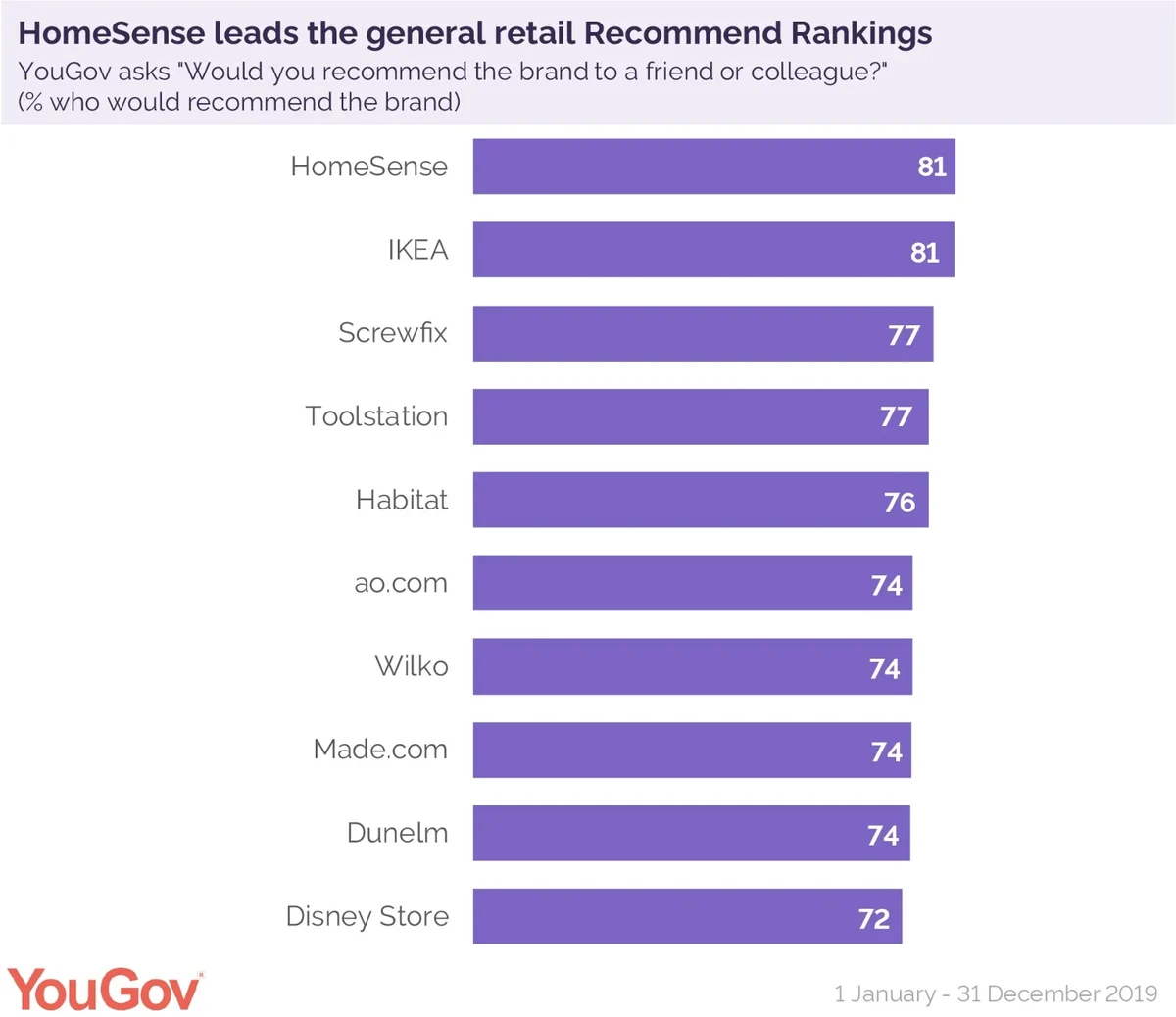 The top ten list is based on YouGov's Recommend scores, which represent the percentage of a brand's customers who would recommend it to a friend or colleague. Every brand in our Rankings has a minimum sample of 100 and has been tracked for at least 12 months, with all scores being rounded to a single decimal place.
There is a wider gap between the top two and the rest: third-ranked Screwfix was recommended by 77% of consumers, with home improvement company Toolstation – launched by former Screwfix founders in 2003 – close behind in fourth (also on 77%).
The rest of the top ten is also comprised of home and household furnishing brands, with only two exceptions. Ao.com, which sells domestic appliances, white goods, and electronics, placed sixth (74%), and the Disney Store completed the top ten with 72%. The House of Mouse no doubt benefitted from a strong merchandising year – one that saw its parent company release new entries in the Star Wars saga, sequels to Frozen and Toy Story, and Avengers: Endgame, the highest grossing film of all time.
Learn more about YouGov Recommend+
Image: Getty