The retailer's lifestyle brand takes the sixth spot – while Zara's fast fashion strategy propels it into second place
New data from YouGov reveals that Polo Ralph Lauren – the Ralph Lauren corporation's sport-focused offshoot – is the UK's most-recommended fashion brand.
In our close-run rankings, 79% of its current customers endorse it to people they know in our 2020 rankings, just edging out Zara and Joules second and third place respectively (with both scoring 78%).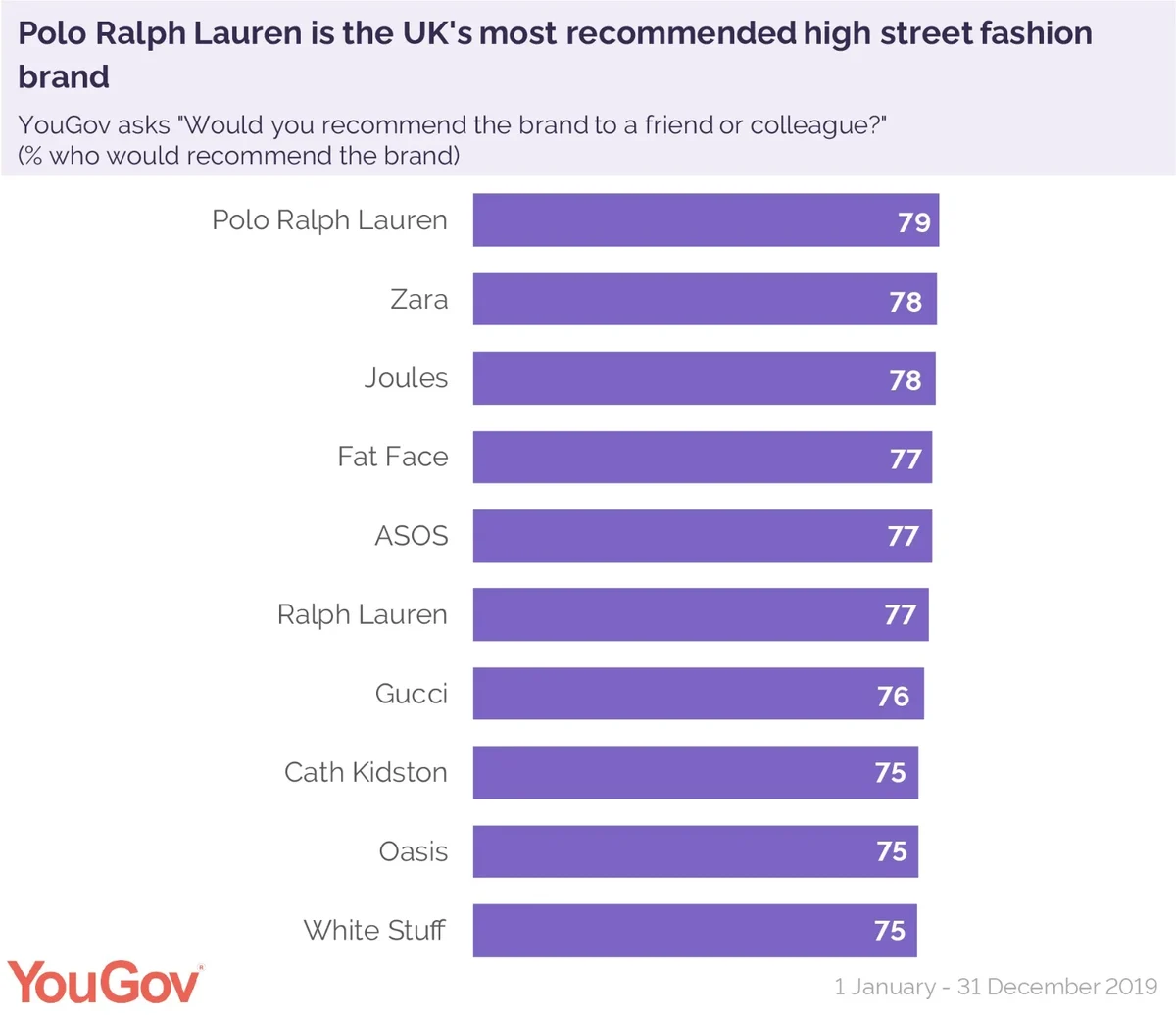 The top ten list is based on YouGov's Recommend scores, which represent the percentage of a brand's customers who would recommend it to a friend or colleague. Every brand in our Rankings has a minimum sample of 100 and has been tracked for at least 12 months, with all scores being rounded to a single decimal place.
The Rankings feature a broad range of retailers: from those operating at the upper end of the market to those that emphasise low cost fast fashion. Fat Face and ASOS take fourth and fifth place, both scoring 77%, and are closely followed by Ralph Lauren's luxury offering in sixth (76%) and Gucci in seventh place (76%).
The final three brands on the list are tightly packed, with Cath Kidston (eighth), Oasis (ninth) and White Stuff (tenth) all scoring 75%.
Learn more about YouGov Recommend+
Image: Getty