Vivienne Westwood, Tom Ford, Kate Moss…Victoria Beckham? Or maybe you prefer to follow fashion statements from TV shows like Mad Men, The Hour or Downton Abbey?
Whatever your inspiration, it's safe to say that 'era style' has recently recruited some newly dedicated followers of fashion among ShoppingLab participants.
But who else did you say you look for when it comes to channelling fabulous fashion? We take a look at some of our participants' responses about who informs their daily dress sense, from TV stars to musicians to unmistakable sartorial icons

Who's your style inspiration? Do you look to designers, celebrities or TV shows to give you ideas, or is your look entirely your own? Let us know using the comment box below

It's little wonder that of the top three eras which most influence the fashion choices of last week's style-conscious visitors to ShoppingLab, the 1950s and 1960s featured first and third respectively, while the 2010s came second.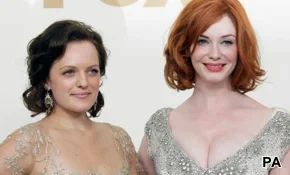 When it comes to emulating iconic wardrobes from past decades, however, participants were clear to note that those wishing to channel key figures should bear in mind whether they have the character to pull off said look, and also make sure that the cut would fit their frame and body shape.
Across the varying categories of public persona, our participants regularly called up images of the 50s and 60s as the inspiration behind their style choices ‒ it is, after all, only with the help of hindsight that a style becomes synonymous with a particular era, and it can be years before a forgotten look becomes sought after afresh.
1. Contemporary fashion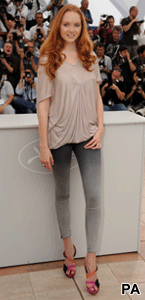 But this leads us to a question: what do those who like to keep things in the '2010s' feel were the hallmarks of contemporary fashion, which must surely still be undergoing the definition process?
The most frequently cited most-loved fashion piece among participants was the humble legging.
They were praised for their versatility, in that you can see them up and down the high street, worn with skirts, dresses, in place of trousers, or in their most recent incarnation: 'jeggings' (or jean-leggings, as worn by model Lily Cole, pictured left), and lauded as available in many colours, as well as the standard black. But why this love for the skin-tight Lycra fit?


When it comes to pinning down the contemporary look, others feel that we are still in the era of the colourful cardigan and floral print, and the nautical look was also a favourite among participants, while an overall love of boots was clear, with knee-length, ankle-length, zipped, fur-topped, leathery and be-heeled boots mentioned a-plenty.

Gossip Girl's Blake Lively, singer Demi Lovato, Cheryl Cole, Emma Watson and recent royal Kate Middleton were British favourites among those looking to the current celebrity circuit for sartorial inspiration, while men cited Radio1 DJ Greg James as a major style guide. 
2. Characters from TV and film – past and present styles
Iconic and up-and-coming figures from television and film featured high in many participants' style influences.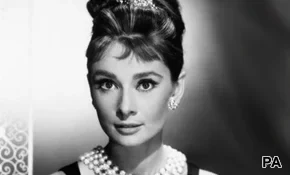 For some a veritable document on the advertising whirlwind of 1960s New York, Mad Men's aesthetic impact seems unassailable when it comes to the cultivation of image and style. It seems that the appeal of Mad Men women's clothing catalogue lies primarily in the cut, and how it celebrates the natural shape of women's bodies.
The attire of key women of the series – Betty Draper and Joan Harris (played by Elisabeth Moss and Christina Hendricks, above) in particular – has played a vital role in expressing the theme of sexual politics
While Joan's influence was also seen as 'all in the attitude', in that she "wears her curves with pride rather than hiding them", and "embraces the fuller, hourglass figure".
Betty Draper's appeal however, remarked one participant, was simply in her "patterns and the general aura of her style", and for knowing how to wear clothes that flatter her shape.
Beyond Mad Men, the classically glamorous Breakfast At Tiffany's' waif Holly Golightly (above left) featured prominently in comments.
Audrey Hepburn's trademark character is clearly seen by some as the epitome of sheer groomed perfection, "from the top of her head down to her toes".
Many comments highlighted the actress's personal clothing collection, which gained recognition as a point of influence on participants' style-awareness, for being "chic, understated, timeless and stylish - as opposed to [merely] fashionable".
But what, then, of men's fashion pin-ups in this category?
Colin Firth's saddened English professor in the beautifully-filmed A Single Man (set on one day in 1962), and styled throughout by the inimitable and highly-revered designer Tom Ford, was referenced by one style-minded participant for: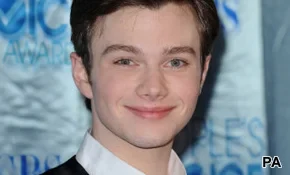 Star of cinematic phenomenon Twilight Robert Pattinson was commended similarly for his refined, "chic style, blazers and crisp shirts".
While in contrast, another participant said that Glee character Kurt Hummel's (played by Chris Colfer, right) general flamboyance and devil-may-care yet sensitive attitude had encouraged him "to show off my eccentric side in the way I dress".
3. Fashion designers and models
For those who professed to take inspiration from the catwalk, Kate Moss still seems a ubiquitous and relevant embodiment of style. But just how does Moss' approach to fashion infiltrate your own?
Evidently the model, whose career now in its fourth decade, represents the edgier side of fashion – many of her fans cited her "rock 'n' roll", "chick rock" look, admiring her ability to throw things together and seemingly without effort, which some try to recreate.
Kate Moss's personal influence is, however, perhaps more clear-cut, seeing as she quite literally styles the nation through her line for high-street stalwart Topshop.
Chanel's characteristic "timelessness" was also highlighted as a fine sartorial choice.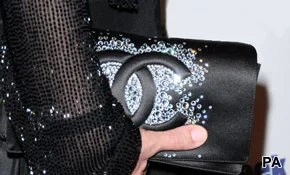 The French favourite was deemed as "very sophisticated, non-fussy, simple but chic" – again hinting at smooth lines and minimalism, but "with a hint of vintage" (to quote one Chanel enthusiast).
Veteran designer Vivienne Westwood influenced along starkly different lines.
One Westwood-lover said the designer's fearless creations had prompted her to take a "more adventurous" attitude to style
While another said she likes to pepper her wardrobe with the brand's iconic shoes and corsets.
It's been a few years since former Spice Girl-turned-designer Victoria Beckham made her catwalk debut, but ShoppingLab participants still had much to say about the mother-of-four's dressing choices.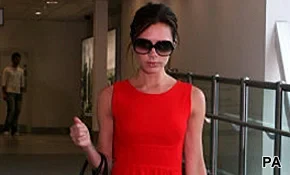 One called her "polished" and well-worthy of imitation
While another highlighted that "She always looks groomed and smart/classy," and "I like to try to emulate [that]."
Model and Transformers: Dark of the Moon actress Rosie Huntington-Whiteley was considered a reference point for those whose approach was more casual and understated.
"She's always natural", said one participant of the 24-year-old's luxurious look
While another expanded: "I love her sexy/casual style. When dressing to go out or for day-to-day casual, I channel her."
4. Musicians
Musicians have a lot to answer for as a result of their drip-down influence over popular style, and the defining influence that their style can have over any given genre.
Arguably, the nature of their profession gives them a more high-profile platform and creative freedom than most in the public sphere, and several received a nod from our style-minded participants.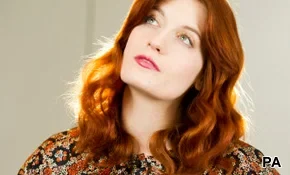 Florence Welch from Florence and the Machine is one such artist who is seen to have advanced the style scope of the pop-folk tradition. "I love her floaty, ethereal style of dressing, and I tend to go for maxi dresses or kimonos that I think Florence would wear", articulated a participant who took guidance from the flame-haired singer
Continuing in the folk vein, inspiration was also taken from Ellie Goulding, with her "wavy, hair, printed tops, high-waisted shorts and jeans"
As the embodiment of 'alternative' style, Lady Gaga takes the crown, with just one word chosen by participants to describe her stylistic effect: "randomness". A Gaga devotee also valued the effect that the star's style attitude had had on her own confidence
There was high praise in the ranks too for 18-year-old X Factor offshoot and 'swaggering' newcomer Cher Lloyd


Among the men, there was a shared love for a well-cut, top-dollar suit.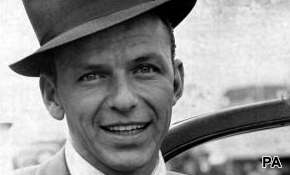 One participant was so inspired by Eric Clapton's navy-blue Armani suit that they made their own similar purchase
While talk of Frank Sinatra's suits was tinged with fond nostalgia that "women would also have dressed in a matching style".
This affectionate look back was carried through in one musician-inspired participant's reminiscence of 'mod god' Paul Weller's style contribution:

5. I want that hair!
Where some participants found style-guide perfection in looking to the overall fashion of one public figure or another, for many, it was simply all about the hair. We present our participants' favourite nominations ‒ ranked in order of difficulty to emulate. Do you agree?

Images courtesy of Press Association
Very easy to pull off:
Angelina Jolie
Fairly easy to pull off:
Ashton Kutcher ("The sweeping style across the forehead"), Gwen Stefani, Kelly Brook, Fiona Bruce ("A haircut that has a soft sharpness"), Dita Von Teese
Depends on the person:

Marilyn Monroe, Debbie Harry (Blondie), Cheryl Cole ("She has had long, red, wavy hair, which I also have"), Meg Ryan, Sookie Stackhouse (from True Blood), Don Johnson
Not very easy to pull off:
January Jones, Daisy Lowe ("Her hair is AMAZING!"), George Clooney ("Great haircut and just the right amount of beard growth"), Jessica Alba ("Loose, flowing hair")
Not at all easy to pull off:
Rita Hayworth, Elizabeth Bennett (Pride and Prejudice)



Who's your style inspiration? Do you agree with our participants' choices, or would you have nominated someone or something else entirely? Let us know using the comment box below