This month, Sainsbury's achieved the highest uplift in Ad Awareness of any brand in the UK – a +7.5 change in score.
Sainsbury's newest advert celebrates the 150th anniversary of the retailer's founding in London. The advert shows how Sainsbury's began in 1869 as a small shop which only sold necessities and how it changed throughout the years while supporting local communities, depicted through the unusual medium of a stop-motion cake.
Her Majesty the Queen also marked the celebrations with a visit to a replica of the 1869 Sainsbury's store, and a modern day equivalent.
YouGov BrandIndex data shows the brand's Ad Awareness scores (whether someone has seen or heard an advert broadcast by a company in the past two weeks) have increased by 11 percentage points since the adverts release – up from 17% on the day (11th May) to 28% by the end of the month.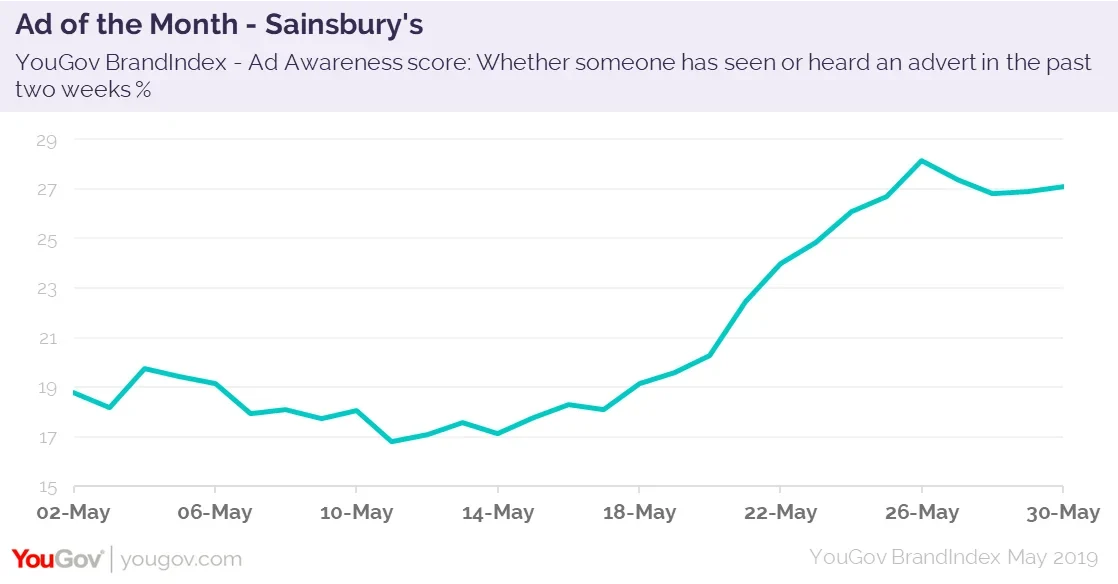 Buzz scores (a net measure of whether consumers have heard anything positive or negative about the brand in the last fortnight) have also increased, indicating that Sainsbury's commemoration of their history has been perceived positively by the public – scores grew from +1.5 to +9.5 after the advert's release. Scores among current customers and former customers also grew, with current customers seeing the highest uplift in Buzz of 12.1 points (from +7.4 to +19.5) and former customers increasing by 4 points (from -0.8 to +4.8).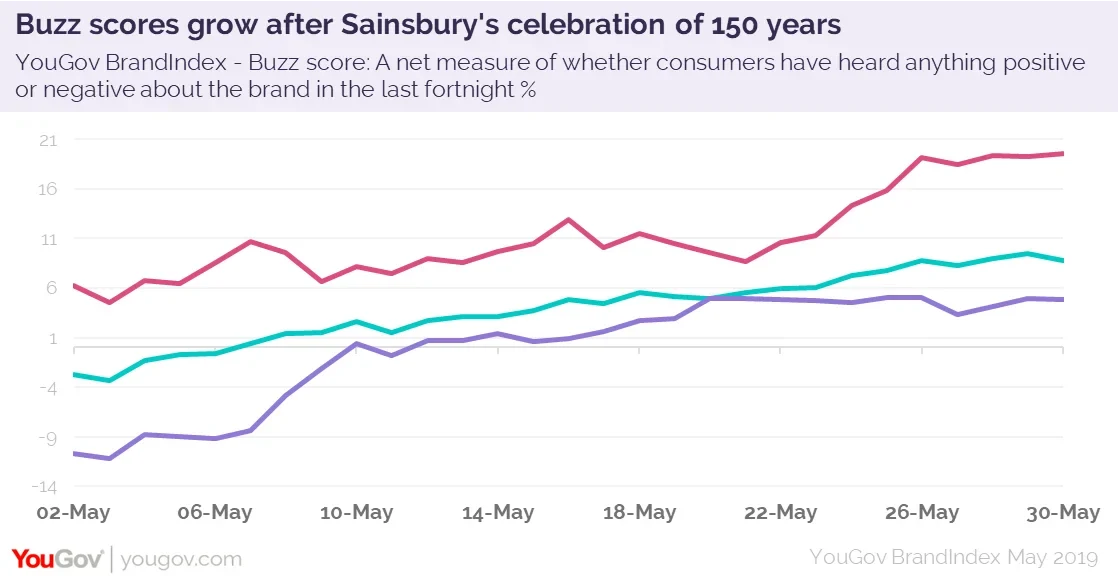 This shows that Sainsbury's celebration of its 150 year history was received well by customers as a whole, however the increase in positive news heard was largest among current customers (+12.1 points). The advert resonated with Sainsbury's current target market, and demonstrates that Sainsbury understands their audience and what would appeal to them most.