Latest YouGov Westminster voting intention figures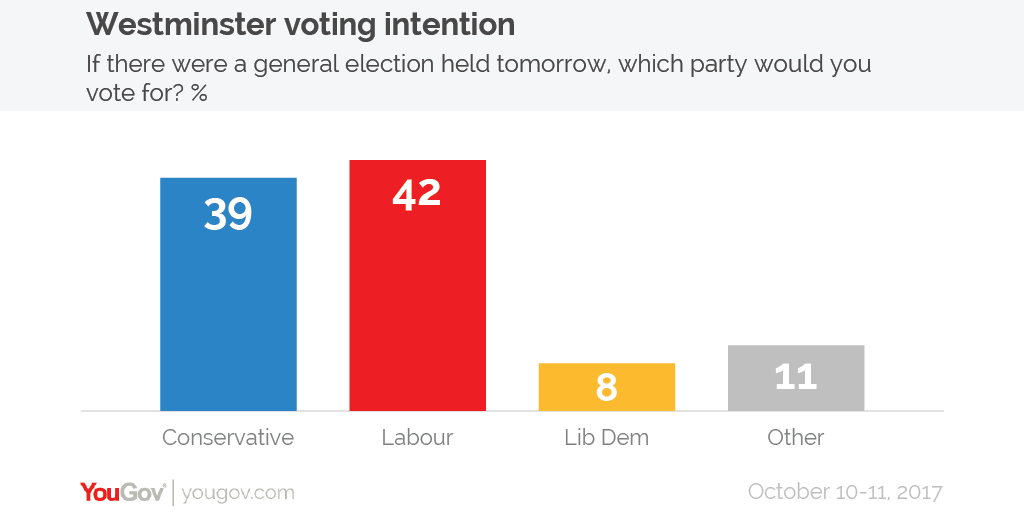 With party conference season over and normal politics, such as it is, resumed, the latest YouGov/Times voting intention survey finds the Conservatives on 39% (from 40% last week) and Labour on 42% (unchanged).
Elsewhere, Liberal Democrat voting intention stands at 8% (from 7% last week) while 11% would vote for other parties (unchanged).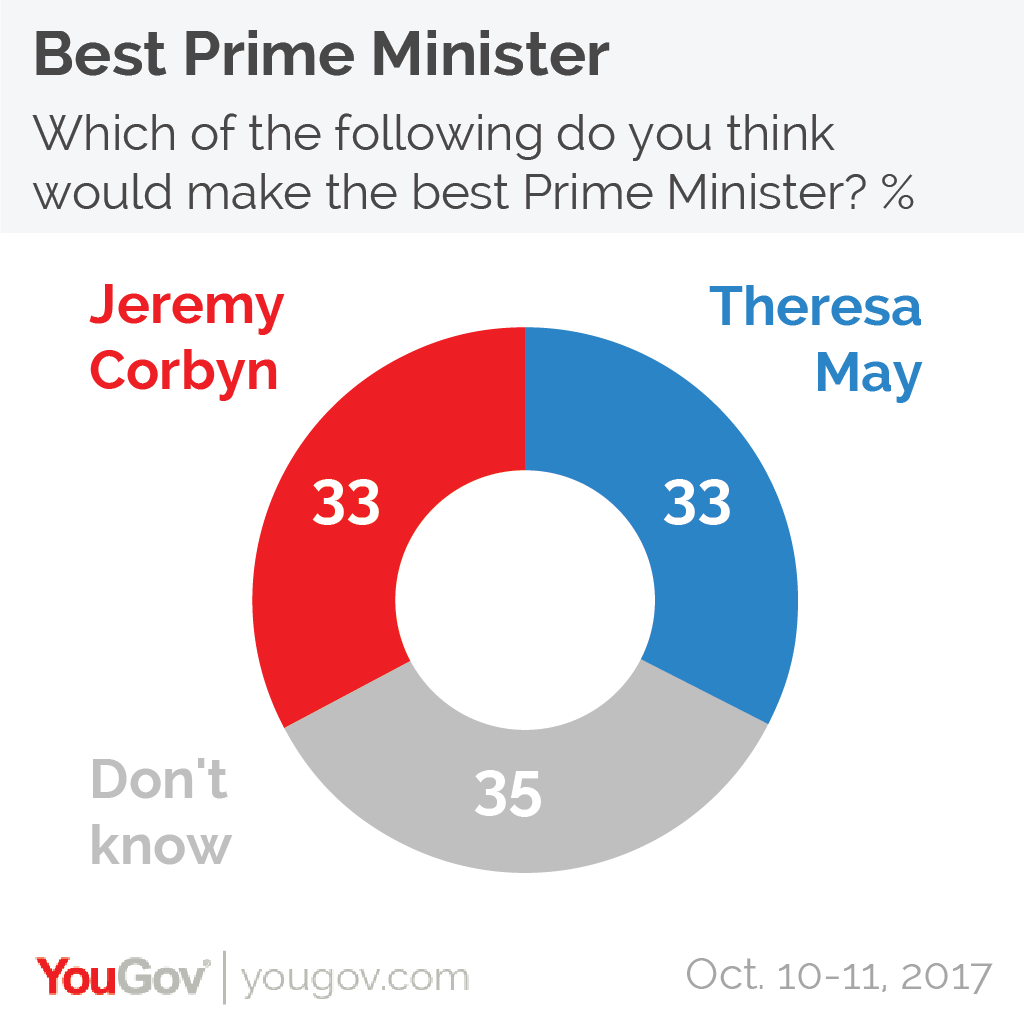 On who would make the best Prime Minister, both Theresa May and Jeremy Corbyn score 33%, putting them behind "don't know" on 35%. This is the first time since she took charge of the country that Theresa May has slipped behind don't know.
Image from Getty