Latest YouGov Westminster voting intention figures
With the Conservative party shaken by the Prime Minister's disaster-riddled speech in Manchester this week, the party faithful will doubtless be relieved to see that the PM's woes do not seem to have affected the party's standing in the polls - for now at least.
The latest YouGov/Times voting intention survey find the Conservatives on 40% (from 39% on 22-24 September, the date of our last poll) and Labour on 42% (from 43%). Both changes are well within the margin of error, so the story of the change between this poll and the previous one is very much "nothing to see here".
Elsewhere, Liberal Democrat voting intention stands at 7% (unchanged since last time) while 11% would vote for other parties (from 10%).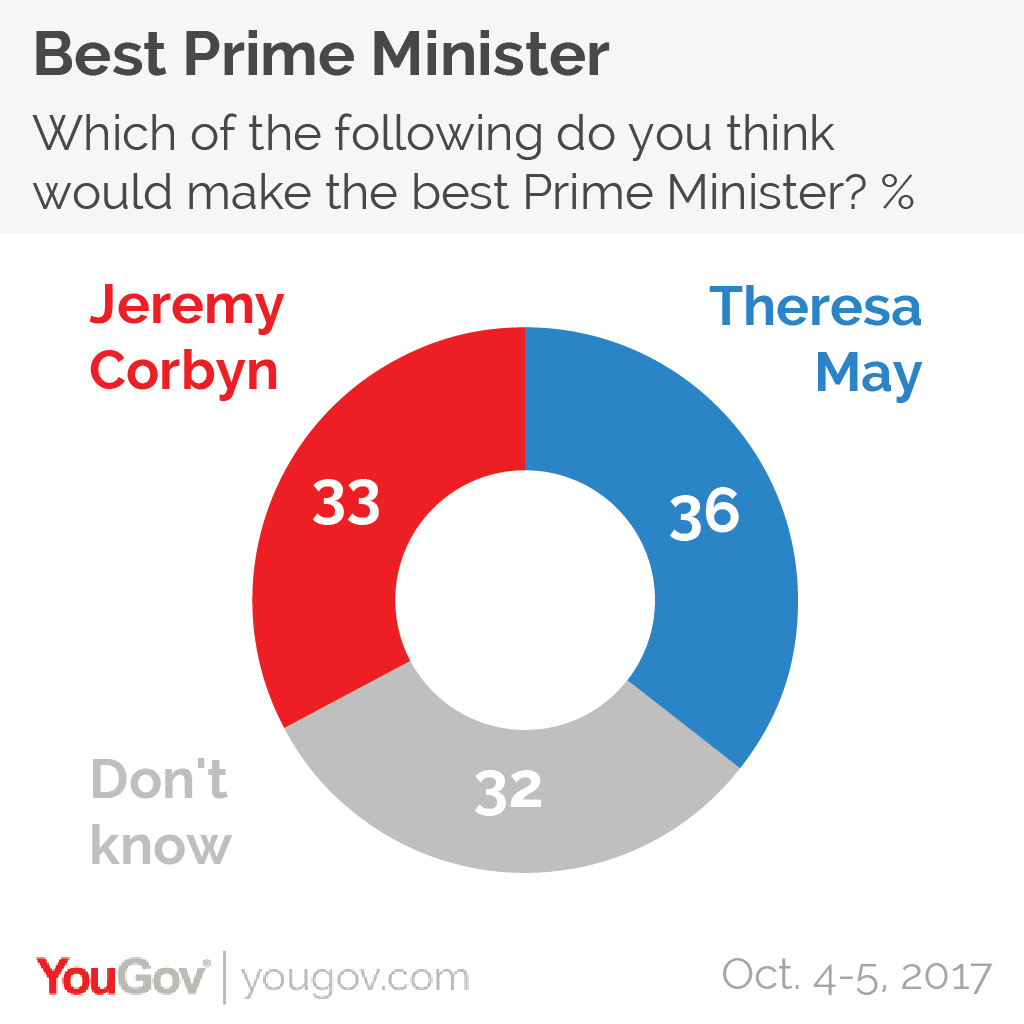 The gap between Theresa May and Jeremy Corbyn on who would make the best Prime Minister has closed since our last survey in late September, however. While still trailing the Prime Minister 36% to 33%, the Labour leader is now only three points behind his main rival, in contrast to last time when he was eight points behind (37% vs 29%).
While Theresa May may still be seen as a marginally better choice for PM than her Labour counterpart, it is clear that her image has been diminished over the last few months. For instance, only 31% believe that she is doing a good job as Prime Minister, compared to 42% at the beginning of June.
Likewise, the proportion of Britons who see her as competent has fallen from 53% to 42% over the same time period, and from 52% to 35% on trustworthiness.
Unfortunately, due to the time between surveys, it is not clear whether such a drop is more a result of recent trauma or represents a gradual decline over the past few months.
Since the last poll YouGov has updated age and gender targets to reflect the latest ONS mid-year population estimates.