The hung parliament has further dampened consumers' spirits with household finances and property prices suffering
UK consumer confidence slumped sharply after the indecisive result of the general election, falling to levels comparable to the immediate aftermath of last year's vote to leave the EU, our latest analysis with the Centre for Economics and Business Research shows.
We found that in the first eight days of June – before the results were known – the YouGov/Cebr Consumer Confidence Index stood at 109.1, around the same level it was at the month before the snap election was declared. However, in the first twelve days after the votes were counted, the Index fell to 105.2.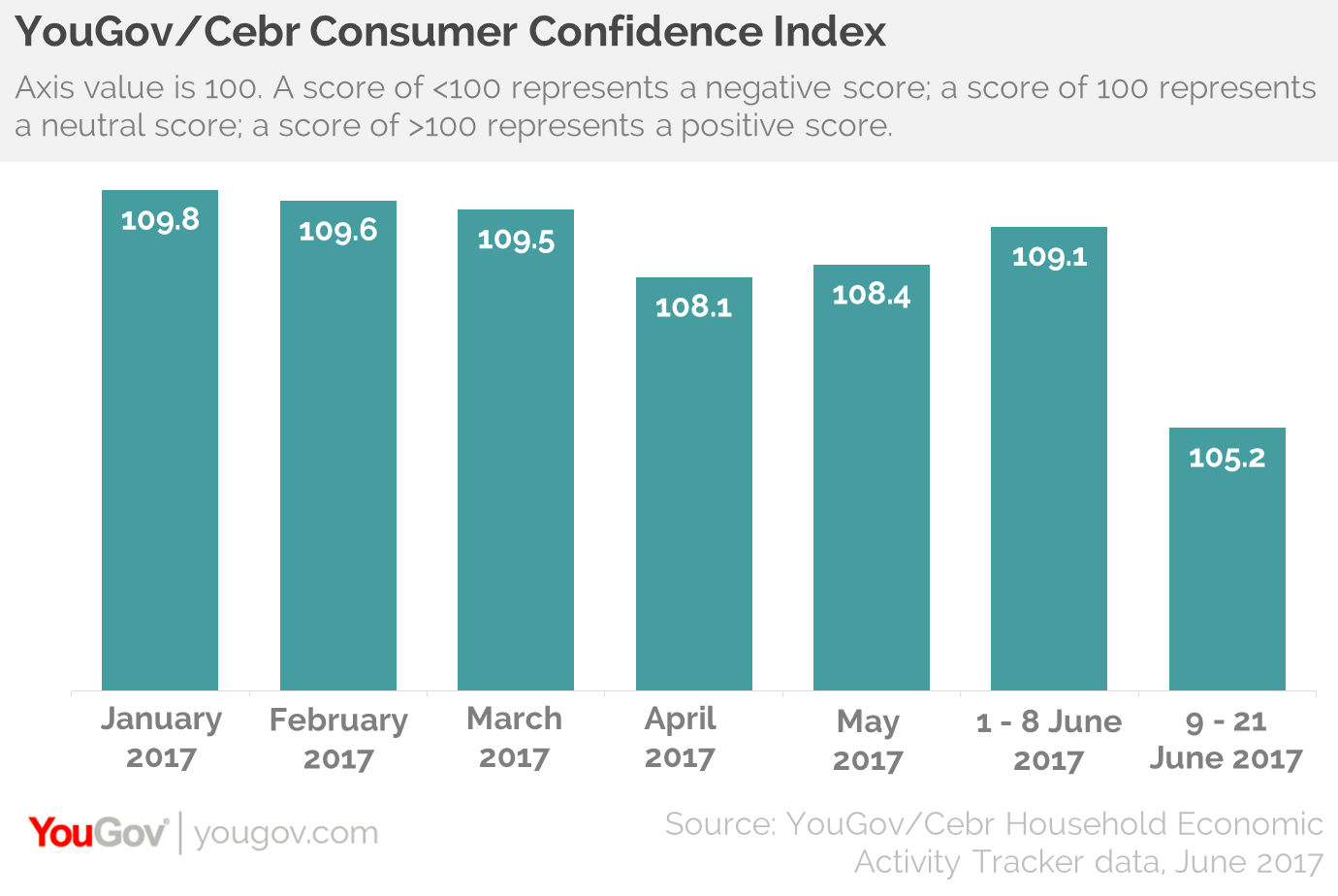 This is similar situation to the one we measured in the period around last June's referendum on EU membership when consumer confidence fell from 111.9 in the weeks before the vote to 104.3 in the days after it.
YouGov is able to look at how specific events shape consumer confidence as it collects data every day, conducting over 6,000 interviews a month. Respondents are asked about household finances, property prices, job security and business activity, both over the past 30 days and looking ahead to the next 12 months.
Consumer confidence has been generally ticking downward since last autumn but the events of the past month have placed it under greater pressure. Looking at the figures for June as a whole – combining both pre and post-election data – the Consumer Confidence Index for the month overall is at 106.9, its second-lowest level since the summer of 2013. The only time it was worse was just after last year's Brexit vote.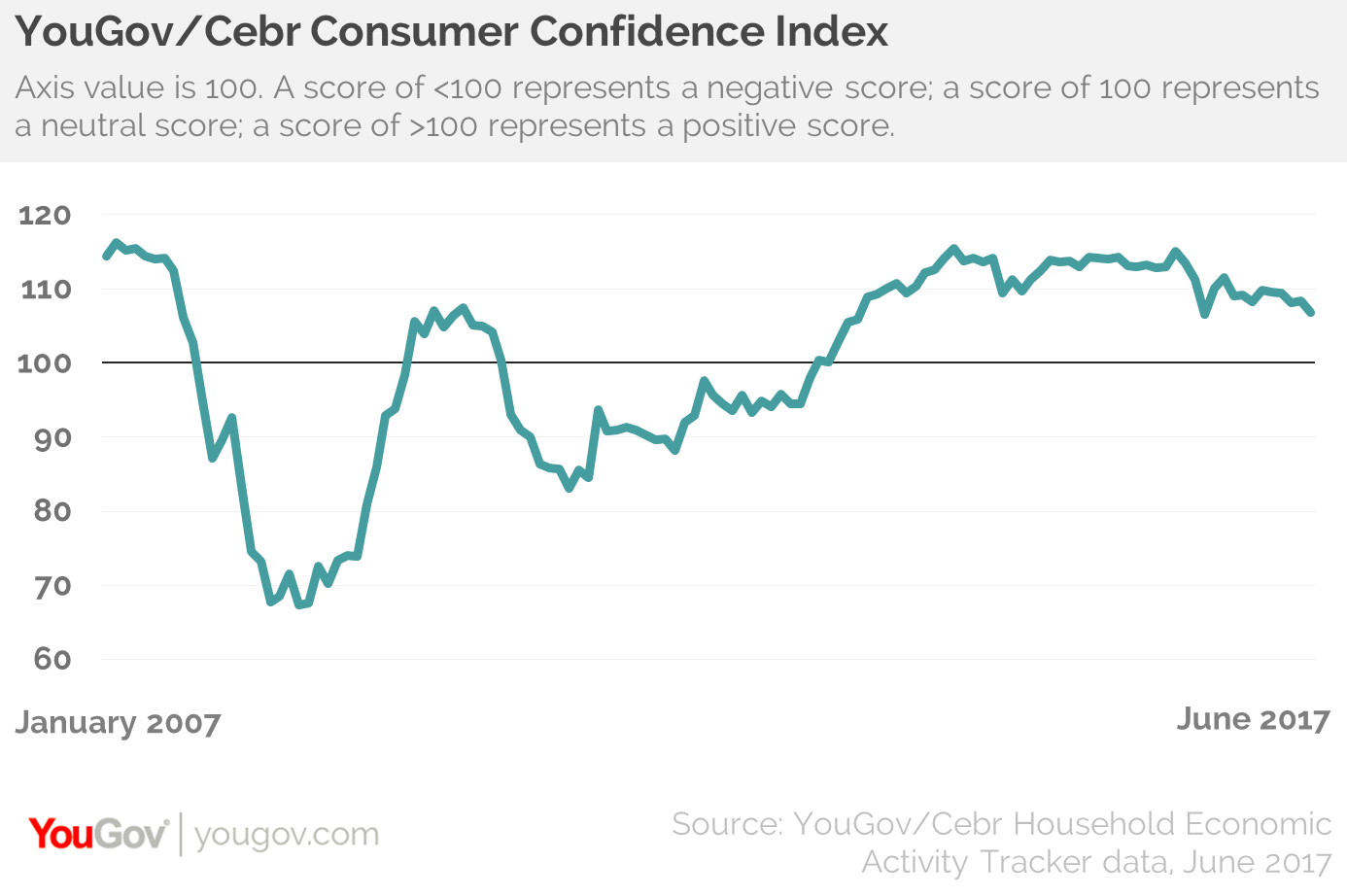 The decline in consumer confidence is driven by two specific factors. The first is a sharp decline in optimism over property prices. In the past four years, both the backward and forward house value metrics have only been lower on one occasion – straight after the EU referendum. This may be a cause for concern as rising house values have been one of the key struts propping up consumer confidence over the past few years.
The second is the continuing slow puncture of people's household financial situations. Both the forward and backward-looking measures fell in June with household finances over the past month being at its lowest level since December 2014 and the metric for the year ahead being lower than at any point since December 2013.
However, the data suggests that the job security and business activity measures, both for the last 30 days and the next 12 months, are proving relatively resilient.
Find out more about YouGov Reports
Image from PA