Legendary Liverpool manager Bill Shankly once said "Some people believe football is a matter of life and death...I can assure you it is much, much more important than that.
But new research shows that the beautiful game is not as important to football fans as the EU referendum.
YouGov surveyed football fans across Britain and asked those who were planning on supporting England or Wales at the Euros and know how they will vote on June 23, whether they would rather see the EU referendum go their way or see their country lift the European Championship trophy.
The EU referendum wins a convincing victory.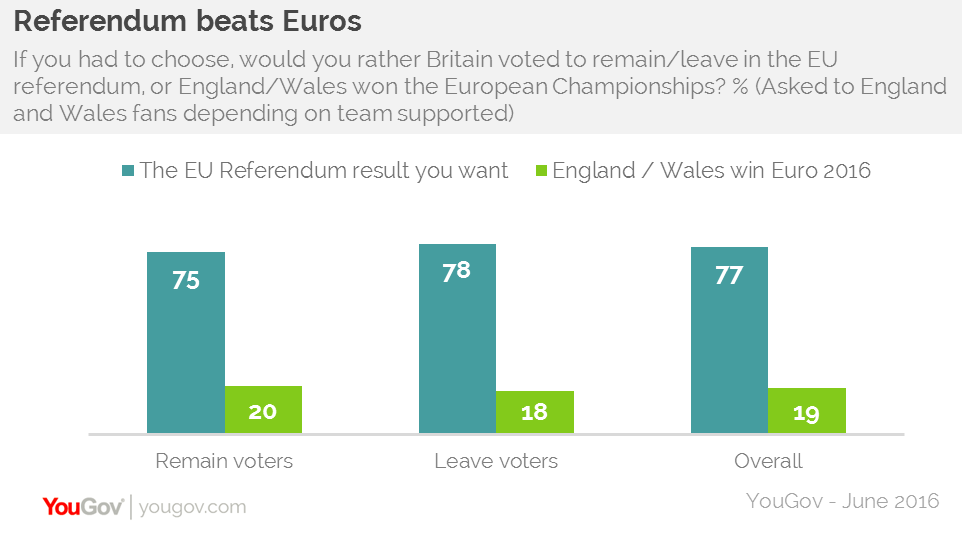 Overall, a little over three quarters (77%) of football fans in England and Wales want Britain to vote their way on June 23 while just one in five (19%) would choose glory in Paris on 10th July. The research shows there is little difference between Remain and Leave-supporting football fans when it comes to their will to win the vote. Those backing Remain break 75% to 20% in favour of the Referendum compared to 78% to 18% for the Leavers.
There are stark differences between supporters in England and Wales, however. While four in five (79%) English football fans would prefer to their side win the EU vote, in Wales, which is enjoying its first taste of tournament football since 1958, this number slumps to half (51%). Although the Wales sample is quite small, even allowing for margins of error there is a notable difference between the fans of the two countries.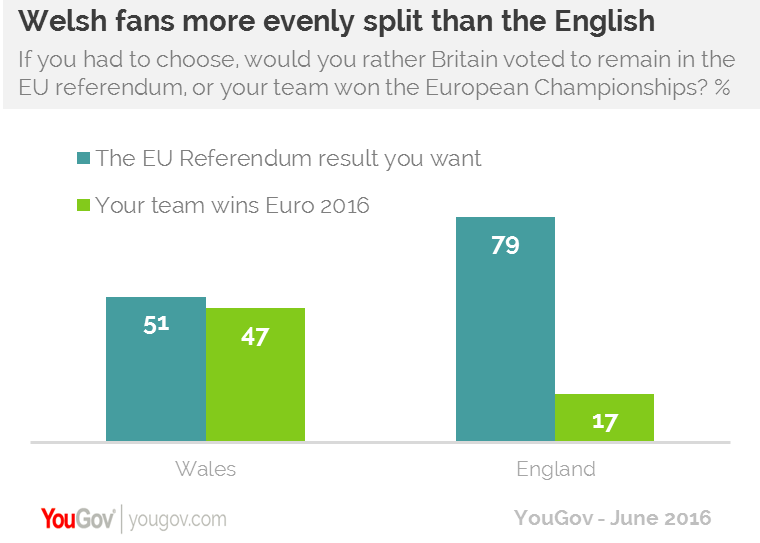 This is not the first time YouGov has looked to place football in the grand scheme of respondent's lives; back in 2013 we asked whether British football fans would rather see their team in a cup final or attend one of six life events.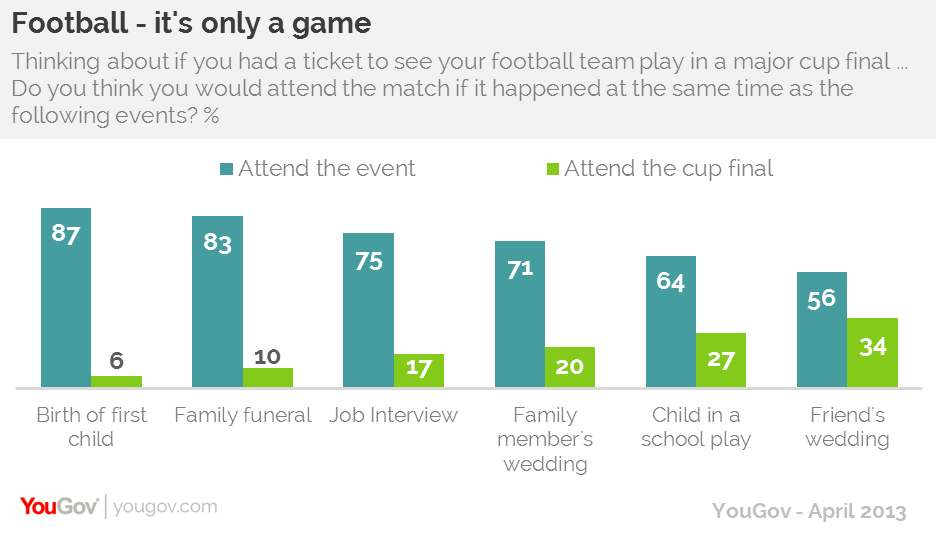 Aside from births (6%) and funerals (10%) sizeable minorities of footballs fans would skip weddings, school plays and job interviews.
While it is just a bit of fun, the research indicates that the public has an acute sense of the importance of the vote on June 23 and while a victory in Paris would be a source of great pride for England and Wales, it turns out some things really are more important than football.
Image from PA