Are the Green the third most popular party in Britain?
A recent article in The Observer was headlined "Nearly a third of voters are prepared to support Ukip". But out of context, it's hard to say whether that's an interesting or important number. So, exclusively for Red Box, YouGov asked a similar question, but for all the main contenders: "If candidates from the following parties were standing in your constituency and had a chance of winning, how likely would you be to vote for them?"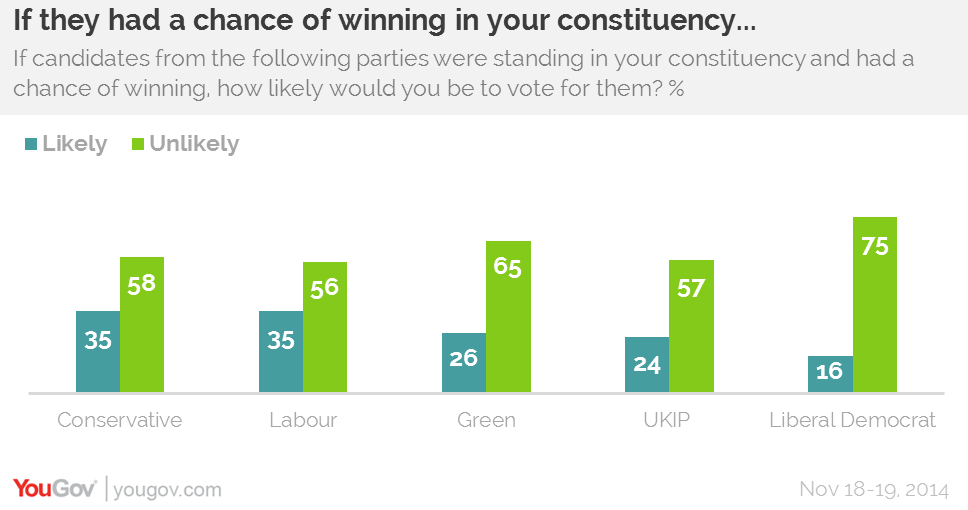 It turns out that 35 per cent are "likely" for the Conservatives, 35 per cent for Labour too, the Greens come third at 26 per cent, then Ukip at 24 per cent, and the LibDems are fifth with 16 per cent. The Ukip number is still impressive, but one realises the Greens are actually more popular, just not considered capable of winning in any one seat. Once upon a time the Lib Dems would actually have topped such a poll, and the electoral map could be painted in hopeful yellow, so the real surprise is that their number is now so low.