Upon the close of this summer's dynamic Premier League transfer window, YouGov's SportsLab invited 1,130 Premier League supporters spanning the twenty Premier League clubs to reflect on the transfer activity that took place in their team , and for their views on a whole host of other top flight football-related issues.
Below we look at the responses given by the club supporters who made their views known in SportsLab. But do their sentiments match your own?
While it seems that the Premier League supporters who took part in SportsLab were, by-and-large, very pleased with the signings that their clubs have made, we found that the incidence of Manchester United fans tended to be particularly happy with their transfer purchases.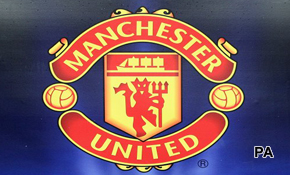 The club made some major signings over the window with a view to wresting back the Premier League crown from arch-rivals Manchester City.
It seems SportsLab's group of Man U fans were delighted with the acquisition of playmaker Robin van Persie from Arsenal, and hotshot Shinji Kagawa from Borussia Dortmund.
Those Arsenal supporters moved enough to pass comment on this summer's transfer window were, inevitably, not so impressed with van Persie's departure, however, and often noted the void left by Alexandre Song's departure. They tended to feel that the squad now lacked the depth needed for a long-term title challenge this season.
On the plus-side, many of the Arsenal fans identifying themselves in SportsLab said they approved of the key signings that Arsene Wenger has made. Some commented however that the club should have signed more players in the transfer market in order to stay competitive in the forthcoming season.
Chelsea:
Meanwhile, supporters of Chelsea, taking part in SportsLab, appeared delighted with the signings Roberto di Matteo has made. A number of these supporters said they were excited about the impact that Eden Hazard and Oscar would have on the Chelsea team, and the manner in which the Chelsea manager is building the squad around attacking players.
Fans of Manchester City making an appearance in Labs seemed content with the signing of Jack Rodwell. Nonetheless there was a rippled of disappointment in the comments that Roberto Mancini did not sign more world class players.
Supporters of Tottenham and Liverpool – at least those commenting in Labs – seemed generally pleased with their signings, yet both sets of supporters noted that more squad depth was required if serious challenges were going to be mounted this season. The Liverpool supporters taking part were very unhappy, with Andy Carroll being loaned out from the club to West Ham United.
Nonetheless, Tottenham supporters voiced discontent at the sale of players such as Luka Modric and Rafael van der Vaart, seeing these players as highly valuable. Yet a flurry of late signings offset some of the anger of Tottenham supporters. Many fans of the club though still felt that there was a lack of squad depth still, especially in midfield.
Other Premier League Clubs:
Of the other Premier League supporters, the West Bromwich Albion fans who commented in SportsLab said they were extremely pleased with their signings, with Claudio Yacob and Markus Rosenberg viewed as particularly good signings by them. Supporters of clubs such as Newcastle United and Norwich were concerned with the lack of creativity in their teams and believed that further signings should have been made to alleviate these problems. Meanwhile, supporters of clubs such as West Ham and Wigan, turning up in SportsLab to air their thoughts, were cautious about their side's chances this season.
We then asked SportsLab's Premier League supporters: How do you rate your club manager?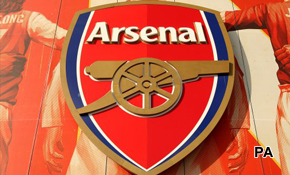 On the whole, most Premier League supporters ranked their respective managers highly. Managers such as Sir Alex Ferguson, Arsene Wenger, Roberto Di Matteo, and David Moyes ranked very highly amongst their respective fans. However fans of clubs such as Tottenham and Liverpool often voiced concerns with their club's managers.
Fans of Tottenham were worried with Andre Villas-Boas's perceived lack of experience in managing top flight clubs in the Premier League, with some fans voicing disapproval with the amount of players that Villas-Boas allowed to leave the club this summer. Other Tottenham fans believed that Villas-Boas's perceived poor performance at Chelsea was another reason why they were uneasy at his managerial appointment.
Supporters of Liverpool Football Club were generally pleased with the managerial appointment of Brendan Rodgers. However, some fans were worried about the quality of the signings made by Rodgers and a perceived lack of managerial experience, with Rodgers managing Swansea City before becoming manager of Liverpool.
Other Liverpool fans stated that Rodgers should be given an extended period of time to rebuild Liverpool and not conform to the sacking culture, that has become part and parcel of the modern game.
So what next?

With more money being spent in this Transfer window than in last year's, and a number of clubs reinforcing their squads, it remains to be seen what impact the wheeling and dealing will have on the twenty Premier League clubs and their fortunes this season.

What's your prediction? Have your say in Disqus below.