SportsLab rugby fans give their views on the England management and captaincy debates
As the fallout from England's disastrous rugby World Cup campaign continues, we asked SportsLab rugby fans for their views on whether Martin Johnson was right to resign from his role as England team manager, and who should replace him.
Most of the rugby fans who contributed answers believe that Johnson was right to go, although many within that category expressed sympathy for his position. Several said that Johnson should not have resigned, with many arguing that Rob Andrew, the Director of the Rugby Football Union, should have stepped down, either as well as or instead of Johnson.

What's your view? Was Martin Johnson the 'fall-guy' for the RFU, or was he simply not the right guy for the job? Do you have something to say about our participants' suggestions? Why not join the discussion below?

Martin Johnson: Right to go
"As a captain, Martin was a great leader of men, he inspired and was respected by his team mates, unfortunately, he trusted the current squad too much and let [them] off the leash, they went mad and let him and the country down. The RFU are in disarray; Martin is right to quit now before they do more harm to his reputation"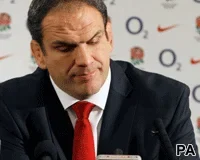 "He was not getting any support from the RFU. They named a manager for publicity purposes even though he was not fully qualified, and then left him to his own devices when they should really have been giving him support in the areas he was lacking in"
"He lacked the tactical nous of an international manager and was too afraid of being seen as the bad guy by his former team mates"
"He was too close to a "team" of overrated boorish prima donnas. While he appeared to be able to make the step up to management personally he was unable to lead his former teammates"
Martin Johnson: Wrong to resign
"He should have followed the lead of Clive Woodward who had a similar poor World Cup before going on to win. [Johnson] was driven out by the media who looked for him to fail. Rob Andrew is the person who should go, not Martin Johnson"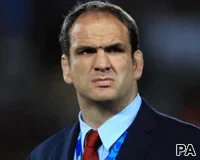 "It was too easy to quit, he should've stuck it out and grown from the situation. Mistakes make people better and he would've been a stronger manager in the long run"
"Johnson has been the sacrificial lamb; the problems at the RFU run a lot deeper than coaching"
"Thought England were starting to show real improvements in style and standard of playing under Johnson ‒ though still inconsistently. Last thing team needs is change of manager now"
Who should take his place as England team manager? 

In support of Jim Mallinder, currently Director of Rugby at Northampton Saints and previously the Head Coach of Sale Sharks, the England under-21s and the England Saxons:
"Applicable experience within International set up at Saxon and age-group level - he has guided Northampton to the top flight and developed a fine batch of England players. Also, he wants the job - this should be the overriding factor"
"He wants the job, he is clearly qualified to do it. He is English, and that is important too"
"Track record with clubs and producing top quality players. Young and in touch with the contemporary game and its demands"
Backing Sir Clive Woodward, who led England to success at the Rugby World Cup in 2003:
"He's been there, done it. His experience should be used as an interim and the next to be appointed manager should work alongside him until he understands the role. I would not mind if that was Martin Johnson! He lacked support last time!"
"Proven pedigree at the highest level. Meticulous planner and the players would have confidence in him right from the start knowing that there would be a plan that they could all follow"
In favour of Graham Henry, who was in charge of New Zealand as they ended their World Cup hoodoo earlier this year:
"New Zealand won the World Cup. Henry wants a European job"
"He has a proven track record and he has the right man-management skills"
"He guided the all blacks to the World cup final victory coming from the setbacks of losing to France in 2007"
Who should take over as captain of the England team?
SportsLab rugby fans did not come to a consensus for who should be the new England captain. From the current squad, James Haskell, Lewis Moody, Toby Flood and Tom Croft all received solid backing.
In support of Haskell: "Great player - so he can lead by example. Young - so he can provide stability to the role. In his position he is always involved - leading from the front"
Those tipping Flood: "He has the respect of the team and the ability to read a game well. At Fly-half he is in the best position to communicate his opinions to the rest of the team"
Fans championing Croft: "[There is n]o obvious candidate but you want someone who is a leader on the pitch and he doesn't take a backward step"
Despite announcing retirement from international rugby last month, Lewis Moody also featured prominently in the captaincy debate, with one fan explaining that "[h]e is the only senior player who showed any passion at the last World Cup; he has the presence on the pitch to make a difference"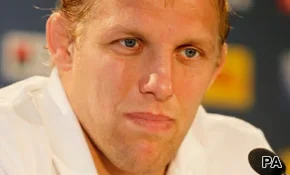 There was also some support for candidates outside the current elite squad. Promising young back Owen Farrell and Wasps flanker Tom Rees ‒ the latter of which has seen his career to date plagued by injury ‒ were both mentioned, while Chris Robshaw also received support from several fans.
One stated that Robshaw is "[a] proven leader with consistent form for his club. Young and with a level headed approach, he would improve our woeful discipline."
Danny Cipriani joins Farrell at the top of the list of players who SportsLab participating rugby fans feel should make the next England elite squad. Gloucester winger Charlie Sharples is another face who some hope to see next time around.
With rumours circulating that several management candidates are reluctant to take the role because of the set-up at the RFU, and with many SportsLab fans highlighting the lack of obvious leadership candidates within the current squad for the vacant captaincy position, the views of the fans we spoke suggest that the RFU may have some difficult decisions to make in the coming months.

What's your view? Was Martin Johnson the 'fall-guy' for the RFU, or was he simply not the right guy for the job? Do you have something to say about our participants' suggestions? Why not join the discussion below?