One in six Brits say they've "stalked" someone on social media – that is to say, researched someone surreptitiously online
It's tempting to use social media platforms to take a sneak peek at the personal life of a colleague, an ex-partner, or even to vet future housemates. But how many Brits say admit that they've 'stalked' someone on social media?
Overall, one in six (17%) of Britons agree that they have been known to 'stalk' through social media, while 78% say they have not.

Who are these curious 17%? YouGov Profiles reveals that younger women are the most likely to be using social media to check out others – with the plurality (the largest group, but one that is not a majority) of social media 'stalkers' (21% of overall stalkers) being women aged from 25 to 34.
If we include the younger age bracket as well, 39% of 'stalkers' are women aged 18 to 34, compared to 25% who are men of the same age.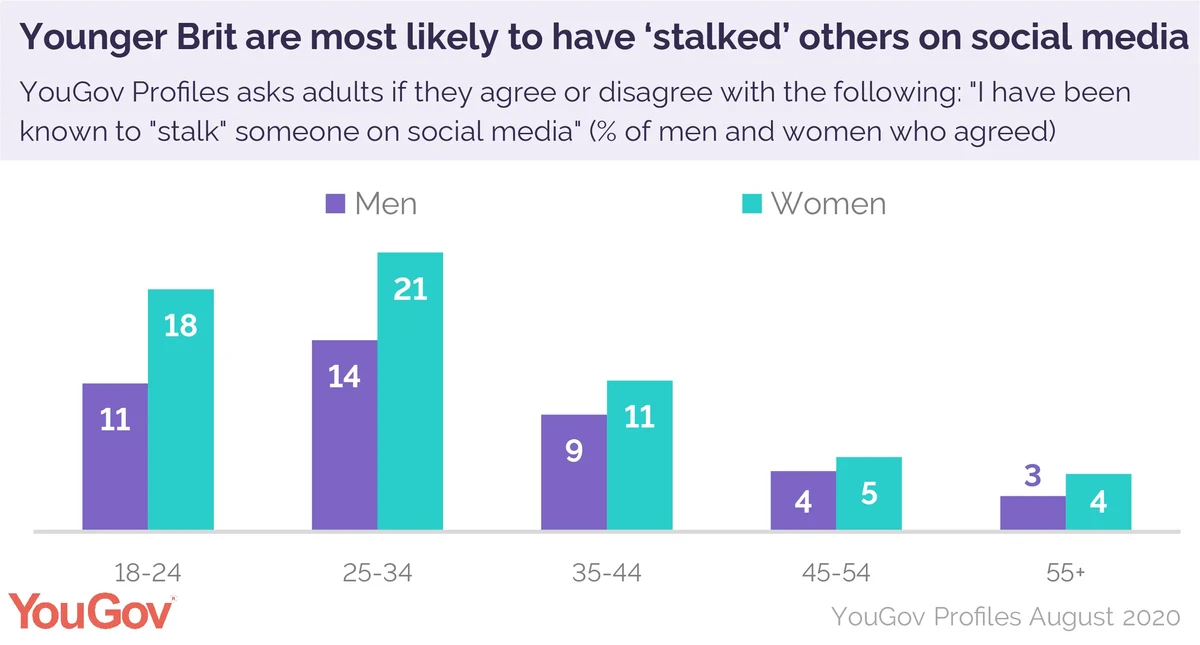 Older Brits are not completely innocent of the habit, however, with 17% of social medial 'stalkers' being over 45.
Does all that social media 'stalking' change the way these brits think about relationships? YouGov Profiles shows that 39% of male 'stalkers' and 30% of female 'stalkers' are single, compared to the 27% and 19% respective averages.
YouGov Profiles shows that these social media 'stalkers' are more likely to have pessimistic views about relationships when compared to the general public.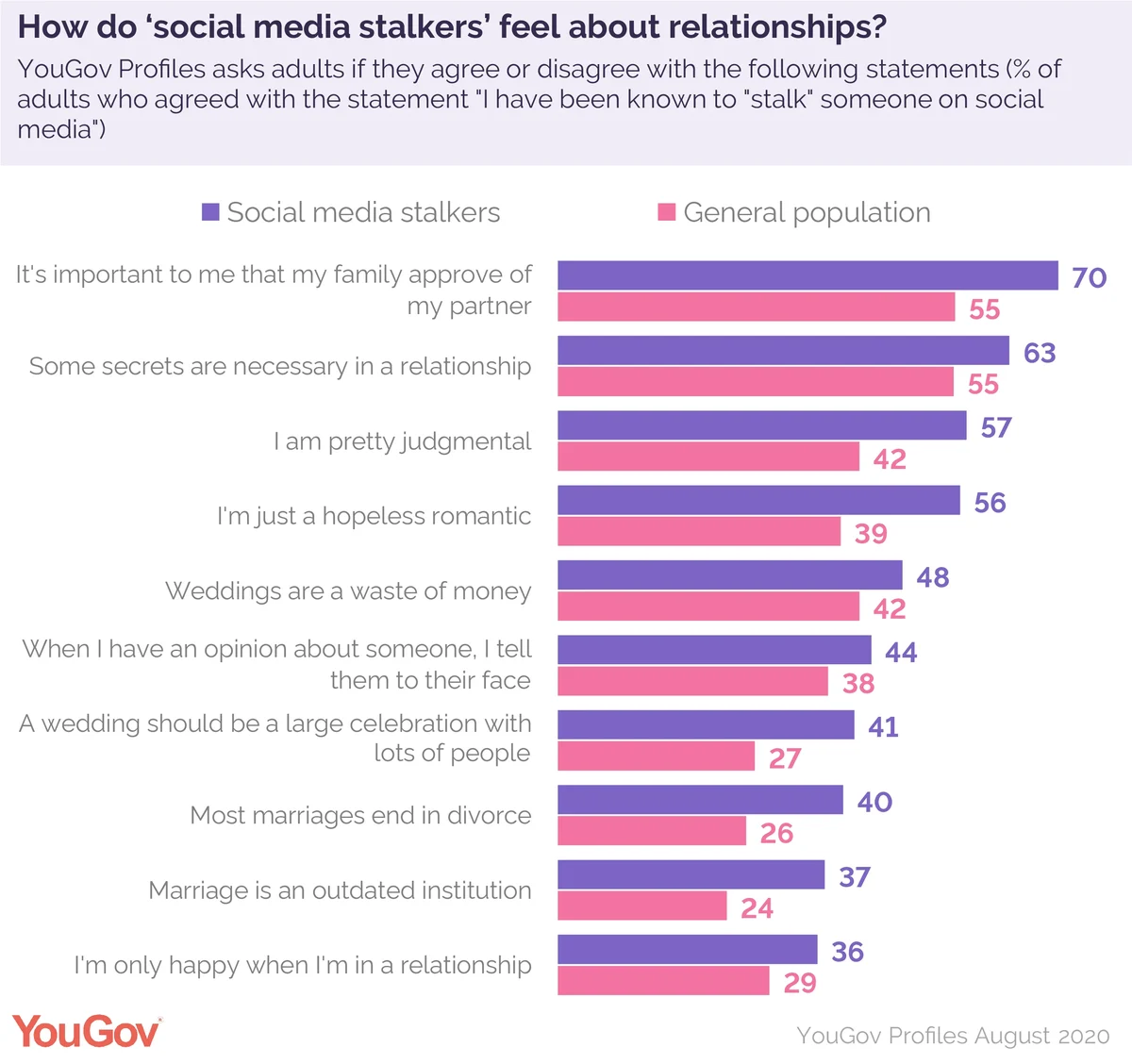 Social media 'stalkers' are more likely to describe themselves as hopeless romantics (56%) than the general population (39%). They are also more likely to see marriage in negative way, for example 37% see marriage as an outdated institution, compared to 24% of the general population.
Despite this they are more likely to say they can only be happy in a relationship (36% v 29%), and say that it's important to them that their family approves of their partner (70% vs 50%).