The majority of teachers support today's strike action – but the public tend to oppose it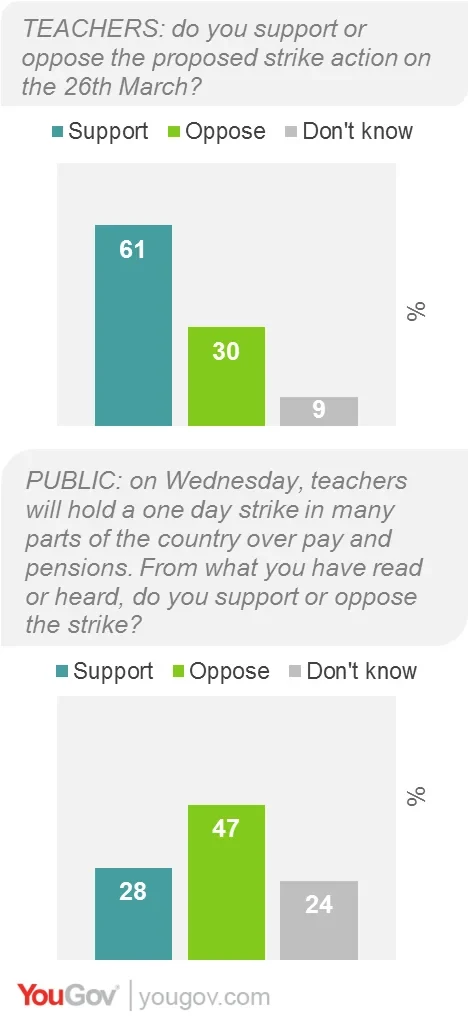 Teachers up and down the country strike today over the introduction of performance related pay and an increase in pension contributions. It is the third national teacher's strike since 2011 and although the National Union of Teachers will not be joined by the NASUWT – the other big teaching union – it could be the biggest for three years.
A new YouGov poll finds that teachers support the strike action by 61-30%.
The public, on the other hand, tend to oppose it by 47-28%.
The proposed performance-related pay structure is opposed by 73% of teachers and supported by 21%.
While the government say the industrial action will hold back children's education, only 17% of teachers say that children missing one or two days from school due to strike action does so significantly. 77% say it does not.
The performance-related pay system gives salary increases only to teachers who raise pupil's results and impose high standards of discipline. Unions also oppose a new rule giving headteachers more freedom to observe teachers in classrooms.
Image: Getty