The British public see this year's budget as the fairest since 2010 – and nine of its policies are supported by a majority
The penultimate budget of this parliament has won broad approval from the press, and Labour's biggest criticism focused more on what wasn't in it than what was – indeed, Ed Balls agreed with much of it.
Polling conducted shortly after the budget finds that this year's offering is seen as the fairest since 2010.
George Osborne's first budget, in June 2010, was seen as fair by 50-27%, however those figures dropped in 2011 (44-31%) and sunk further in 2012 (32-48%), the year of the 'omnishambles budget' in which the top rate of tax was cut and the so-called 'pasty tax' was announced. Perception of the budget's fairness improved slightly last year, with people seeing it as fair by 39-31%, but this year's budget has the best fairness rating since 2010: 47% say it is fair, 26% say it is unfair.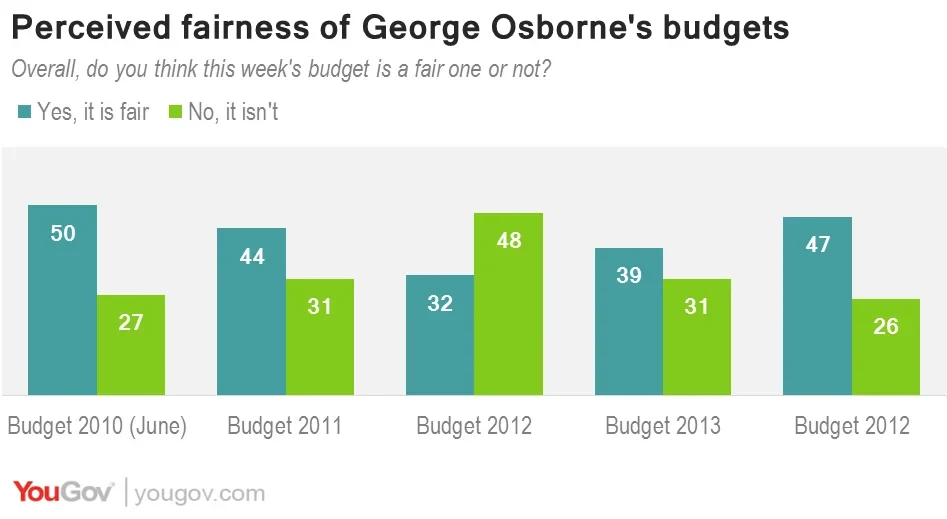 Policies
On the specifics of the budget, nine of the measures included in YouGov's survey receive majority support, while increasing the personal tax allowance, extending tax-free ISAs and raising tax on cigarettes are all supported by at least 70% of the public.
The only policy tested that is more opposed than supported is halving the tax on bingo (31% support, 38% oppose and 31% don't know).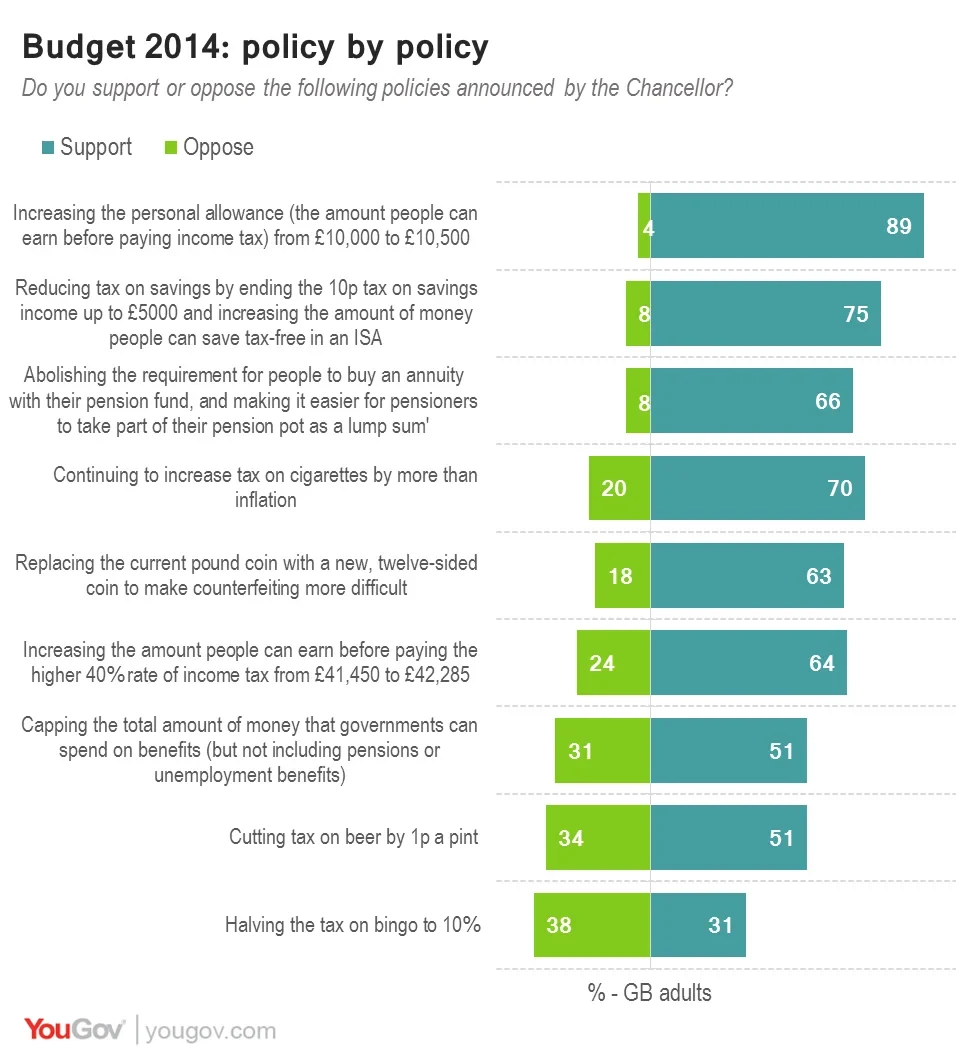 The standout policies have cross party appeal. 90% of Labour voters support raising the point at which the 40% tax rate comes into effect; 52% favour increasing the personal tax allowance to £1,500; 66% agree with increasing the amount of money people can save tax-free in an ISA; and 54% support making it easier for pensioners to take part of their pension as a lump sum.
The only policy opposed by the majority of Labour voters (51%) is the cap on the welfare bill, which Labour have actually agreed to support.
Image: Getty