The majority say a one-year tax cut for firms who raise the wages of low-paid employees is a good idea
Ed Miliband announced on Sunday that if Labour are elected in 2015 they will offer a 12-month tax break for firms who agree to pay the "living wage", an informal estimate of the amount needed to cover basic living costs – currently £8.55 in London and £7.45 elsewhere. The living wage is higher than the national minimum wage, £6.31 for adults, which estimates what the labour market can afford to pay workers.
59% of British adults say it is a good idea to offer a one year tax cut to companies in exchange for giving a pay rise to employees currently receiving less than the living wage. 22% say it is a bad idea and 20% don't know.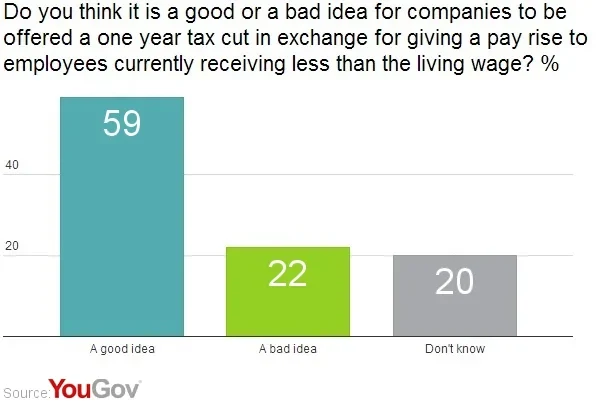 Supporters of all the main political parties tend to think the living wage tax break is a good idea. Only Conservative voters do so by less than a majority (45% to 34% who say it is a bad idea).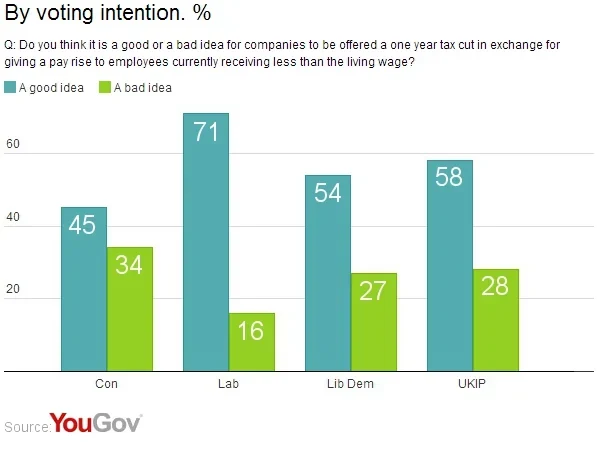 Critics have questioned how the Exchequer would afford the tax cut, while the director-general of the CBI said poorer businesses could not pay the living wage even after tax exemptions. Labour however say the plan would be cost-neutral, as higher pay makes tax credits go down and tax revenues increase.
The living wage is set to rise to £7.65 outside London, and to £8.80 in the capital.
Image: Getty