49% of voters oppose today's teachers' strike – but there are stark divides along party lines
Teachers are striking in London, the North East, South East and South West today over reductions to their pensions, the introduction of tougher performance-related pay and increased workloads.
Half (49%) of British adults oppose the industrial action. 33% support the strikes and 18% are unsure.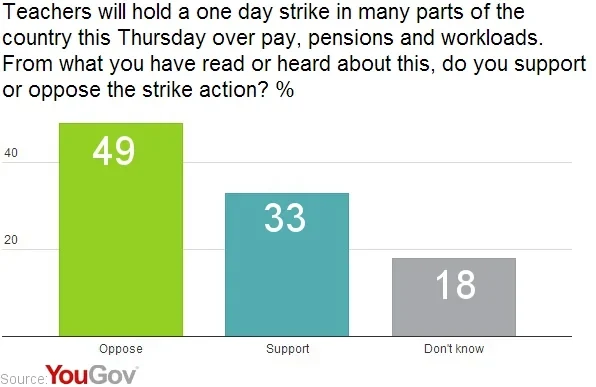 Labour have been criticised for neither supporting nor opposing the strike, organised by the National Union of Teachers and the NASUWT.
Their voters support strike action by 57%-27% however.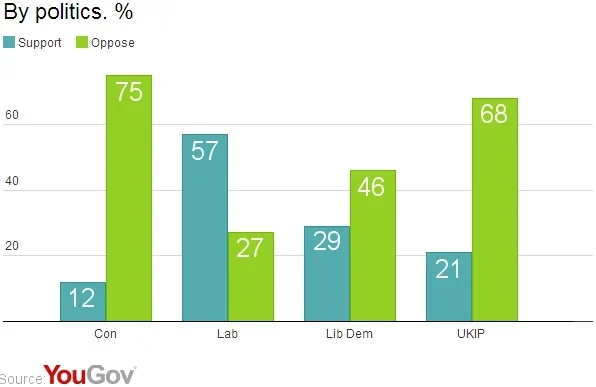 Supporters of the other three main parties are all in opposition.
Strikes were also held in the East of England, the Midlands, Yorkshire and the Humber earlier this month, affecting 49 schools. Education Secretary Michael Gove called participants "the enemies of promise".
The general Secretary of the NUT said: "With pay, pensions and working conditions being systematically attacked and an education secretary who refuses to listen or negotiate teachers now have no other choice."