Ryanair, the discount airline consumers love to hate, is preparing to launch a new customer focus strategy ahead of its annual shareholder meeting on Friday. The customer service push, which will include a more user-friendly website and cooperation with travel agents, is being hailed as a "cultural revolution" for a company that has long prioritised low costs over passenger perks.
But how hard will it be for Ryanair to get consumers to view it more positively?
Using BrandIndex, YouGov's consumer perception tool, we can measure the brand's performance in Europe's three largest markets: Germany, the UK and France.
Looking at Ryanair's overall Index scores (a composite of six key measures of brand health) we see that the brand has the most work to do in Britain, with an Index score of -41. It is much better off in Germany (-13.9) and France (-7.5), but in all three markets it is not a case of where Ryanair is most liked, but rather where it is least disliked.
To put these scores into context, Ryanair's main competitor, easyJet, bests it by 40 points in the UK, 12 points in Germany and 11 points in France.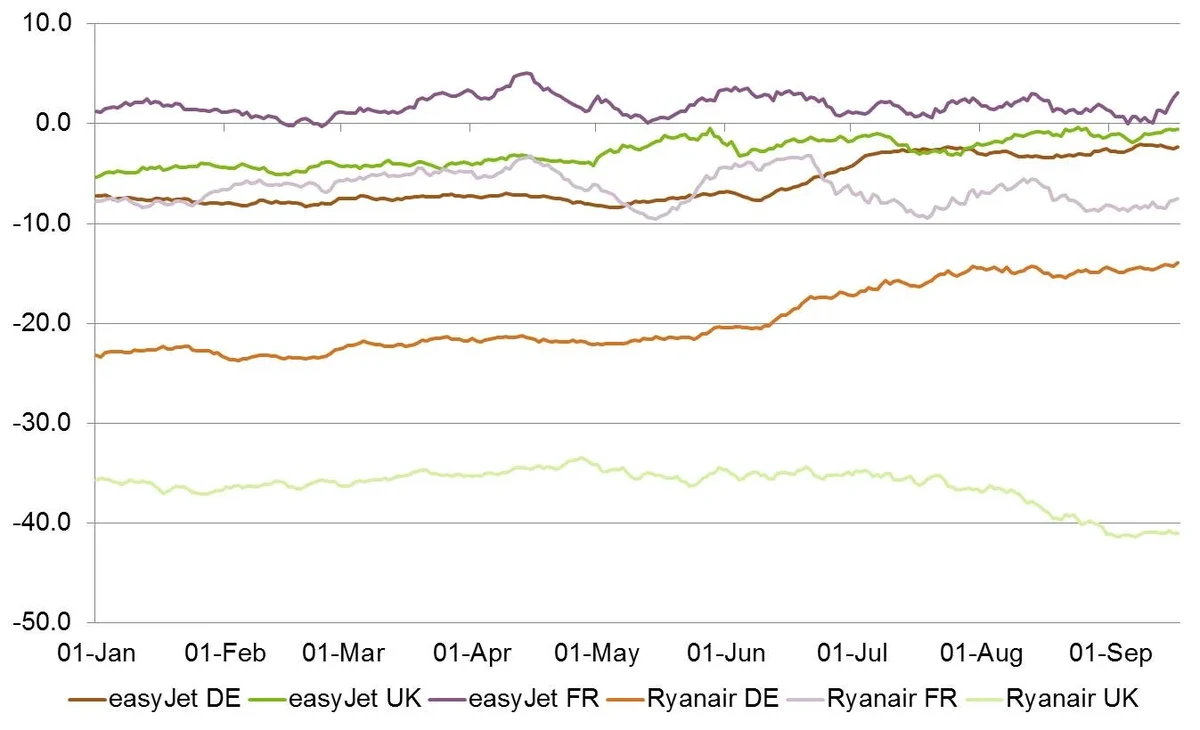 But when we look at the Consideration metric, which asks consumers which brands they are considering purchasing, it is a far sunnier picture for Ryanair. Brits are most likely to say they're thinking of flying Ryanair, with a score of 12.9, followed by Germany (7.4) and France (4.4). Also, while easyJet in Britain currently dominates for purchase consideration, on the continent it is a very competitive field between the two airlines. Also, this week Ryanair announced a 10-year deal with the UK's Stansted Airport that will see its traffic at Stansted rise by over 50%, from 13.2 million passengers to over 20 million each year.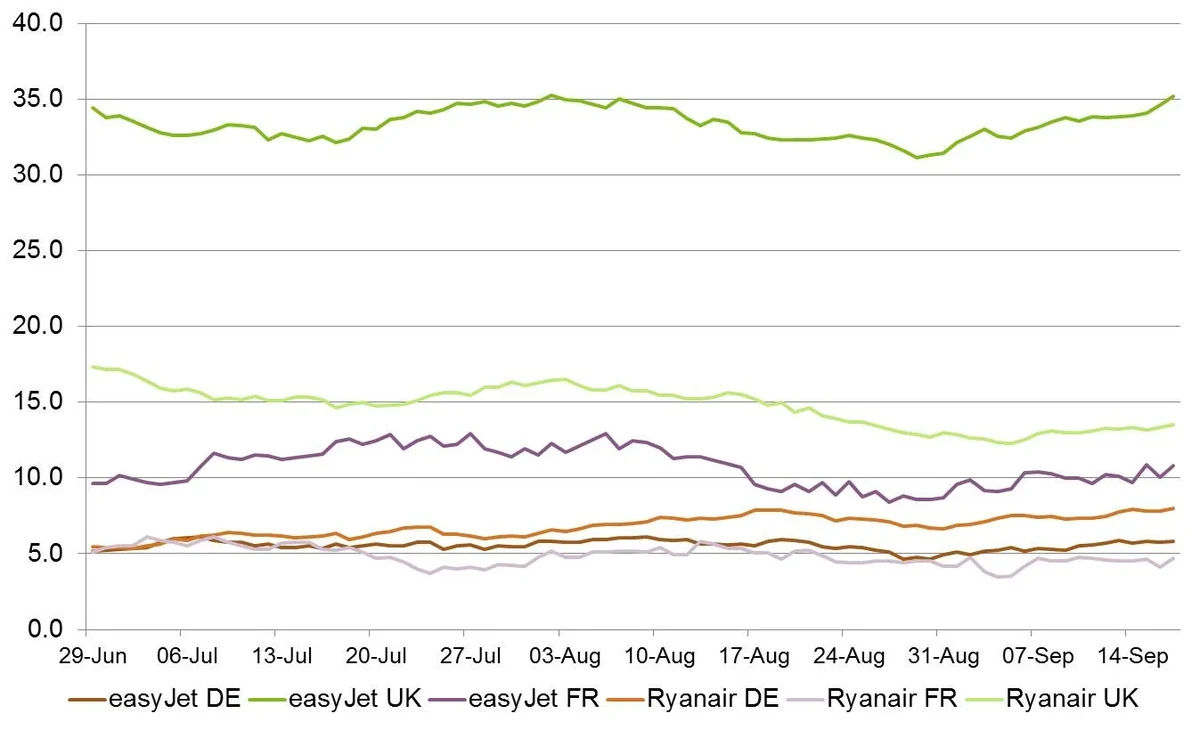 The discrepancy between Ryanair's consumer perception scores and its robust consideration ratings is not a difficult riddle to solve: potential passengers are thinking about flying Ryanair because it's cheap, and they're willing to endure less than spectacular customer service for such low prices. However, with such a dramatic ramping-up of operations in the UK and a greater focus on quality in all markets, Europe's second biggest airline (after Lufthansa) could be set to take things to the next level.