For the first time in two years, Unilever has launched a television campaign for its brand, Marmite. The advert was first aired on 5 August, with its objective to remind and encourage people to start using their Marmite jars again, hence ending neglect towards the brand/product.
The advert mimics animal-rescue documentaries, whereby welfare officers visit people's homes to 'save' their Marmite jars from neglect. In line with Marmite's overall brand image, there has been a series of mixed reactions from viewers towards the advert.
The phrase that brings the advert to an end, 'Love it. Hate it. Just don't forget it.' certainly encompasses the overall image of the brand as well as reactions to the advert itself, both of which are undoubtedly, Marmite.
Since the launch of the advert, Marmite's Ad Awareness has seen a significant increase, with the brand experiencing a 4% rise from pre-launch to post-launch, from the 13th July to the 13th August.
Advertising Awareness for Marmite: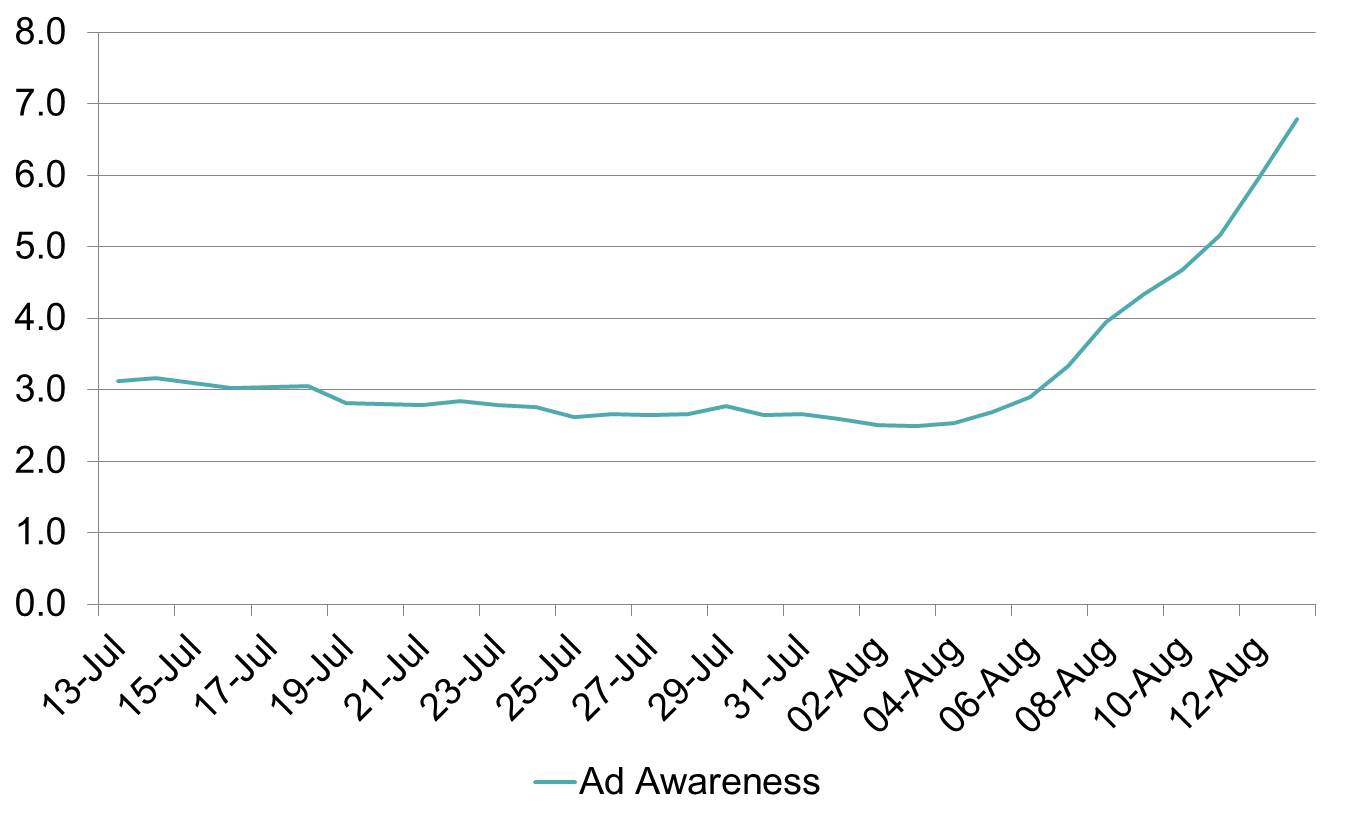 While Marmite's Ad Awareness has seen a strong uplift, this has not yet translated into consumers' purchase behaviour towards the brand. Marmite's Purchase Intent scores (which measures the number of consumers who, when next in market to purchase, would be most likely to purchase the brand) have seen a significant decline over the past month.
Purchase Intent for Marmite: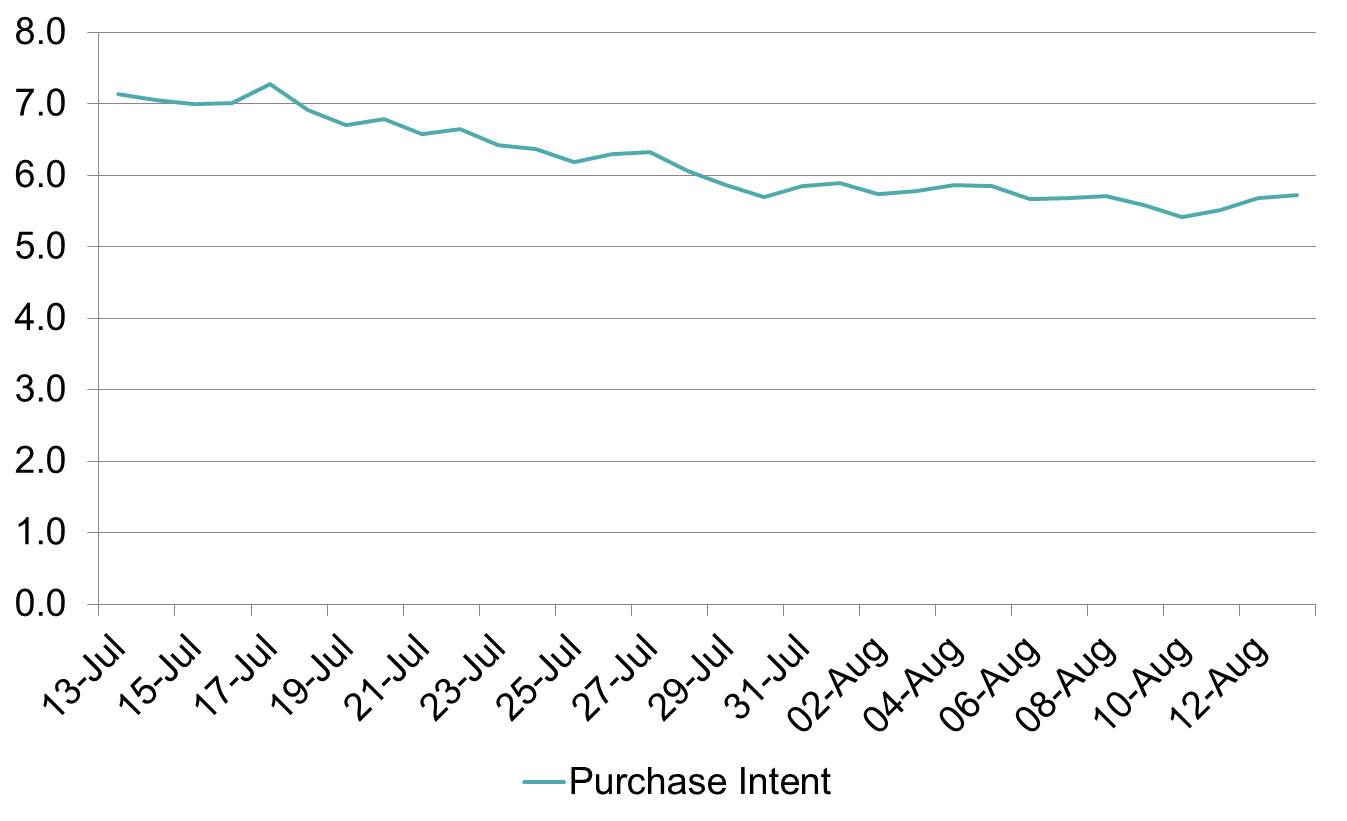 With Marmite's campaign running until September 2013, it will be interesting to measure the impact that the new ad campaign has on BrandIndex's other brand health measures over the coming weeks.