Over 70,000 cyclists hit London's roads this weekend, taking part in the Prudential RideLondon cycling festival.
The event, which was developed by the Mayor of London and his agencies, saw riders take part in a variety of races ranging from an eight mile loop around London's streets to a 100 mile race through the Surrey countryside.
It is hoped that the event, which will take place annually, will form a lasting legacy of London 2012.
Using YouGov's social media analysis tool, SoMA, we can measure the uplift achieved for Prudential plc, the financial services firm that was the event's Official Title Sponsor.
On 1 August we can see that just 3% of UK Twitter users were exposed to a mention of Prudential. The number of UK users that heard about the financial services firm then rose to 5.6% on 2 August (the day before the event), before reaching 4.8% on 3 August and 8.7% on 4 August.
On Facebook, Prudential plc, also achieved a similar increase in reach. On 2 August just 0.55% of UK Facebook users were exposed to the brand, which rose to 1.42% on 3 August and 1.39% on 4 August.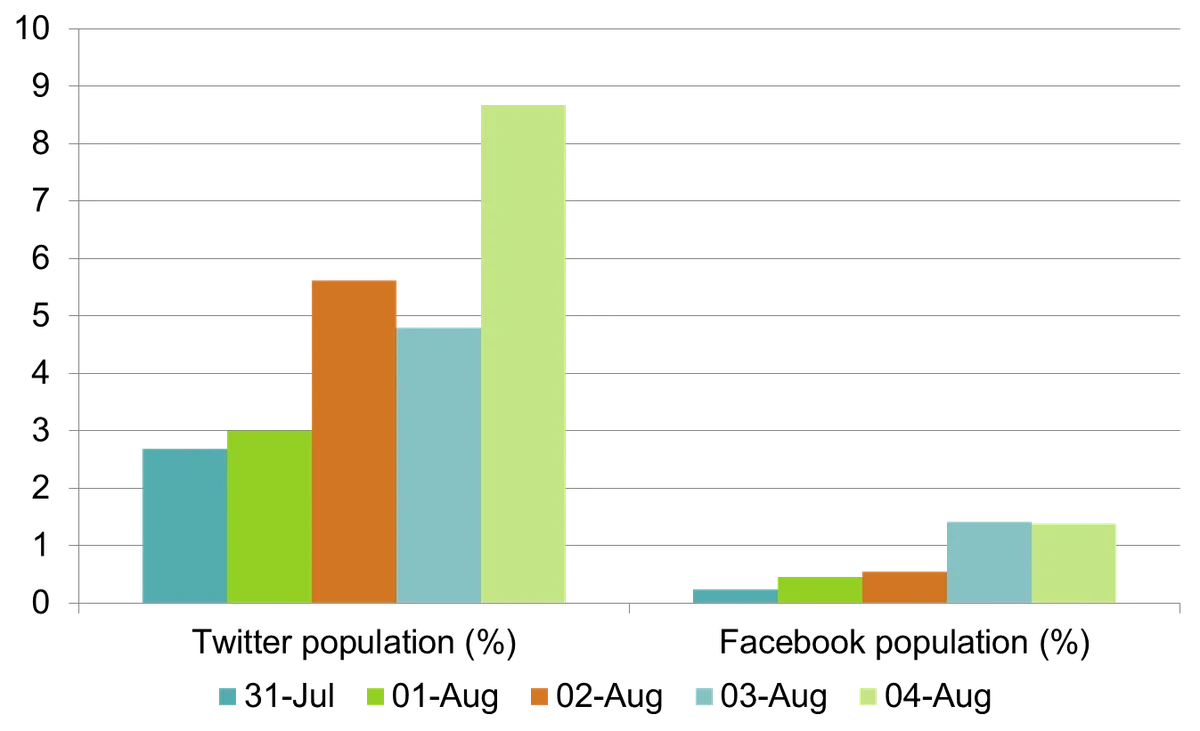 SoMA is also able to offer insight into exactly what demographic groups were exposed to a mention of Prudential plc over the course of the event (3-4 August).
For example on Twitter an equal number of males and females were exposed to Prudential plc, while 20% were from London, 20% were aged 55+ and 22% earn £55k+.
On Facebook, the demographic groups that heard about Prudential plc altered slightly. For example 69% were male, 29% were aged 55+ while36% earn £55k+.
While it is clear that Prudential plc increased its social media coverage over the course of the weekend, we will be following the brand in the coming days to measure how consumer perception has shifted, if at all, following its sponsorship of the inaugural RideLondon event.
'Photo courtesy of Getty Images'