YouGov CEO, Stephan Shakespeare, analyses social media activity for Andy Murray and his kit sponser, Adidas, following his win at Wimbledon.

Andy Murray's victory in the men's singles title at Wimbledon has had many speculating how much impact it will have on his earnings and brand. While we will have to wait a while to find out the former, we can get an indication of his brand power by seeing how his victory played out on social media.
Using YouGov's social media analysis tool we see that on 16 June, when he won the Queen's Club Championships, Andy Murray was heard by 40% of the UK Twitter population and 8% of the Facebook population. While these figures are high, they are nothing compared to when he lifted the trophy on Centre Court. On 7 July, 85% and 76% of the UK Twitter and Facebook populations, respectively, heard about the new Wimbledon champion. The reach on Twitter is very high although not completely unheard of, but 76% is a record on Facebook. Murray eclipsed the 61% seen for Margaret Thatcher on the day she died.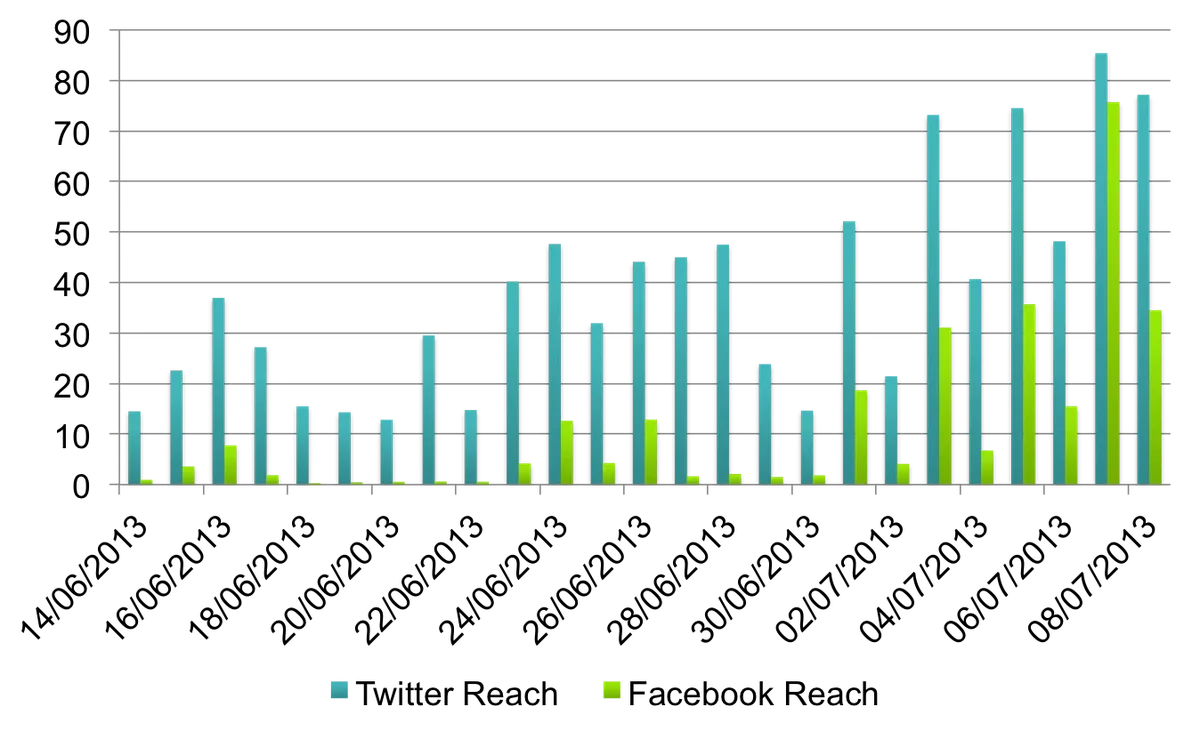 Of course, social media only creates real power for a brand – and earnings for the individual – when an ambassador promotes it effectively. It is telling that the second tweet Murray sent following his victory made mention of his kit sponsor, Adidas.
By looking at Adidas's reach on Twitter in the days leading up to the final we can see that Sunday represented the high point, in a week that saw high-profile football kit launches.
On Sunday, "Murray" was mentioned in 27% of tweets and "Wimbledon" in 24%.
Fred Perry had to wait to become a brand after his playing days as a result of his clothing range. Judging by how well Murray is harnessing social media, it seems he is already a powerful brand and a powerful asset for his sponsors.