YouGov CEO Stephan Shakespeare analyses Starbucks' recent announcement it would start paying corporation tax, and what it could mean for the company's brand recovery
Starbucks is to pay its first UK corporation tax in five years. After a public relations blow from claims of avoidance last year, it will be interesting to see whether this helps the firm recover.
Before the tax avoidance story hit the headlines last autumn, the brand's Buzz score sat at +2.7, but then sank rapidly after the ubiquitous coffee shops became the target of angry consumers, and groups like UK Uncut.
Its rock bottom moment came in mid-December when its Buzz score sank to -44.4. Starbucks was on the road to recovery, however, until in late-April it dropped again after a senior figure at Deloitte, the firm that advises the coffee chain on its tax affairs, said the corporation was justified in not paying tax because it is not making a profit in the UK. Since then Starbucks has been essentially flat-lining in negative territory.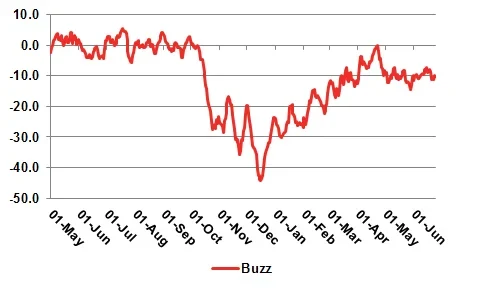 Meanwhile, Starbucks' announcement on Sunday that it will pay £10m in corporation tax this year and a further £10m next year has definitely been noticed among UK Twitter users.
According to YouGov's social media analysis nearly a third heard about the brand that day, up from 16 per cent the day before. Leaving no ambiguity as to what was driving the increased activity, top words mentioned alongside Starbucks were "tax", "corporation", "UK", "pays" and "first".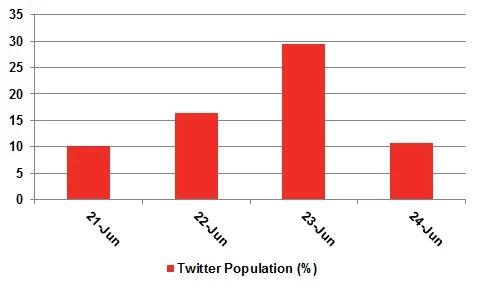 Often, in the wake of scandal, a brand's Buzz score drops and then recovers fairly quickly as consumers forget and move on. But Starbucks is still trying to make up lost ground. Considering the damage done to the brand, it probably wants as many people as possible to know that it is now paying corporation tax, and so in that sense the social media attention could be a good thing for Starbucks. Whether it will be enough for the company to restart its recovery remains to be seen.