BT had a tumultuous time last week, mainly due its escalating battle with rival Sky and the departure of its well respected chief executive, Ian Livingston.
In an announcement to the stock exchange on 19 June, BT said that Livingston would be leaving the business to take up a post as a government trade minister. The markets immediately reacted to this news, with shares in BT falling up to 4%.
Then on the very next day, regulator Ofcom dismissed a BT complaint against BskyB.
In February BskyB refused to carry advertising on Sky Sports for BT's new sports channel. Ofcom dismissed BT's complaint, stating that BSkyB was "pursuing a legitimate commercial interest" by refusing to carry a competitor's advert.
Using YouGov's brand perception tool, BrandIndex, we can see that these events had a negative impact on BT's consumer perception scores, which fell substantially throughout the week.
If we take BT's Buzz score (a net score of whether consumers have heard something positive versus something negative about a brand) we can see that it fell considerably from 9.4 on 17 June to -0.7 on 23 June.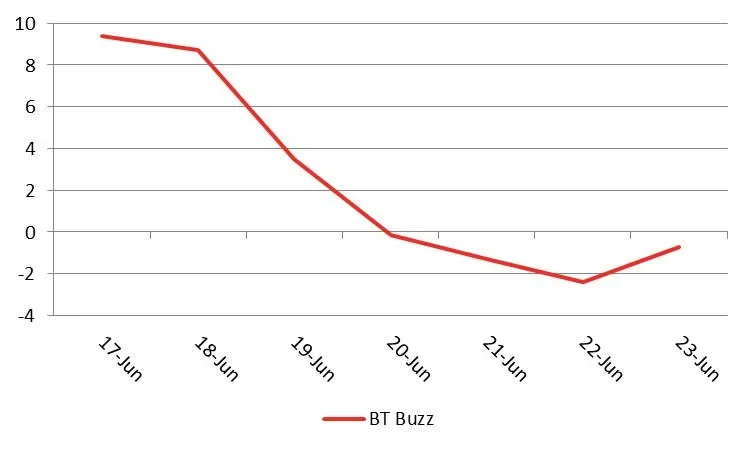 Furthermore we can see that BT's overall Index score (an average of six key image attributes) also fell significantly throughout the week. BT had an overall score of 10.8 on 17 June, which fell to 5.8 by 23 June.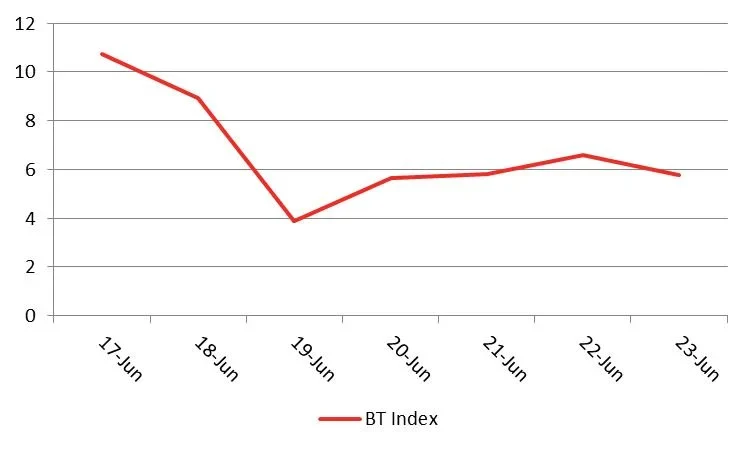 The departure of BT's chief executive at the same time the company was dealt a blow by Ofcom in its on-going battle with Sky, is certainly unfortunate timing for the brand. These events are clearly having an impact on how consumers view BT, and we will be watching to see whether it makes a quick recovery or if the negative sentiment lingers.