YouGov CEO, Stephan Shakespeare, argues that Britain cannot afford another omnishambles
British GDP has been stagnating, yet unemployment has been falling; retail sales are up but manufacturing is contracting; stock markets are still hitting record highs but being spooked by developments on a small island with a population of 1.1m.
As George Osborne delivers his fourth Budget today the economic signposts seem to be pointing in different directions. Consumer confidence is a crucial element of economic growth, and on that front, at least, I have some positive news for the chancellor.
The YouGov HEAT (Household Economic Activity Tracker) index has built on its significant gains in February with the mid-month figures showing a rise from 98 in February (which was up from 94 in January) to 102 in March.
The Index – which combines household financial situation, job security, house price expectation and economic activity in the workplace – is out of 200, so a score above 100 represents a situation where more people feel positive about the economy than negative.
It is the first time we have seen this since June 2010 and 102 is the highest score since May 2010.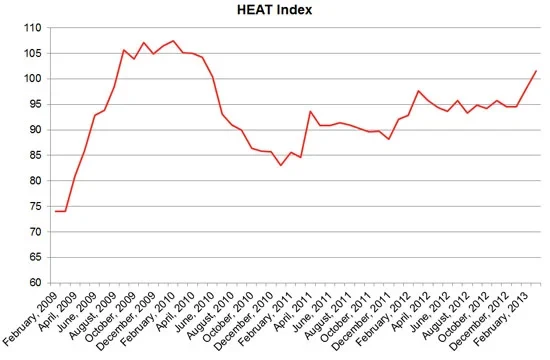 Good signs then but how robust is that recovery in confidence? The evidence of last year is that what Osborne says today could have a crucial role to play. The chart below focuses on December 2011 to June 2012; we can see that in March last year, as now, we had seen a recovery of confidence (up from 88 in December 2011 to 98 in March 2012). This gain was arrested and confidence slipped back after the so-called omnishambles Budget.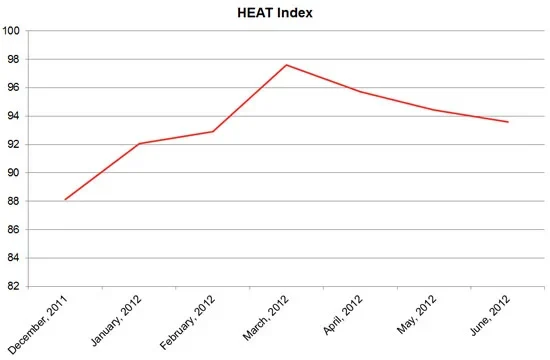 Indeed it was not until last month that all the lost ground was regained. There are signs of a slow recovery in confidence but it is fragile and to some extent we have been here before. With confidence such an important factor in driving the economy, the impact of a 55 minute speech this afternoon could be felt for some time to come.